Life is Strange: Remastered Collection, which was supposed to bring the first two parts of the saga to the new consoles, has finally been pushed back to 2022. Nine Games Deck, the developers in charge of this remastering, recently announced by Twitter, that the video game would suffer a delay due, they say, to the pandemic. We leave you the official message below.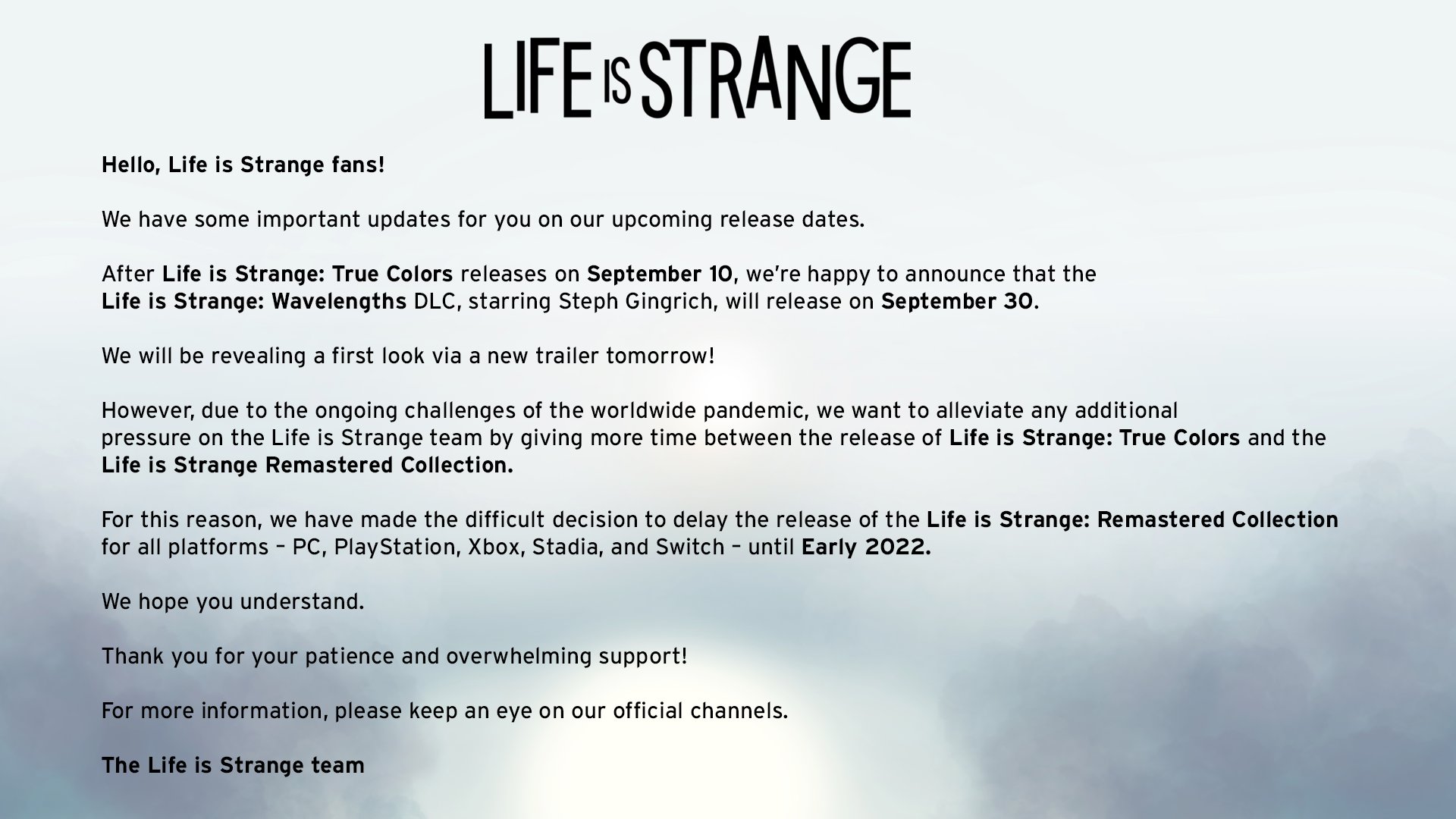 In the same tweet, as you can see above, some news from the most recent delivery was also commented on, True colors. Life is strange, true colors, which is the name of the third installment of this recent Square-Enix saga keeps its release date to September 10. While we recently brought you some news from the city it will take place in, the first of the DLCs to be released after launch has now been confirmed.
On September 30, just 20 days after the game launches, the DLC will be playable Wave length. In this DLC we will control Steph one of the secondary characters of the game, in a story that will run parallel to the main game. For now, this DLC will only be available to those who purchase the premium editions of the video game.
. Therefore, it has not been detailed, until now, whether it can be purchased separately at a later date, nor therefore its possible individual price.
About the Author
With Seguero's soul, I can't help but play anything that has zombies, survival, or sci-fi. I never leave the house without my towel.