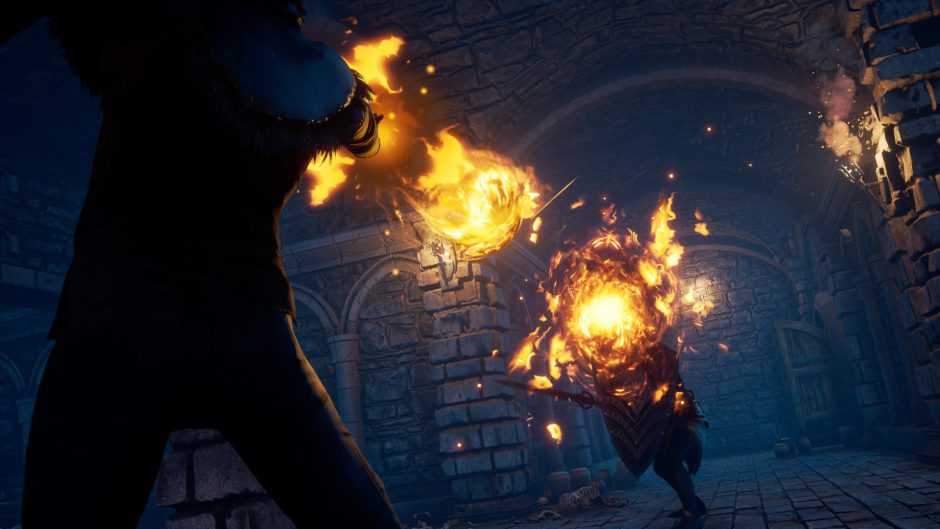 As a loyal action RPG enthusiast, I was more than pleasantly surprised this morning when I learned that the game developed by Kelechi Apalacha and his colleagues Kim Niemann, Joshua Castillo and Alex Ogrodowczyk which was initially available on Kickstarter, will happen. Xbox One and Xbox Series with support from [email protected]
It is surprising that a game which aspires to be taller than Skyrim is developed by only four people. So at least that was when I was watching the Kickstarter, maybe they got some extra support. The game has announced its goal of reaching Microsoft consoles almost from the start, although it may make its way to other consoles in the future as well.
Stormrite and Xbox
Two of the key points of Stormrite are the ability to end it with multiple endings and a rich option skill tree
dominate a vast open world full of dangers.
Uncover the dark secrets of the mysterious kingdom of Redreach in this open-world action game coming soon to Xbox. You will play the role of a young squire, exploring a world full of chaos and conflict. Become an expert assassin, learn the arts of black magic, or lead your armies in full-scale warfare.

With multiple endings to all missions and a rich character tree to decide how you interact with the environment and its inhabitants, you have the power to decide your role in the world of Stormrite.
At this time, we do not have a date set for the game's arrival on Microsoft consoles. But we do know it will come "Soon" according to the revealed trailer they posted on the channel. [email protected]