Warhammer 40,000: Darktide, is a new opus inspired by the vast world of War hammer. This episode takes us directly to cooperative action in which we will have to face gigantic hordes of chaos in Hive City. Our squad will dive into the darkest corners of this city as chaos lurks around every corner.
The production follows a line similar to the one we have seen in the saga Vermintide, which is to be expected considering they are from the same studio. big shark, I was working on this new adventure that would arrive exclusively on Xbox Series and PC. However, due to the situation we continue to live in today, the studio had to delay this launch until spring 2022.
Through a press release, the company notably underlined that the development of a game during the pandemic is a real challenge. It was for this reason that they did not feel able to provide the gamers with the gaming experience they were looking for.. Therefore, they decided to delay the launch of Warhammer 40,000: Darktide
.
A real shame, since we are facing a highly anticipated launch by fans of the universe War hammer. We hope that with this delay the game gets the quality and consistency to be enjoyed from day one.. Without further ado, we say goodbye to you and remind you that here you have all the news from the Xbox world,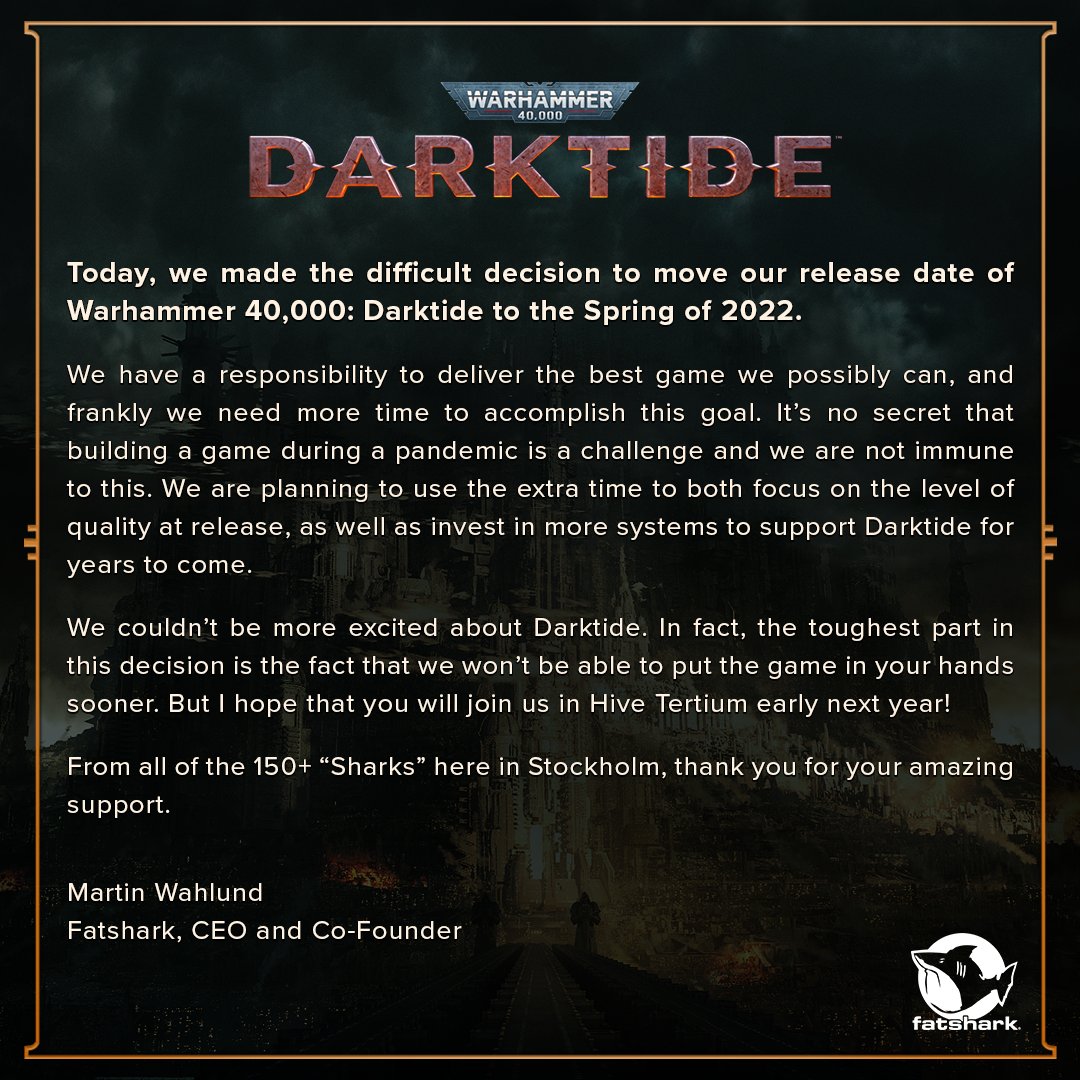 About the Author
Psychologist who loves cooperative games, RPGs and shooting anything that moves.