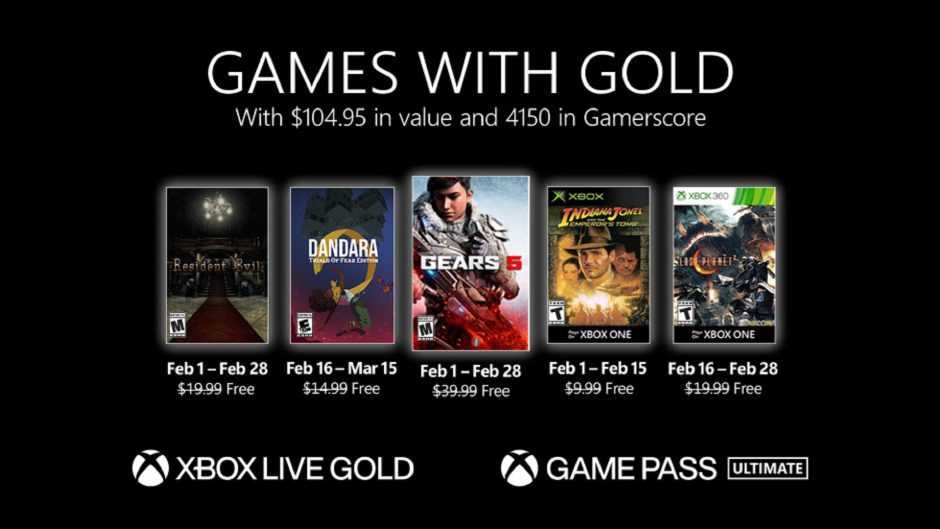 One more month the program's games have been announced Games with gold for Xbox One and Xbox 360. As every month during the same period we will have at our disposal a total of four games available, two (those of the Xbox 360) will be ours forever and the other two (those of the Xbox One) will be ours as long as we pay the subscription to Xbox Live.
Summary of the service aside, like every month when the games of the month are announced there are many users who are satisfied and others who are not with the quality of the games offered. This is why we want to conduct a survey so that you are the ones who assess firsthand what you think of new incorporations. If we look coldly we see that for a monthly fee of 7 dollars
We fear 4 new games every month and two of them are ours, so in terms of relation, quality, price, it is indisputable that it is a good program, another thing is the quality of the games offered, which we want to real with the following inquiry.
Games With Gold for Xbox February 2021
Gears 5 (available February 1 to 28). Experience the Famous Gears 5 Campaign and Updated Multiplayer Mode, Now Fully Optimized for Xbox Series X | S. With the war fully on, Kait Diaz sets out to discover her connection to the enemy and discovers the real danger for Sera: herself.

resident Evil (available February 1 to 28). The game that defined a whole genre. In this remastered version, join STARS, the Special Forces team, and investigate a mysterious mansion on the outskirts of Raccoon City. Be vigilant as supplies are scarce and death is lurking around every corner.
Dandara: Trials of Fear Edition (available from February 16 to March 15). Discover the mysteries and secrets hidden in the world of Sal and its wide variety of characters. In this platformer metroidvania, a heroine emerges from the aether of fear to help a world on the brink of collapse. A visual and aural wonder comes to life with beautiful handcrafted pixel art and original soundtrack compositions.

Indiana Jones and the Emperor's Tomb (available February 1 to 15). It's time to put your hat on and collect one of the most powerful artifacts ever known to man. In his most exhilarating adventure yet, help Indy battle the Nazis and the Asian underworld to find the mysterious Dragon Heart before it falls into hostile hands.
Lost planet 2 (available February 16-28). More than 10 years after the original events, Lost Planet 2 returns to the troubled world of EDN III, with a story that will span a planet torn apart by the struggle for precious thermal energy. Play in four-player cooperative mode and customize your character with an arsenal of weapons and vehicles.
Loading …