Rumors suggest that the company is planning to launch a new collection of colors for its wireless headphones.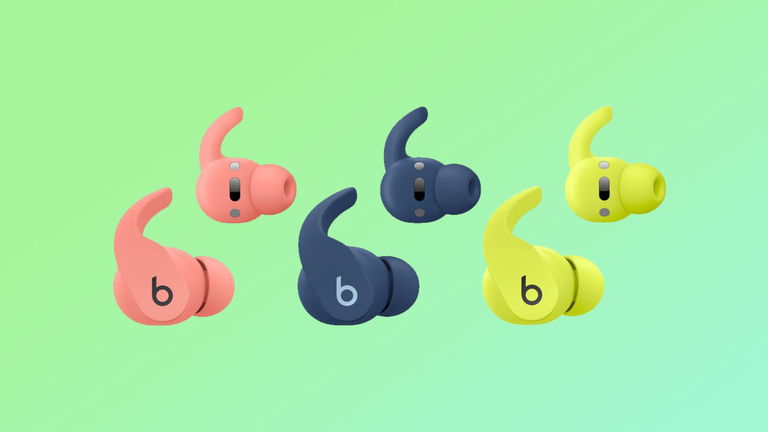 After landing the new 2023 MacBook Pro line, the revamped Mac mini and the arrival of the second-generation HomePod, Apple seems to have set its sights on wireless headphones Beats Fit Pro. According to the latest rumors, the company plans to launch Beats Fit Pro with new colors.
Apple is off to a great start in 2023. Between software updates and new product introductions, the company doesn't seem to rest for a moment. Now Apple plans to release new colors for its Beats Fit Pro. The new colors are Coral Pink, Volt Yellow and Tide Blue
.
Beats Fit Pro: Apple will introduce new colors
Rumors about the arrival on the market of a new collection of colors for the Beats Fit Pro product are based on their appearance in the Lists of some authorized store web pages Apple in Europe, according to MacRumors and a user known as @Jioriku on Twitter, who leaked the information.
New colors coming to the Beats Fit Pro

yellow volt
Coral Pink
blue tide

— McGuire (@Jioriku) February 5, 2023
Apple introduced its Beats Fit Pro in November 2021 with small, flexible temples that mold to the ear for a snug fit. They have a similar design to AirPods Pro and are focused on its use in sports
.
Its most notable functions are active noise cancellation, transparency mode and spatial audio with dynamic tracking. In addition, they offer support for the "Hey Siri" function, have quick pairing with one touch and have the incorporation of an H1 chip.
Currently, the Beats Fit Pro line is available in the following colors:
Negro beats.
Blanco Beats.
Purple Charcoal.
Sage Grey.
The Beats Fit Pro are available for $249.95 and they can be purchased from Apple's official website and other authorized distributors such as Amazon at a more affordable price.
Beats Fit Pro
According to news reports, the new colors of the Beats Fit Pro will be available at the same price.
The new Beats Fit Pro color collection will be an ideal option for all consumers looking for an alternative to the AirPods Max or Apple AirPods Pro. What do you think of the introduction of the new colors of Apple's Beats Fit Pro earphones?