Vivo mobiles already allow expand ram thanks to Virtual RAM, a function present in many brands and which allows your device to be more efficient in multitasking.
this option uses some normal storage of the device as RAM, so you need to make sure you have space available on it to be able to allocate it.
It is a process that benefits your mobile or tablet in terms of performance, so it can be useful for it to perform better in this regard.
Increase the RAM memory of your Vivo mobile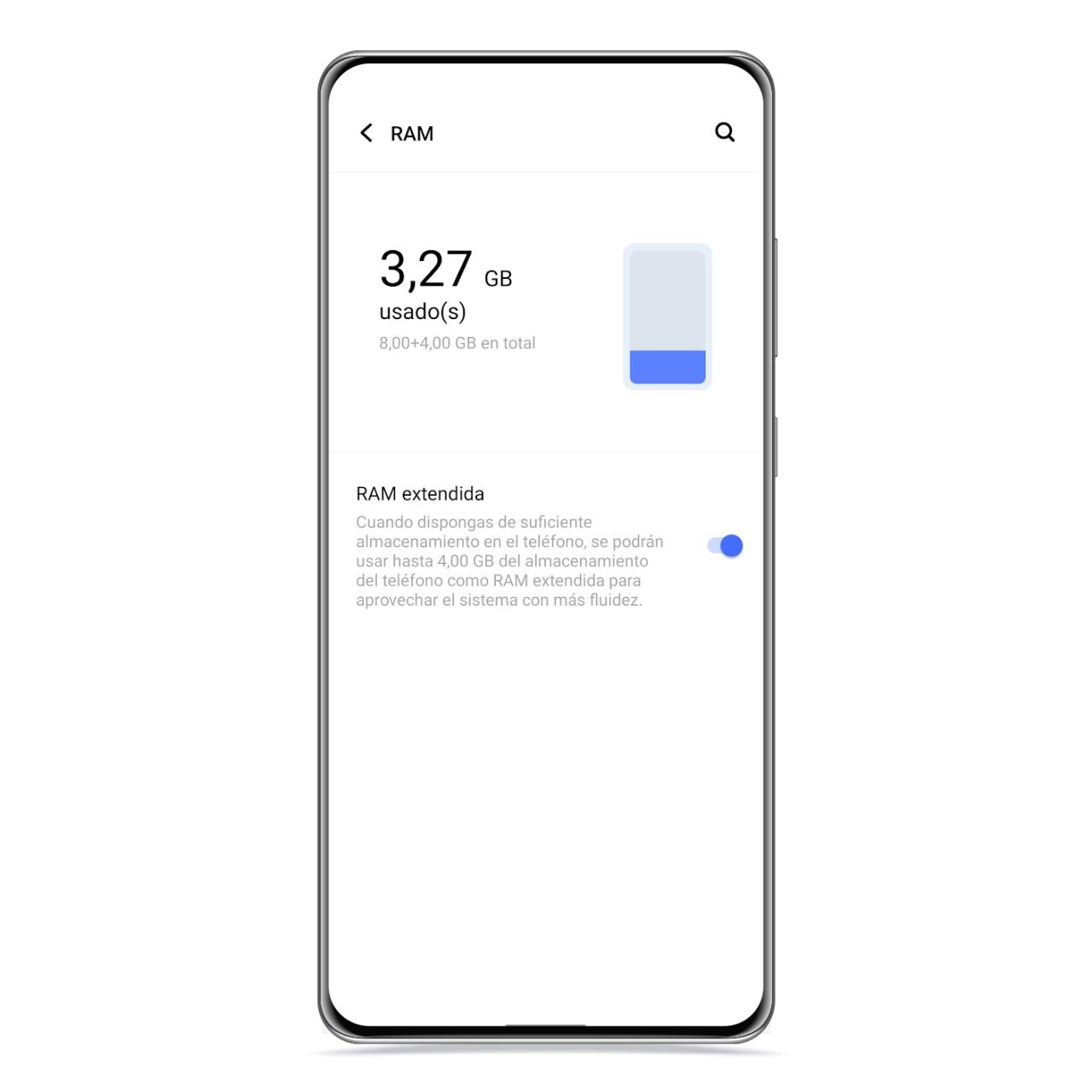 Vivo mobiles include an option that allows you to increase the RAM memory by different amounts depending on the device. This is virtual RAM, which is storage space temporarily converted back to RAM. Follow these steps:
Open Settings.
Click on RAM and storage space.
Dale a RAM.
Enable the Extended RAM switch.
On this last screen, the mobile or tablet will show you the amount of virtual RAM which you can use, because in the personalization layer of Vivo, you cannot choose the amount to assign.
On several Vivo mobiles that we have tested, this virtual RAM reaches 4 GB,
and you can only activate it, logically, if you have enough storage space for it. Up to these 4 GB will be used, but if they are not entirely necessary, the device will only take up the necessary space.
With this option, you will be able to improve the multitasking capabilities of your Vivo device to some extent, although you must ensure that you have enough memory for this option to apply.
You may be interested
Follow the topics that interest you