Android, like iOS, is home to many great mobile games that can entertain and delight you as much, if not more, than other, more graphically elaborate PC or console games. Today we are going to talk about Turmoil, a game whose main objective is to extract oil, and not only that, but also selling it for a good price, or storing it for when it can be sold for a decent price, and all of that in a city where you can do multiple things.
Extract oil and earn more than your opponents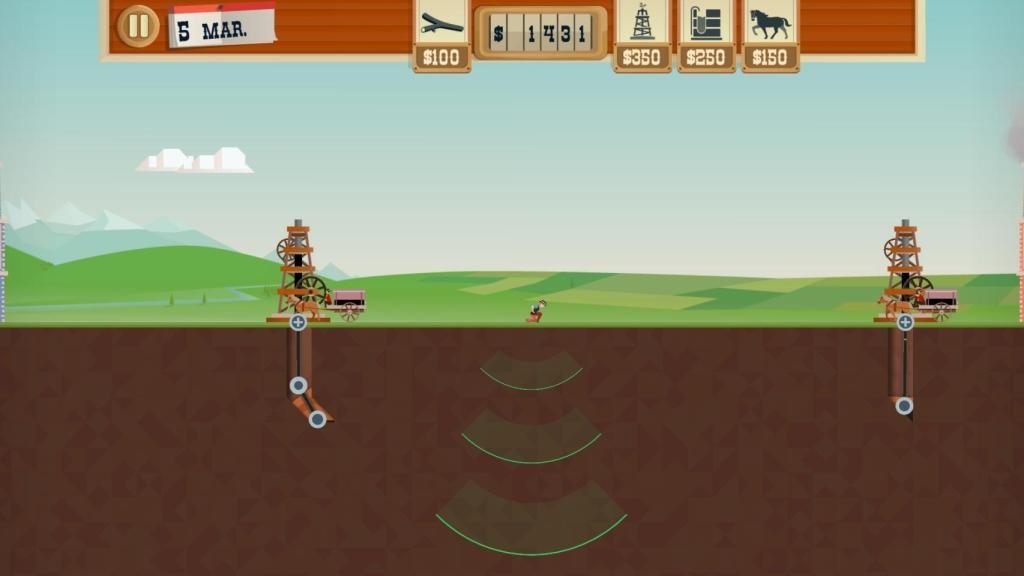 Turmoil is one of those games where you have to watch the tutorial before you start because there are a few things you need to learn before playing. When you do you will give life to your first mine,
for which you must hire a dowser who will tell you where to start the extraction.
After that you have to build the mining tower, from where you have to slide with your finger to the point where there is oil. When you do this, the extraction will start, but you must keep in mind that you must also transport the oil, so you must click on the horse button to activate the automatic collection.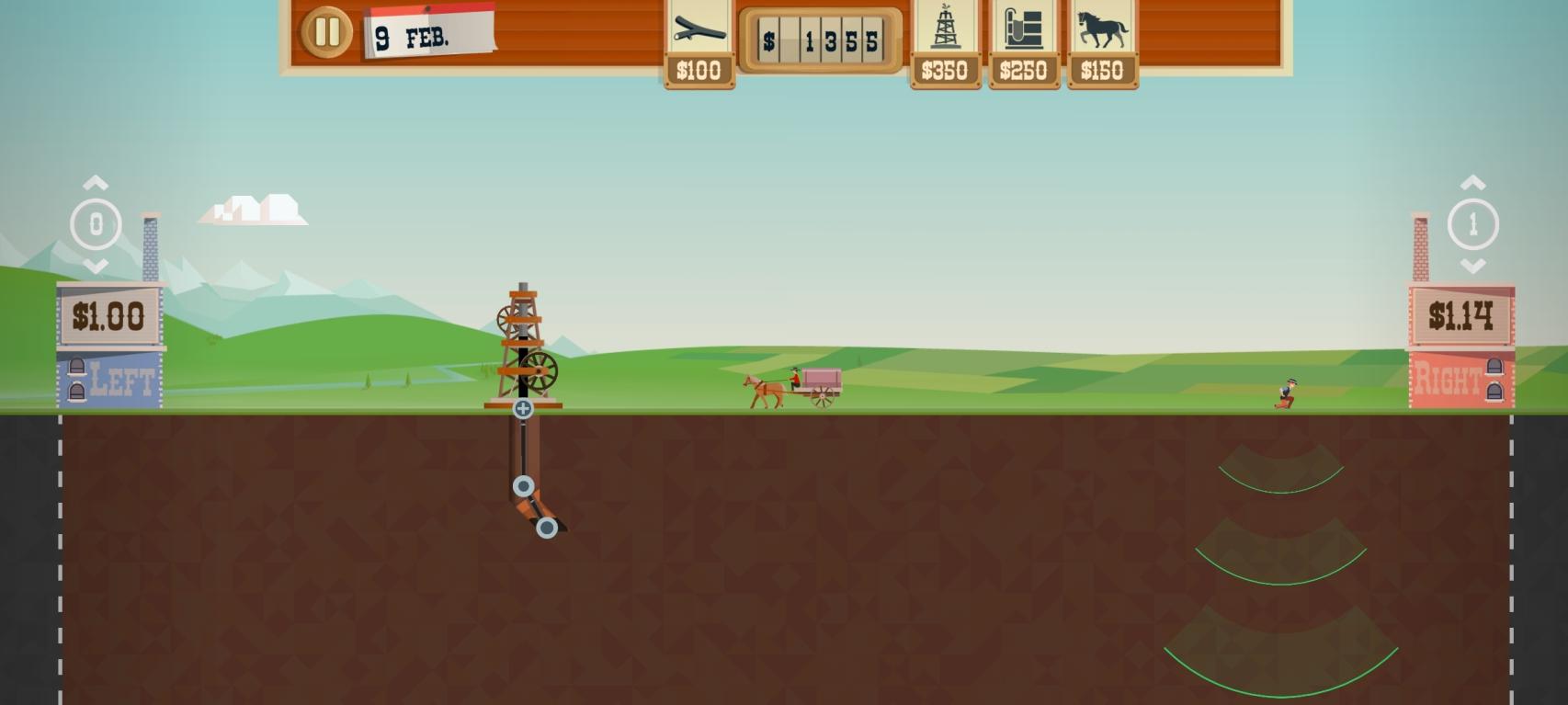 When you launch the game for the first time you will have the possibility to choose what you want your character to be, and know that you will be competing with the rest of the city to see who has the best mines.
You will also need to choose a land to start on by bidding on it to take it from your opponents. After that, mining will begin, in which you can make different excavations
and that these go where you indicate. Choose well, because each section will cost you money and you don't know exactly where the deposits are.
When you start mining you will see that you have two companies available to sell your oil, one on the left and one on the right. Prices fluctuate, so you'll have to be careful not to sell it to one company below the price offered by the other.
If, on the other hand, you consider that neither of the two companies offers a good price for oil, always you can keep it in your warehouses until the situation recovers,
which can be better than selling it cheap sometimes.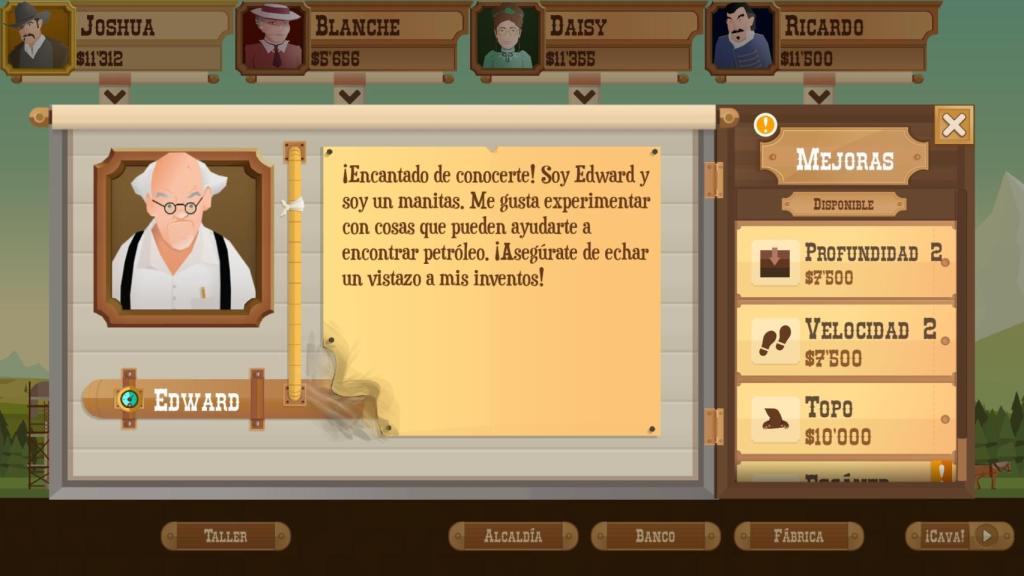 There is a time to take advantage of each of the farms, which you need to take into account to try to get the maximum benefit possible before the deadline.
At the end of each exploitation, you will return to town, where You must undertake the improvements you deem necessary or buy more land directly from the mayor's office, repeating the whole process.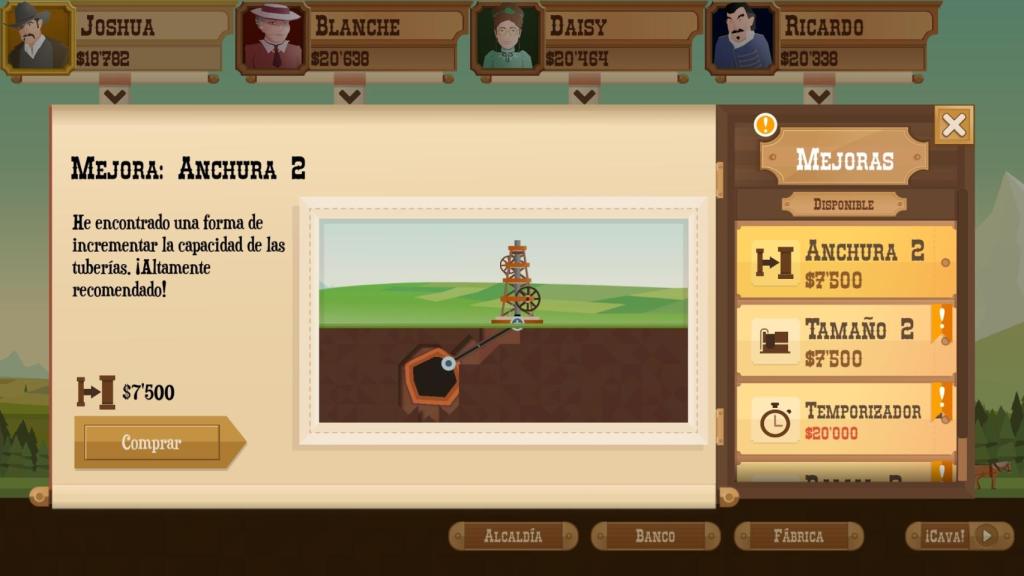 After each playthrough, you can make cool upgrades to dowsers and mining machines, which can help you in your future operations. Of course, be careful not to waste your resources, because these are not unlimited and if you run out of money you will have to ask for a loan from the bank.
How to download from Google Play
You can download Turmoil for free from Google Play, but you have to keep in mind that this is a game that includes purchases that will make you progress faster.
You may be interested
Follow the topics that interest you