The big G's experiences around augmented reality are not uncommon, so research also allows us to use our Android phone's camera to even generate up to 98 new landmarks.
Just added by Google to your search results so that you have the Alhambra on your living room table, the Eiffel Tower on the surface of your office table or the Empire State Building itself on the hood of your car.
The magic of Google's augmented reality
We don't like wasting moments like this and this update that went to 98 monuments that we can generate in 3d thanks to the augmented reality of the Google app on our Android phone.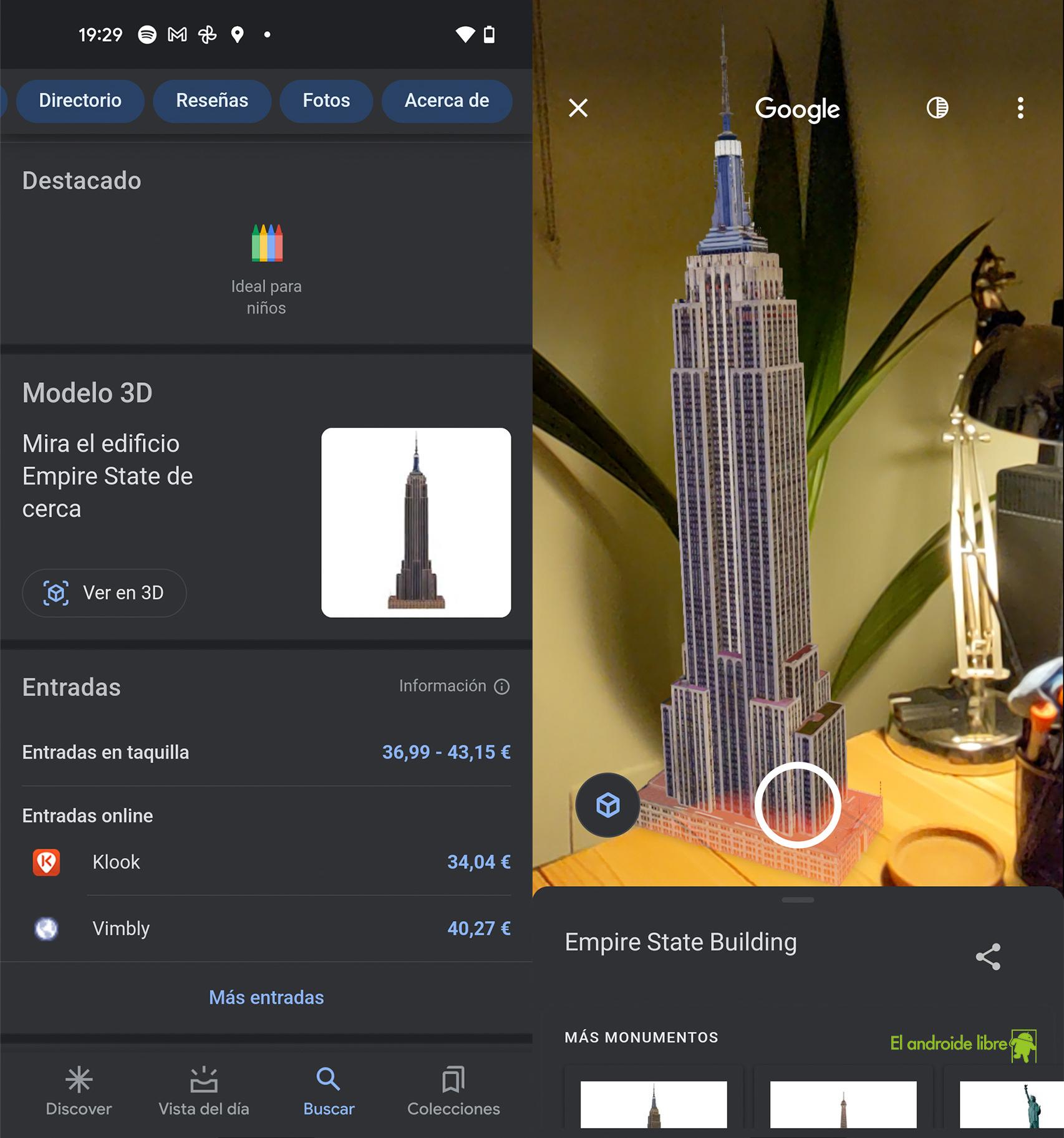 That is, if we search for the Alhambra, just after the "About" section, we will see a card that invites us to generate this mythical place in Europe in 3D thanks to the augmented reality possibilities of any Android mobile; As long as you have installed the ARCore services from Google Play and the necessary hardware.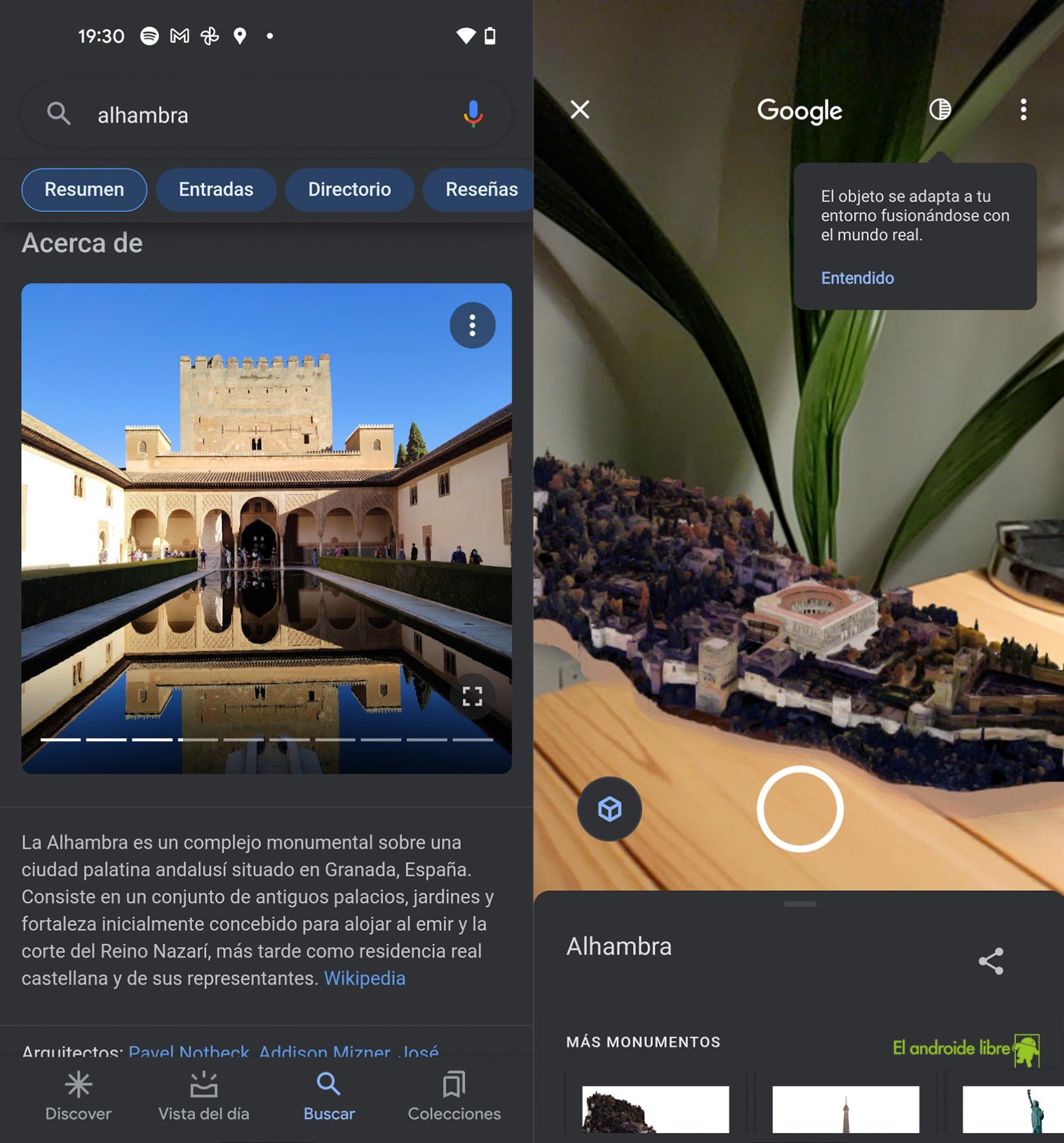 If so, when we talk about generating the monument, we only have to look for a flat surface for our android phone do all the magic and we can place the Alhambra, the Eiffel Tower or the Plaza de Catalunya itself anywhere.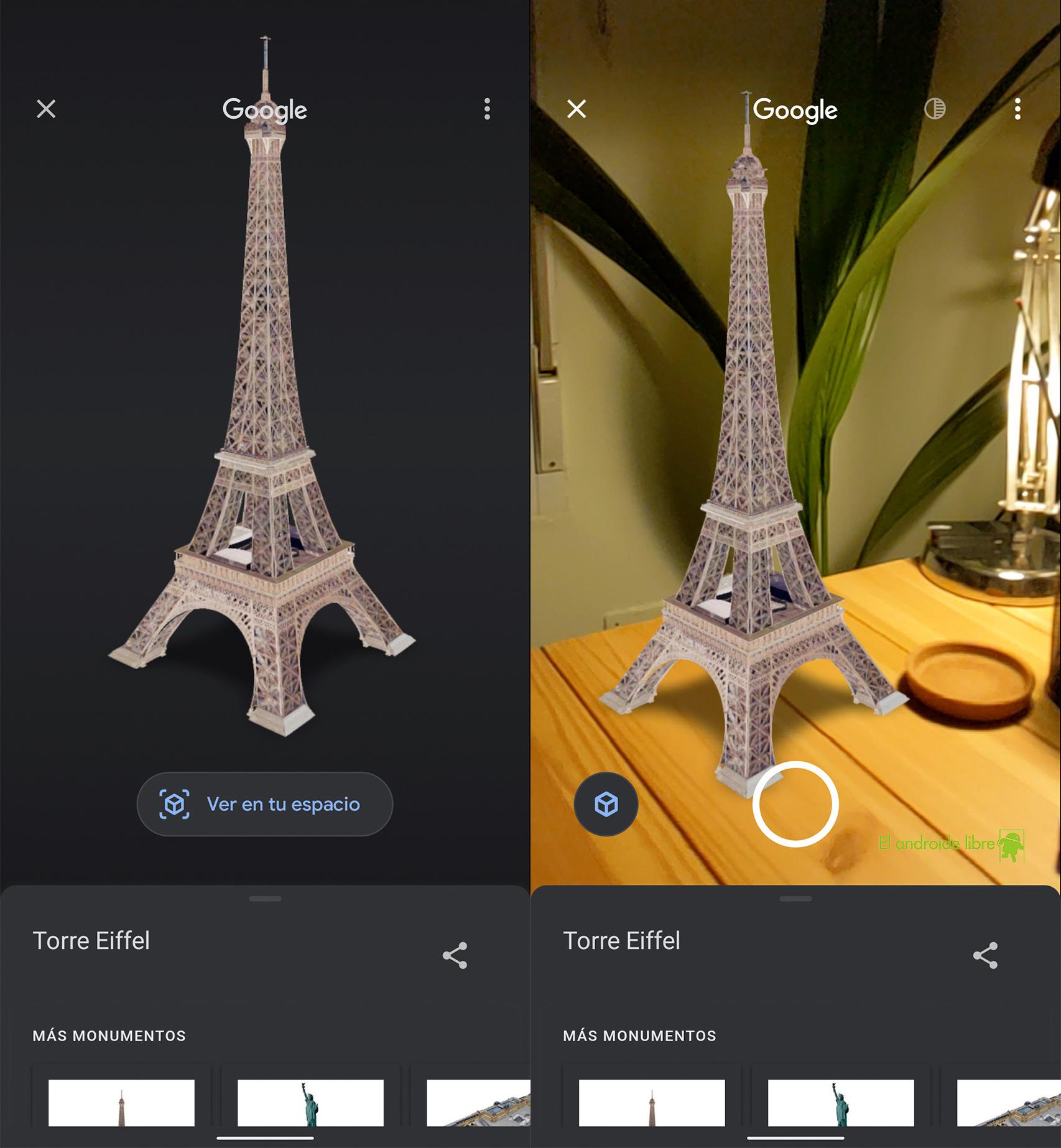 The complete list of 98 monuments the novelties are these:
Abadía del Mont-Saint-Michel.

Alcatraz Island.
Alhambra.

Amazon Theater.

Residence Arasaka Imperia.

The Arc de Triomphe.
Aztec stage.

Basilica of Our Lady of Guadalupe.

Basilica of Santa Croce in Florence.
Basilica of Santa Maria Novella.
Big Ben.
Brooklyn Bridge.
Buckingham Palace.
Campidogilo Square.
Curial Chapel of San Francisco de Asís.
Sant'Angelo Castle.
Castle of Good Hope.
Barcelona Cathedral.
Brasilia Cathedral.

Cathedral of Santa Maria del Fiore.

Notre-Dame de Paris cathedral.

Chapultepec Castle.

Christ the Redeemer.

Torre Coit.
Monument to Columbus.
Conservatory of flowers.
Eiffel Tower.
Empire State Building.

Ferry building.
Flatiron Building.

Giotto's bell tower.

The Golden Gate Bridge.

Japan National Stadium.

Kaminarimon gate.

Kensington Palace.

The Holy Family.
The tower of Pisa.
Invalids.
London Eye.
Louvre Museum.

Magic fountain of Montjuic.

Meiji Jingu.

Mexico City Metropolitan Cathedral.

Monument to the Heroes children.
Monument to the Revolution.

Moses Mabhida Stadium.

Mount Rushmore National Monument.

Orsay Museum.

National Museum of Nature and Science.

National Palace.

Neuschwanstein Castle.

Museum of Contemporary Art of Niteroi.

A center of world trade.
Castle of Versailles.
Palace of Westminster.
Palace garnish.
Vecchio Palace.
Pantheon.
Parthenon.
Piazza della Signoria.
Piazza Navona
QUAY 39.
Pitti Palace
Catalonia Square.
Old bridge.
Rhodes Memorial.
rockefeller center
Roman Forum.
Sacred Heart
San Francisco – Oakland Bay Bridge
São Paulo Cathedral.
Sensō-ji.
Solomon R. Guggenheim Museum.

Sri Sri Radha Radhanath Temple.

St. Patrick's Cathedral.
St. Paul's Cathedral.
Saint Peter's basilica.
Statue of Liberty.
Stonehenge.
The Angel of Independence.
British Museum.

The Centre Pompidou.

The Metropolitan Art Museum.

The Painted Ladies.

The Palace of Fine Arts.
Tokyo National Museum.
Heavenly Tree of Tokyo.

Tokyo Tower.
Tower of London.
Trafalgar Square.
Trevi Fountain.
Union buildings.
Ushiku building.
Monumento Voortrekker.
Westminster Abbey.
Yoyogi National Stadium.
Zojoji.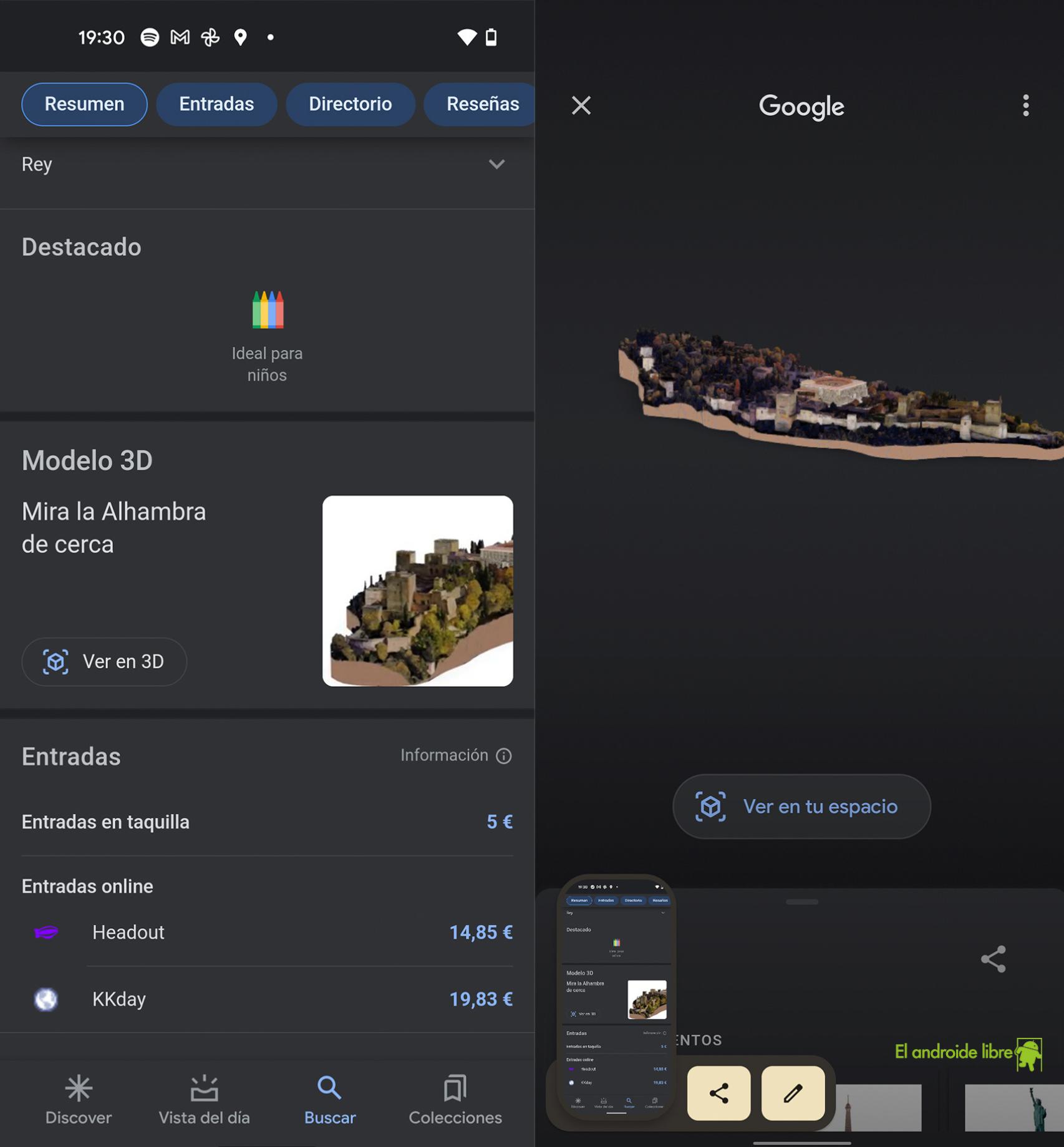 A great opportunity, via Android Central, to generate with the google app In our spaces these 3D monuments as well as for the little ones can be one of the most fun family activities for this Christmas which is fast approaching.
it may interest you
Follow the topics that interest you
.