Google has been slow to add the option, but it's already starting to hit all mobile apps: Google Photos lets you zoom in and out of a video with onscreen gestures. As with static images, the application activates the zoom in with a pinch gesture and double-tap the panel.
Few of the gestures are as comfortable on the phone as the classic pinching, a tactile command implemented in almost all content. And just put two fingers on the screen and separate them from each other so that everything that plays increases its size
; the reverse occurs by reducing the space between the two fingers. What did this gesture miss in Google Photos videos? Well, the deficiency is already being resolved.
Zoom in on Google Photos videos with a simple tap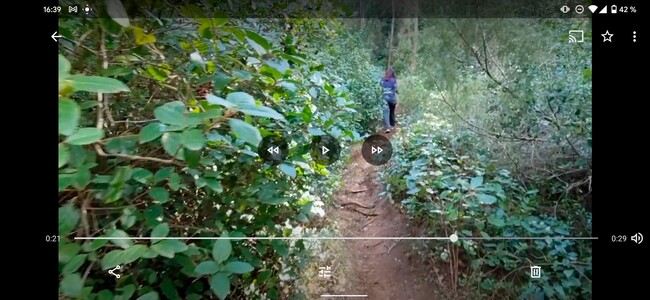 It's surprising that Google hasn't added the pinch gesture in videos yet, but better late than never. Although yes, it is not yet universal: as it happens every time the company updates one of its Android applications, the change of zoom on video playback it is only available in some users' apps
. Little by little, it will spread to everyone.
There is no greater mystery: just reproduce any video from Google Photos, regardless of the resolution and the ratio, and it is possible to enlarge or reduce the size of the reproduction. with the pinch gesture. Also with double tap
: double-tap the zooms in the Photos video window; reverse the change by repeating the double tap.
The gesture is great for appreciate certain details in the video that the naked eye cannot see. It is currently developing towards Google Photos without being anchored to a specific version: it is Google which updates the application from its servers. It's up to you to know if your application is lucky.
Via | Android Police