Hearing loss is a problem that affects 1.5 billion people, and Google has an app to help those people. His name is sound amplifierand is able to use the headset's microphone to boost the volume of surrounding sounds.
It is one of the applications that Google has created to improve the accessibility of all types of users to its services and platforms. Another example of such apps is Action Blocks, or the screen magnification tool.
To use the sound amplifier need to use headphones either wireless or wired. It is not necessary that they have a microphone, since the mobile is used.
boost the volume
The application has several modes of operation, but the one that can help people with hearing loss the most is the able to increase the volume of surrounding sounds. For this, headphones must be connected, regardless of whether they are button or headband.
This function has options for reduce background noise and enjoy a better experience, with clearer sound. Although it also depends on the noise where the app is running and the quality of the mobile's microphone, which is the one used to capture the sound.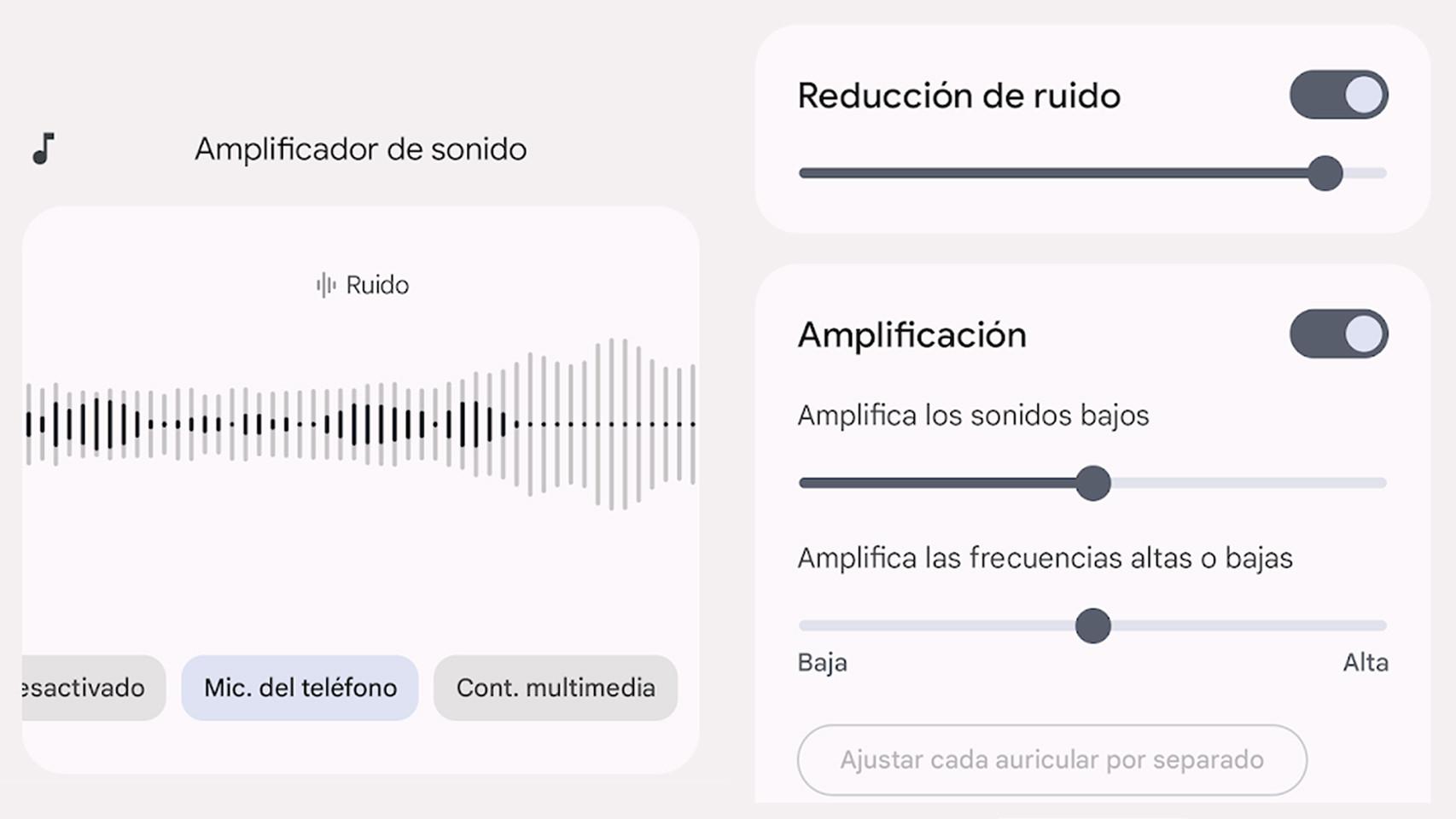 Be using the microphone carried by the mobile, it is advisable to leave it close to the sound source to be ampl ified. That is, if a person with hearing problems is having a conversation with another person. The best thing is that the mobile is in the middle of the two.
A conversation mode is also integrated which uses the camera to better capture audio. This will be activated in the top box of the app and should be pointed at the person you want to listen to. It also works if that person is holding the phone and pointing at themselves using the front camera.
Amplify songs and media
In another section of the app, you can use its boosting capabilities to increase media volume
to play on the device. To activate this mode, you must go to the media content tab which is next to the microphone of the phone. Here you can activate the amplification and also modify some of its nuances.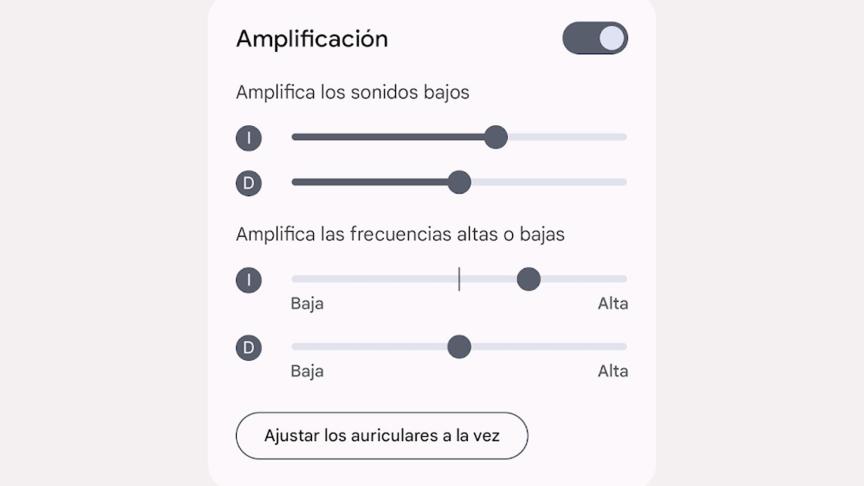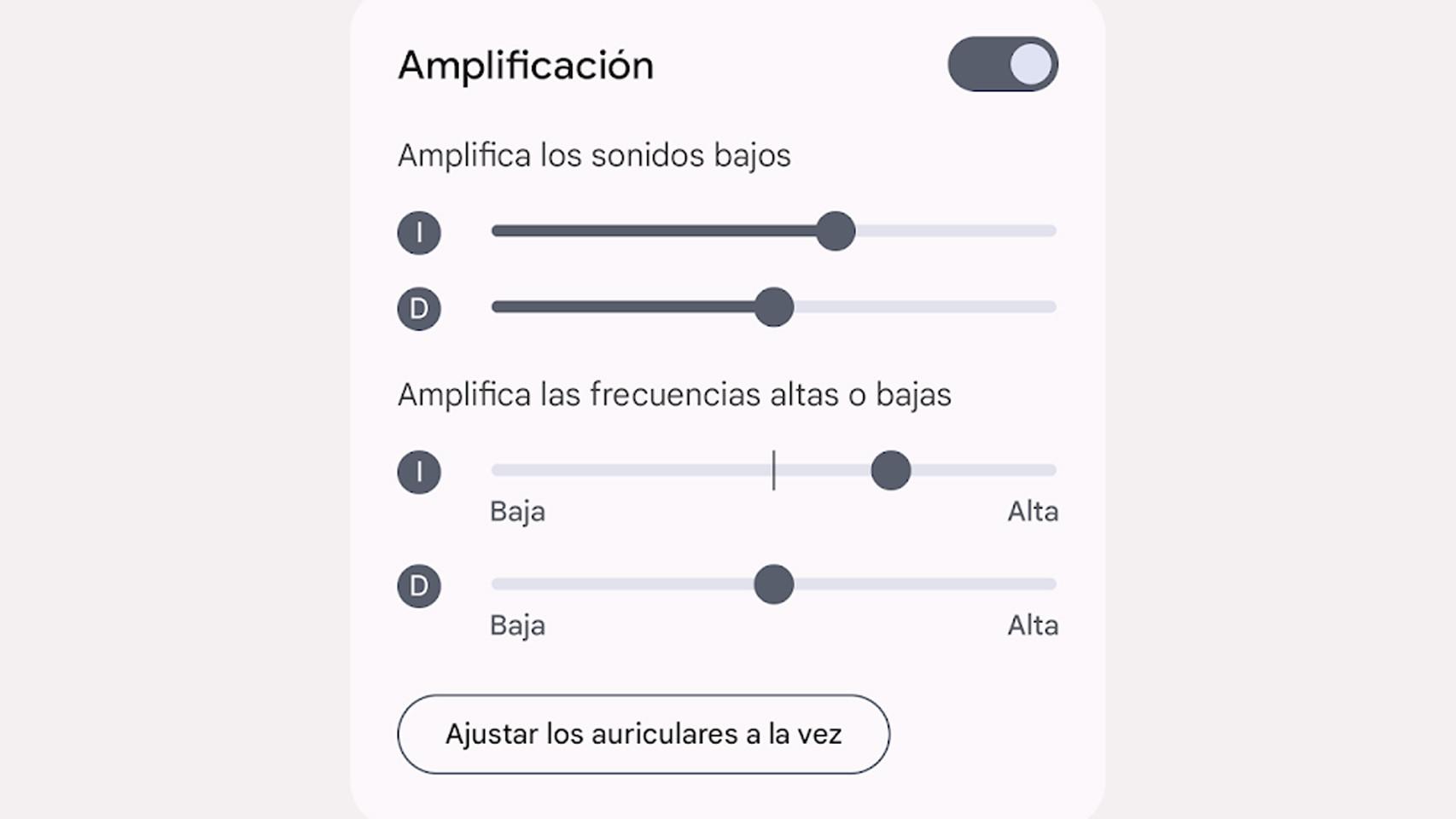 You can choose the boost level for bass sounds, as well as focus on high or low frequencies. May set a different setting on each earbud and this will be saved for the next time the function is used.
Download Sound Amplifier.
This is an interesting possibility to better hear multimedia content, but it largely depends on the equalization used in the application. Best to test how multimedia is heard with different levels of tuning to get the best.
You may be interested
Follow the topics that interest you