Apple posted 48% growth in the last quarter thanks to strong sales of the new Apple Watch 8, Apple Watch SE 2 and Apple Watch Ultra.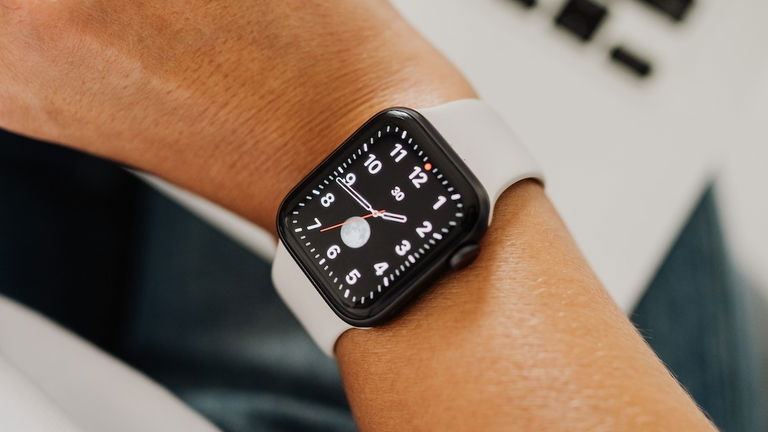 Just a few weeks ago, Apple introduced its new Apple Watch Series 8, Apple Watch Ultra and Apple Watch SE, and it seems that thanks to them, sales have increased like never before. A study of Counterpoint guarantees that more than half of smartwatches sold in Q3 2022 were Apple Watches. An impressive number.
Despite inflation and geopolitical crises, the sales in the global smartwatch market increased by 30% on an annual basis during the third quarter of 2022. And Apple was clearly the brand of choice for the majority of users.
The Apple Watch is unmatched and accounts for more than half of sales
The Apple Watch still tends to dominate the smartwatch market, but they are rarely the ones who manage to accumulate more than half of the total sales. The study of Counterpoint offers us a graph with the 5 most important brands on the market and their sales percentages during the last quarter:
Apple: 50.6% of sales.
Samsung: 22.3% of sales.
Amazfit: 7.1% of sales.
Huawei: 6.4% of sales.
Garmin: 4.5% of sales.
Apple rose 48% on strong sales of its new Apple Watch 8 series. Launched in early September, the new series accounted for about 56% of total shipments. Apple accounted for approximately half of the smartwatch market in Q3 2022. However, this is down slightly from 54% share in Q2 2022 due to lower sales in North America and in Europe, which are important markets.
The study also sheds light on other brands, such as Samsung is up 62% after the launch of its new Galaxy Watch 5. Also, for the first time in history, India was the country where the most watches were sold thanks to the many local brands that appeared, although they were more basic smartwatches.
They test the hardness of the sapphire crystal of the Apple Watch Ultra (with poor results)
As much as there are good alternatives to the Apple Watch on the market, the data shows that the apple watch is unmatched. Whenever a study is published, the Apple Watch tops the charts. And this data should improve for the Christmas quarter.
For you