We come back, one more week, with a selection of certain applications for iOS, iPadOS or macOS at reduced prices or even free temporarily. Be careful with the discounts from the Samorost saga and This War of Mine, which are great little gems.
Free apps for iPhone, iPad, Apple Watch, Apple TV and Mac
Hot guns
It's not Metal Slug, but this pixel art-style platformer can thrill the most nostalgic. Available for iPhone and iPad for 2.29 dollars free.
Mapless walking route
This iPhone app is curious: instead of showing you the route to your destination on a map, it only shows you the general direction as well as the distance you have left to get there. This way, if you are visiting a city, you have the motivation to get lost in the streets and not follow a fixed optimized route. You can download it for 3.49 dollars
free.
AR launch simulator
Throw cash, cats and various other objects around while enjoying the augmented reality that your device can generate. Available for iPhone and iPad for 0.99 dollars free.
Reduced apps for iPhone, iPad, Apple Watch, Apple TV and Mac
Dead cells
Perfect game for those of us waiting for the Hollow Knight sequel to arrive. Advance into the dungeon and learn to take advantage of what you left behind with your previous deaths. You can have it for iPhone, iPad and Apple TV by 10.39 5.49 dollars. You have our own analysis here.
Samorost 2 and 3
I dare say that these two games (with the first installment being free) are the best point and click saga you can have on your iPhone or iPad. You have Samorost 2 for 3.49
1.09 dollars and Samorost 3 for
5.79
2.29 dollars. Essential.
This war of mine
Another critically acclaimed game, in which you have to help a group of refugees survive a cruel war that destroyed everything. It can be on your iPhone or iPad for 16.19 2.29 dollars.
The Sims 2: Super Collection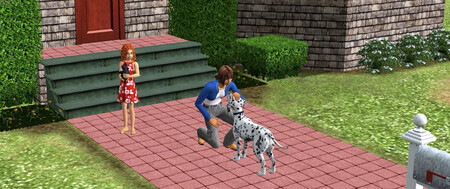 We end with a great opportunity to get your hands on The Sims 2 and all of its expansions for macOS, so you can remember what it's like to be in control of the future of a SIM and its home. You have it for 34.69
16.99 dollars.
More offers?
With Amazon Prime, you'll get faster shipping for $ 36 per year, with a 30-day free trial. Get access to Amazon Prime Video original series, movies, and documentaries with the free month trial. You have 60 free days of Kindle Unlimited, with one million titles accessible from a Kindle reader or with the Kindle app on an iPhone or iPad. It can be tried for free for two months, which saves us 19.98 dollars. And with Amazon Music Unlimited, millions of songs are free for 90 days.
In Applesfera Selección we publish the best offers related to Apple products and compatible accessories. Prices and availability may vary after posting.
You can be up to date and at any time informed of all the news from the Apple world and offers from Applesfera Selección in our profiles Twitterand Facebook.
Note: Some of the links displayed here are from affiliates. Despite this, none of the articles cited were offered by either the brands or the stores, with their introduction being a sole decision of the editorial team.