Just Watch is one of the best apps on Google Play right now – along with Moviebase – to record the content you see or want
It's a platform where you can see everything released on Netflix, HBO Max, Disney +, Amazon Prime Video, and other platforms, so you can get the most out of your subscriptions.
Choose your services to get the best experience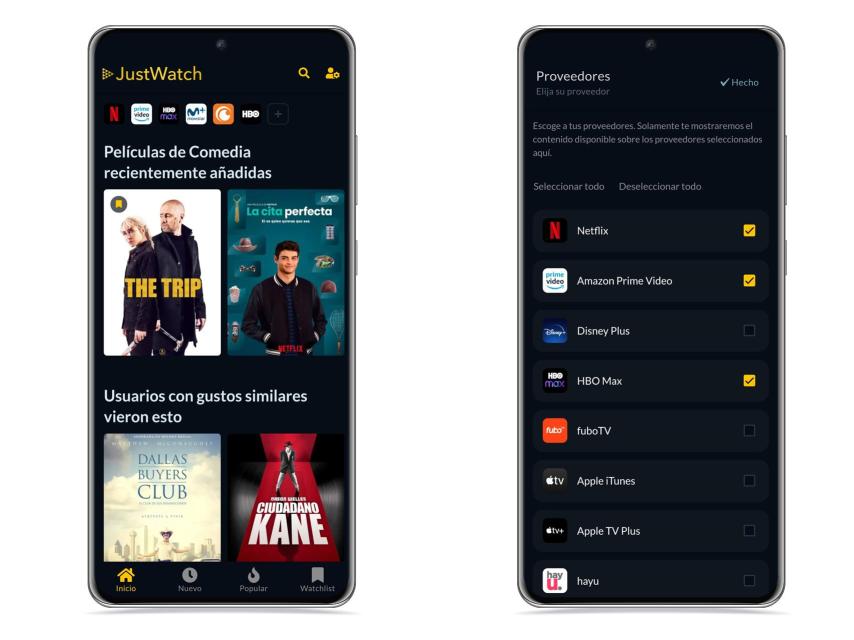 In Just Watch, you can configure the services you subscribe to so that the app only shows you information about premieres and popular content on these platforms.
In addition to that, you can give a button "like" and "I don't like"
in each of the movies and series so that the app's algorithm can also recommend content from time to time based on your interests.
In the lower menu bar you will find new content and popular content sections where you can discover movies and series to watch, including the ability to set a filter to narrow your search and display content for a specific genre, platform, or era.
Complete files with information that adds value
Each of the tabs of a movie or series has enough useful information if you plan to see it, like its length, synopsis or cast, as well as similar recommended content. In the case of series, the same thing happens.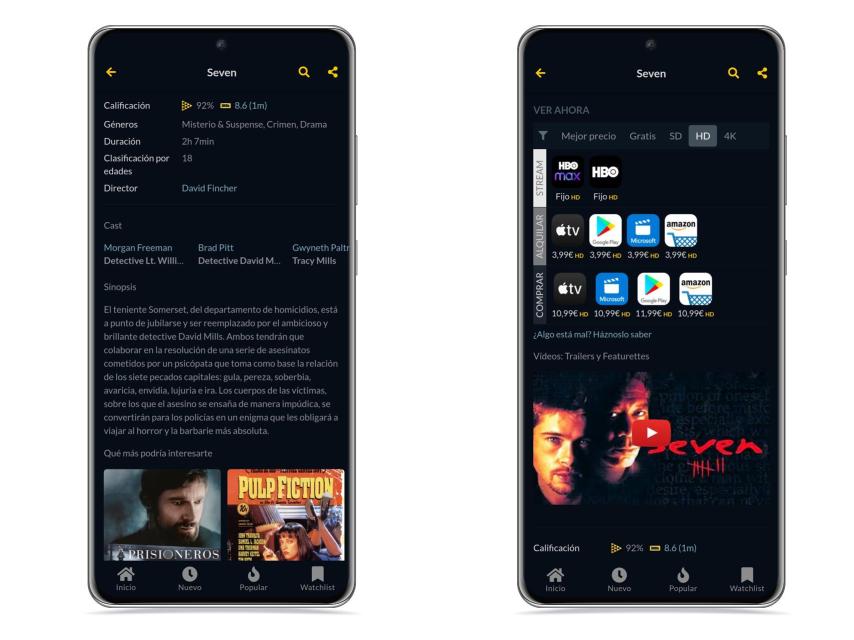 In each movie or each episode of a series, an area will appear in which you will be indicated on which streaming platform can you start watching this content,
and you can order them differently according to your preferences.
On the one hand, it gives you the option to select the streaming platform which has a better price to view content or that offers better resolution. The various services – or app stores – where you can access settings will appear.
Record the chapters you have seen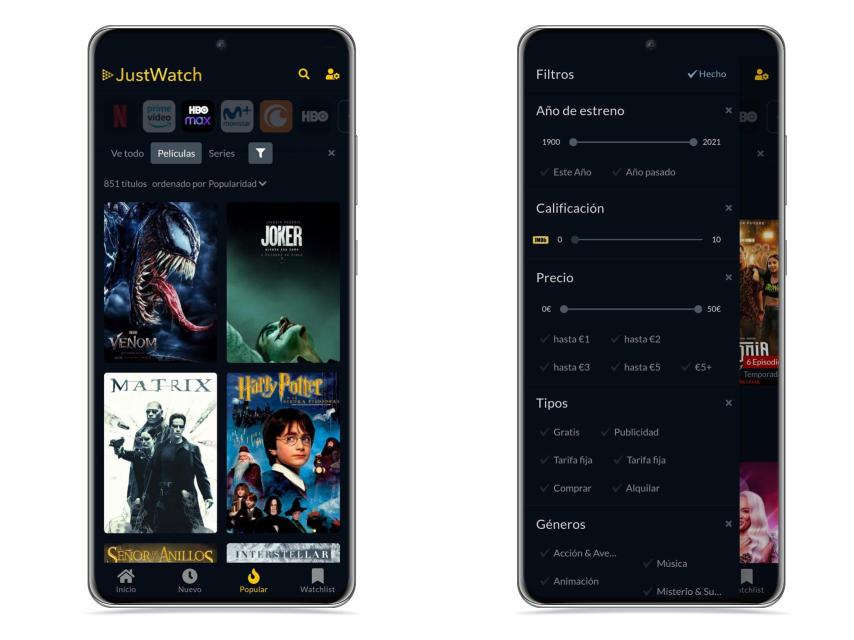 JustWatch also allows that you write the episodesWhat did you see so that you can pick them up where you left them, something that can be useful to avoid depending on the registration of each platform to know where you left.
When you mark a series as viewed, it will ask you if you've seen it in its entirety, if only certain chapters, or if you just add it to your list to start watching it. In the last section of the "watch list" you will have a pending list with all the content you add to it.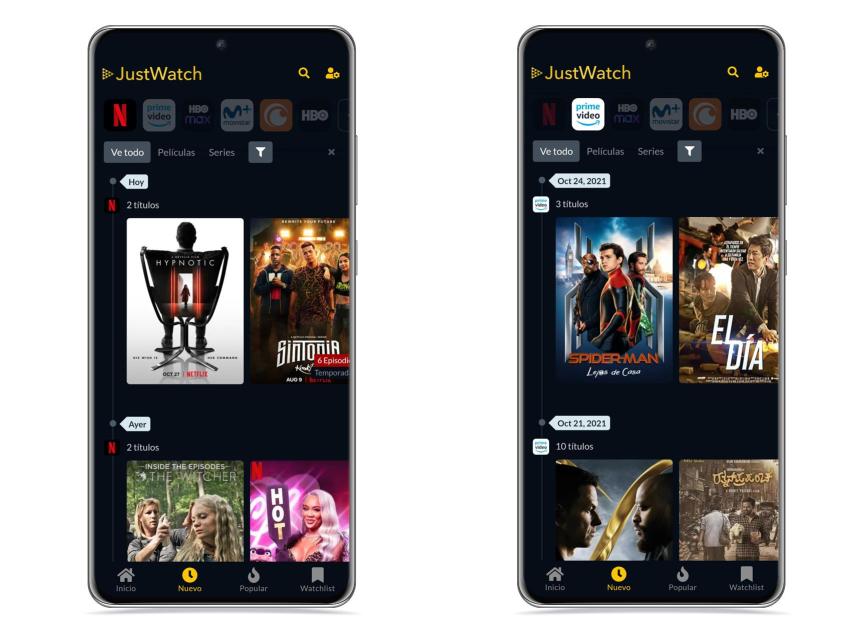 This is divided between films and series, and in the preview, it will show you which chapter you are currently browsing, as well as what platform they are available on so that you can access all the information at a glance.
How to download JustWatch from Google Play
You can download JustWatch for free from Google Play. You have to keep in mind that this is an application with which you will not be able to view the content, for this you have to contract each streaming service.
it may interest you
Follow the topics that interest you
.