A bigger battery and possibly the adoption of the eSIM card in the iPhone 14, the new leaks that could be revealed on September 7.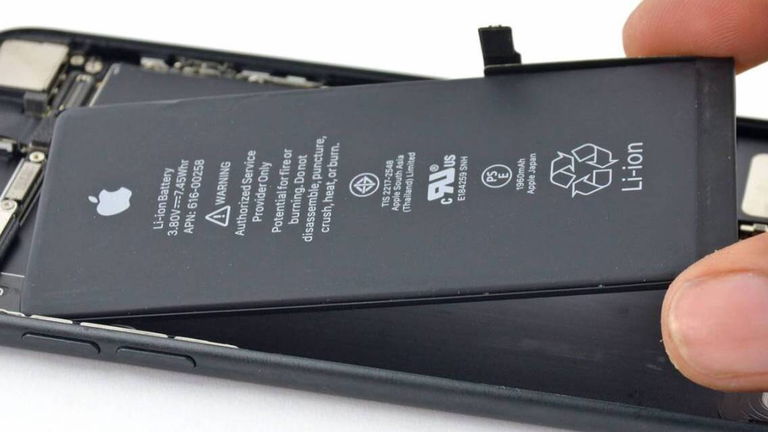 Apple's biggest event is closer than ever (by the way, that's all that will be presented on September 7), but still, rumors about the news that could be presented are circulating on the internet only a few hours before the event.
The new (and possibly last) rumor circulating the web is about the iPhone 14 battery. Major leaks have indicated that 2022 will be the second year in a row that the company will increase its battery size to improve CPU performance.
The iPhone 14 battery would be bigger
Bloomberg's Mark Gurman mentioned that the iPhone 14, specifically the Pro and Pro Max models, they would have bigger batteries to offer much more power to the processor heart of the device:
I'm told to expect the iPhone 14 Pro models to look slightly larger overall and include slimmer bezels. They will also have larger batteries to power the new processors.
This would be the second year in a row that Apple chooses to increase the overall battery size to increase the power of the material. This has been debatable, since one of the "complaints" of the users of the Pro devices has been precisely the considerable increase in the weight of the devices.

But that wasn't Mark Gurman's only leak. The Bloomberg reporter mentioned that Apple will now strengthen eSIM technology in the iPhone 14, so Apple might get rid of physical SIM cards for good from now on

:
Apple will give a bigger push to eSIM this time around, with carriers preparing to steer users towards digital and embedded SIMs rather than physical ones. In fact, Apple has considered removing the physical SIM card slot from this year or next for some models.
The good news is that these rumors would be all but confirmed on September 7so you don't have to wait long to discover all the novelties that Apple will present by the end of the year.
For you