If the brand is not what it used to be, Palm maintains its scope of development within mobile thanks to its first product: the small, very small, Palm mobile. Now, the manufacturer dares with the TWS headphones entering the market with the Palm Buds Pro, a device of apparent quality and low price.
The great colossi of yesteryear tend to return in search of repeating their glories; not in vain the weight of a big brand offers an appeal to any company that wants to be left behind. Palm is a good example of this strategy: despite the fact that as a mobile manufacturer it was missing, the name returned from the deceased carrying a tiny phone. It was the start of a product catalog that has just grown.
Noise cancellation and up to 5 hours of playback
The market for TWS headsets is increasingly saturated, both in the more expensive segment and premium as in one of the most accessible. Since most mobile brands decide to complete your ecosystem by developing headphonesThere are such a variety of options that it is difficult to choose just one. Palm targets those who are looking for the best features and don't want to spend too much.
The Palm Buds Pro are fully wireless headphones that include active noise cancellation or ANC. Each of the headphones includes three microphones with which not only filter out ambient sound, but also facilitate calls by promising high audio quality.
In-ear design, with ear cushions to facilitate sound insulation, in satin black and with a weight per earpiece of 4.1 grams. Each is equipped with a 40 mAh battery; with additional power in the carrying and charging case that reaches 400mAh. Palm claims the Buds Pro offer 5 hours of playback with active noise cancellation. And up to 24 hours if the crate refills are combined.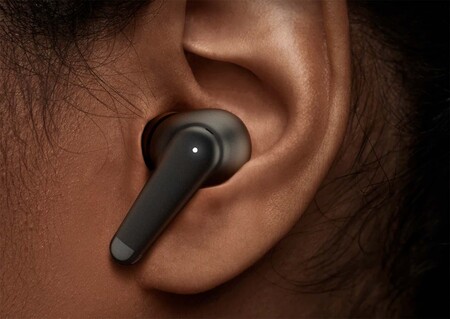 10mm driver, IPX4 resistance to wear the headset to play sports, include gesture reading control, Palm Buds Pro offer Bluetooth 5.0 connectivity
and they are compatible with AAC and SBC codecs. No aptX or FLAC, too bad.
Palm Buds Pro are official and available for purchase from the manufacturer's website. Its price is 129 dollars; although they have a discount for their launch: headphones can be purchased for $ 99. Currently, they only ship to the United States, Canada, and Mexico, although Palm will most likely eventually open up distribution in more countries.
Palm Buds Pro Spec Sheet
palm buds pro

Dimensions and weight

Listeners: 34.5 x 19 x 23 mm – 4.1 grams

Case: 51 x 45 x 27 – 28.2 grams

membrane unit

10 mm

ring

Sensitivity: 102 ± 3 dB 1kHz / 1mW

Impedance: 16Ω ± 15% 1kHz

Frequency: 20 Hz 20 KHz

AAC, SBC

Link

Bluetooth 5.0

HFP, HSP, A2DP, AVRCP

compatibility

iOS, Android

DRUMS

Listeners: 40 mAh

Case: 400 mAh

AUTONOMY

Listeners: up to 5 hours with ANC

Case: up to 24 hours

LOADING THE BOX

USB type C

Charges in under two hours

SUPPLEMENTS

3x microphones (per earpiece)

Call noise cancellation

Active noise cancellation

IPX4 resistance

Gesture control

THE PRICE

$ 129