The options of realme mobiles go beyond cloning applications or their tricks for large screens, and the Chinese company can boast of having one of the most complete Android launchers.
Before, you had to install an alternative from Google Play to get access to modifications such as grid layout, but now the default launcher is enough.
if you learn to take advantage of realme UI settings, you will be able to enjoy all its functions related to its launcher, which are not uncommon.
Design options to customize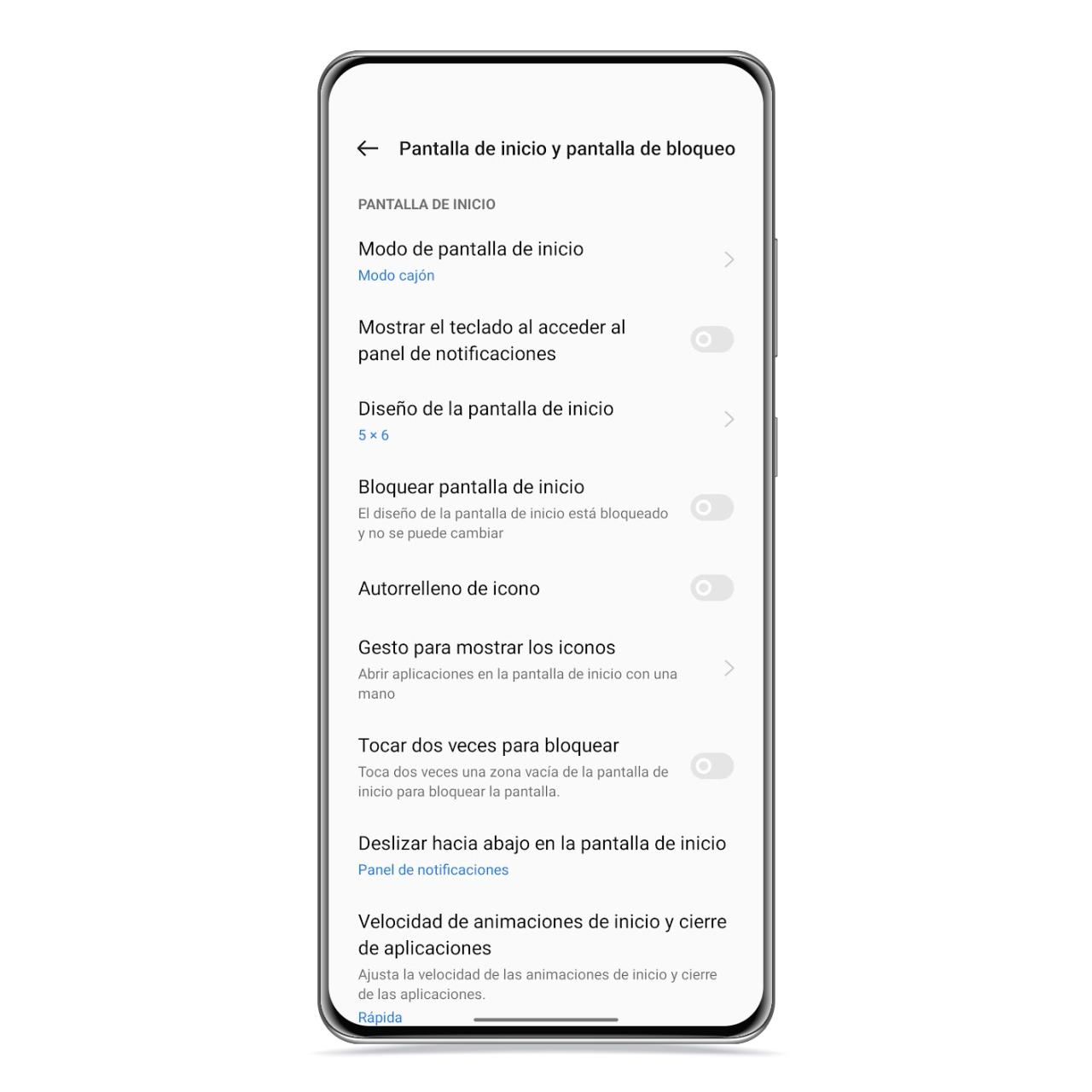 Lots of realme launcher options range it's up to you to personalize it to get the most out of it, but first you need to know that you can access these options from the "Home & Lock Screen" section in Settings.
First, you can decide if you want the launcher to have an app box, or if all icons of installed applications are displayed on the screen.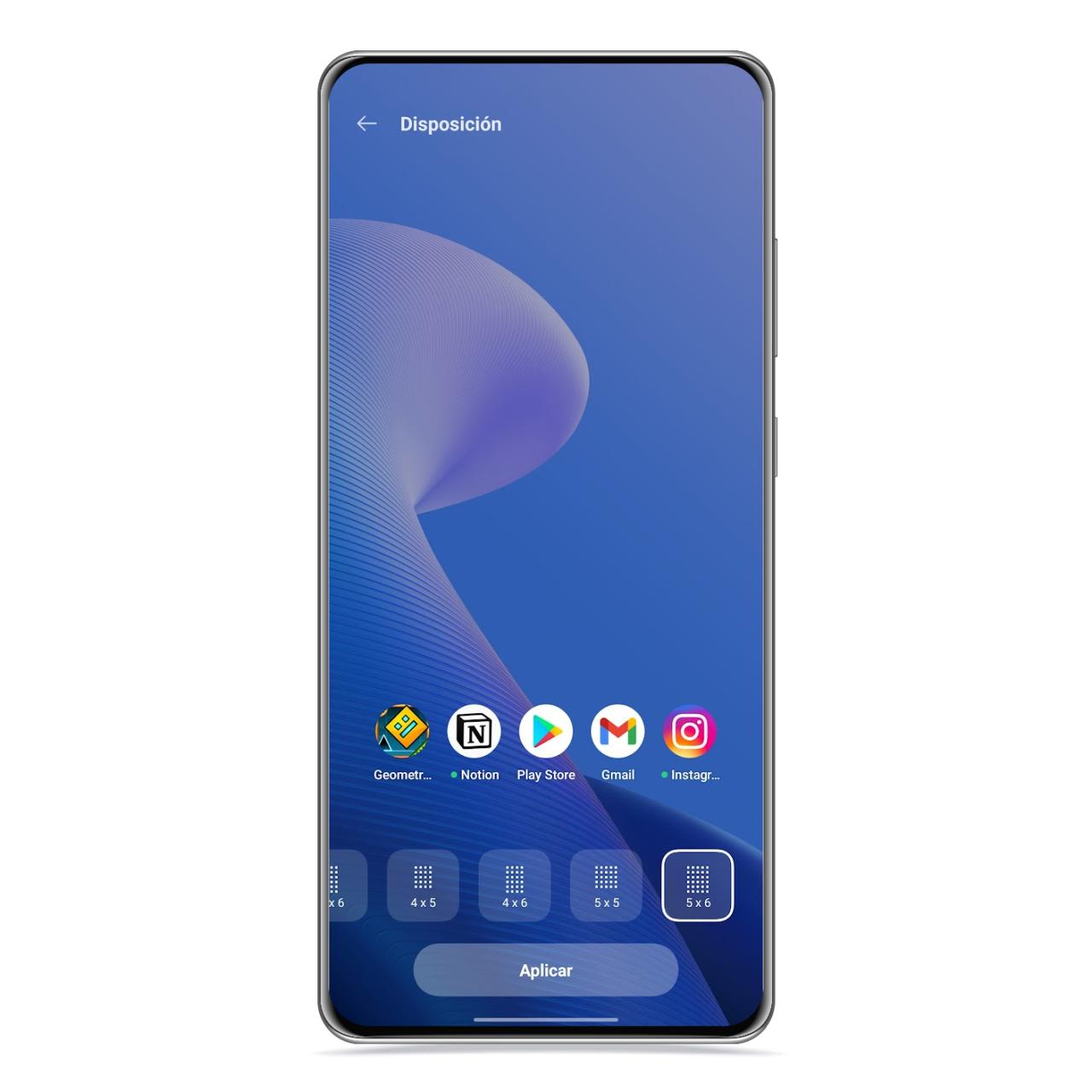 You can also set an icon grid to your liking, by going this from 3×5 to 5×6
and be able to see an example to know what it would look like. Depending on your mobile screen size, you might prefer one or the other.
By swiping down on the main screen, you can select whether you want the search bar to appear or the notification panel to appear. Another thing you can change is the speed of animations.
Gestures and operation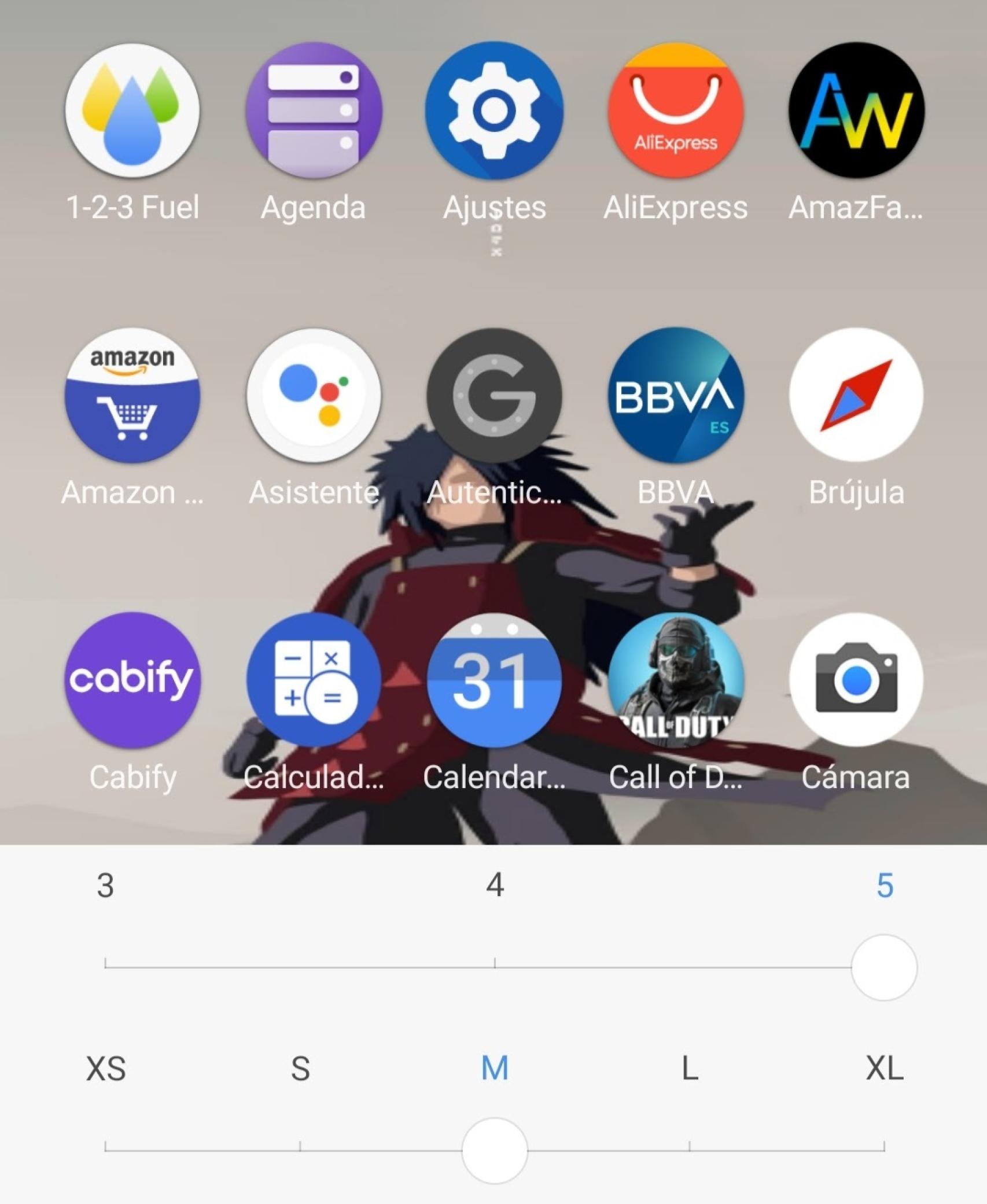 There are a series of actions such as double tapping on an empty space to turn off the screen that will allow you to modify the operation of the launcher according to your needs.
Thus, you can decide whether apps are added to the home screen after installing them, or whether app suggestions are shown, which is strongly recommended to be disabled.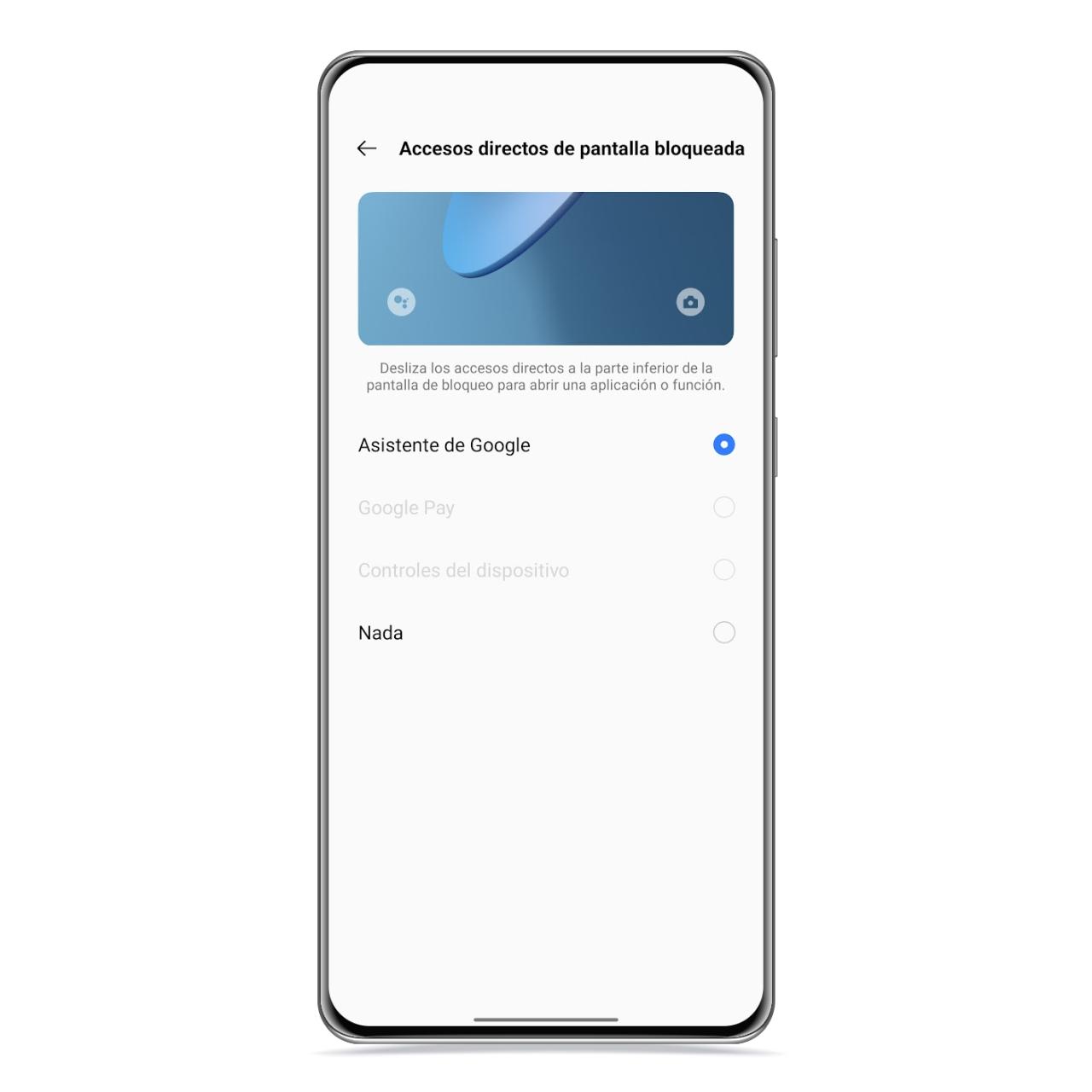 On the other hand, it is possible to display a dot next to each recently updated application, as well as to select the shortcuts on the lock screen.
You may be interested
Follow the topics that interest you