"Smartphone software today is… like toy software" – in 2007, Steve Jobs condemned virtually the entire industry of the ruthless mobility sector. Lying comfortably, the great competitors of the time thought the summit was where they were, but they were unable to look at higher mountains. Smiling CEOs with headlines appeared on magazine covers "Who can dethrone this king?. They had their stronghold. In many ways it was so.
Technology works almost like life. owns his cycle of growth, feeding and reproduction, and after that he dies as he was designed. The difference is that these cycles are linked to course changes – let's call it innovation – each time in shorter terms, which makes each evolution different from the previous one. Hardware is very important in this regard… but software is undoubtedly the captain of the ship.
Cohesion between hardware and software is more important than ever with the arrival of Apple Silicon on all devices
In this presentation of the iPhone, Jobs also referred to a such a devastating phrase by Alan Kaya legend in the world of computer engineering and a pioneer of object-oriented programming and graphical user interfaces: "People who are serious about their software should also create their own hardware."
WWDC22 and its importance in the plan
And it is, without a doubt, there is. The last years at Apple have been decisive for working in one direction: the unification of work in the combination of hardware and software this will allow them to focus on what they want to build, and only do it once. In fact, it is one of the mottos of this WWDC22 that we have just experienced: "Code one. Code everything."-"Encode once. Code for everything.", a complete statement of intent that takes on its full meaning within the framework of the end of transition from Intel to Apple Silicon (closure of the architecture that even gave birth to the M2 less than a week ago).
Since 2021 – and although this may have been somewhat mitigated by the COVID-19 pandemic – there is something that has changed at Apple: its software ushers in an era of true unification like never before in its history. It is the first time that all the devices that the company has on the market, both in the field of mobility and the office, share hardware architecture. In Cupertino, they took Kay's statement very seriously (and without a doubt, the order of Jobs) and we are at an eclectic feedback point.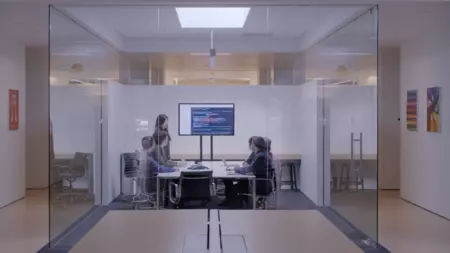 There is something here that reminds me a lot of the "Lean Development" methodology. In this document, several factors must be respected. One of them will blow your mind to those of you who have built waterfall software: "Make decisions as late as possible"but be careful, this does not mean low commitment, it means evaluating and being open to change for any good idea, until the last viable moment.
The arrival of the iPhone and the ideas it brought later changed everything: from work cycles to how technology should be understood in the rest of the ecosystem.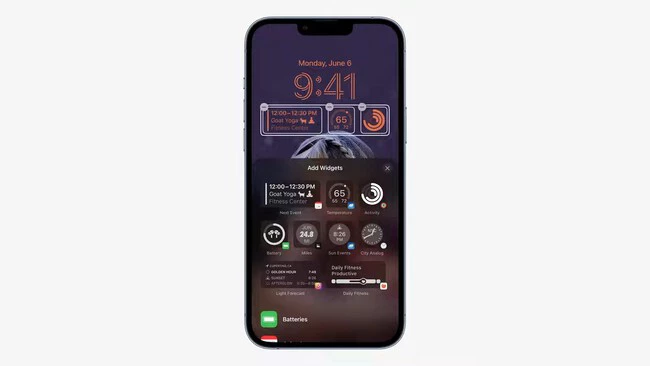 How does this apply at Apple? Good, in 2007 the iPhone arrived – this product where Jobs wanted to fight against toy software, remember? – and was an incredible source of knowledge and new directions and ideas for any device in the company. Geolocation, the app store, touch interaction… all of this has given rise to such profound changes in development systems I won't go too far to highlight one of them: in iOS 16, we'll change the lock screen like we change a face on the Apple Watch. The feedback It even comes from the wrist to the pocket.
Last minute interaction
Convergence speaks of a unified architecture which not only allows developers to create an application on a generic basis and then customize its interface on each device – it also allows Apple teams to be able to work together (regardless of the operating system they are working for) and it allows them to stop thinking too much about where to go and much more about what they want to accomplish.
That of "Lean Development" also speaks of one of the mythological objectives of the world of development: delivery as soon as possible. Make your customers and users see your cruising speed, reduce waste in code with every interaction (optimized), create with this integrity a more robust and complete test cycle since you are not thinking in packets. Have you thought why since the appearance of the Apple M1 software is more robust? From the first betas of iOS 15 to this iOS 16, which in its first version for developers can be considered a "Super iOS 16", each new iteration of operating systems is more consistent.
With iOS 15, we were surprised to have versions that improved the user experience up to almost three weeks before iOS 16, something unheard of in other years. In macOS, new features from the iPad are more integrated than ever, starting with the Stage Manager, available from the first beta of macOS Ventura.
iOS 16 leads this year's systems because it understands that ideas can be born from any device: including the Apple Watch
Maybe next week we'll see the second developer beta of this iOS 16 that caught our attention so much at WWDC22. Maybe it succeeded not just because of the stability – being an early release, with the target set for mid-July, where we'll see it in public beta – but also because a lot of what we're there we saw were already very good ideas in another part of the ecosystem. Again this "Super iOS 16" which seems to lead the novelties this year It may bring us many more surprises, not only as features themselves, but also in how the way of doing things has been changed internally, which could open a new step within Apple.