Let's be honest, Xiaomi's alarm clock with built-in assistant is one of its most interesting products in recent years. We're talking about an alarm clock for your bedside table that has Chromecast Audio, so we can use it as a speaker for our music, and that's smart too. And if you are told that its recommended retail price is 49.99 dollars but that now you can buy it at 19.99 dollars, things get even better. MediaMarkt is lowering the price of the Xiaomi Mi Smart Clock, hurry.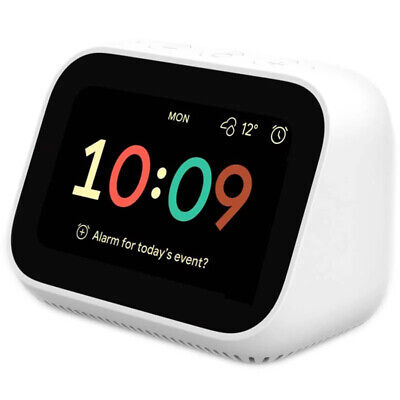 Xiaomi Mi Smart Clock/Radio/USB Charging Port White
Music for sleeping, music for waking up
The Xiaomi Mi Smart Clock is one of those products that you didn't know you needed until you bought it. We're talking about a full-fledged smart speaker, one with Assistant inside that acts like Google Home whenever we need to use it. But also has a touch screenwhich means that we can use it as a digital photo frame, for example, or place a calendar, weather information or simply work as a clock all the time.
But in addition to having Assistant running through our veins, the Xiaomi Mi Smart Clock is compatible with Chromecast Audio so that we can send it music from Spotify, podcasts from iVoox and all the sound content we want to listen to with it. . So that we can fall asleep listening to the radio or a favorite podcast, or just put on white noise to fall asleep
. And since it's an alarm clock, we can make it wake us up with classical music or heavy metal, because everyone has their own tastes and the right to make mistakes.
The Xiaomi Mi Smart Clock has a suggested retail price of 49.99 dollars. 50 dollars, speaking as a Christian. But with MediaMarkt's absurd discount, it drops from its previous 24.99 dollars to 19.99 dollars. Less than 20 dollars for an alarm clock that you absolutely must have next to your bed.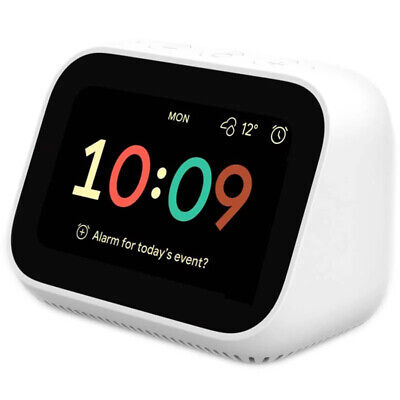 Xiaomi Mi Smart Clock/Radio/USB Charging Port White