According to the researchers, using the iPad was key to speeding up the data collection process!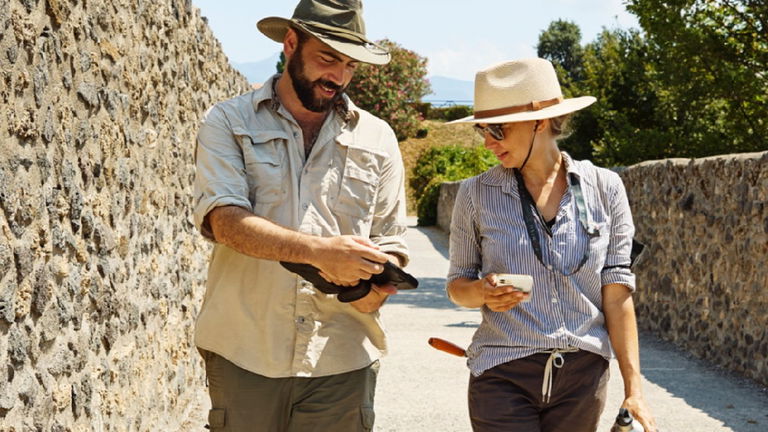 Although all the attention has been focused on the new Apple Watch and iPhone 14 Pro for the past few weeks, this week an interesting iPad-related discovery started to make the news. And that's according to a report shared by Apple, the archaeologists in charge of the current excavations in Pompeii have spoken the importance of 3D scans using LiDAR in their findings.
According to Apple, iPad Pro processing power and tablet technology have been instrumental in speeding up the process of collecting data from deteriorating sites.
LiDAR scanner proves its usefulness like never before
The information was confirmed by the head of the investigation, Dr. Allison Emmerson, professor at Tulane University. Emmerson is in a five-week dig, called Tulane University's Pompeii I.14 Projectwhich is concentrated in a commercial building which would date from the 2nd or 3rd century BC.
Archaeological excavation is a destructive process: once a site has been excavated, this work can never be repeated, so our main concern is the complete rec ording of all relevant data so that future researchers can reconstruct the site.
Alongside Emmerson, this project, which brings together a team of archaeologists and students from around the world, also includes digital archaeologist Dr. Alex Elvis Badillo. Drs. Badillo, who worked together to pioneer what Apple describes as "new techniques for recording and publishing archaeological finds". According to Dr. Jordan Rogers of Carleton College.
The way I always recorded in previous excavations was on paper with pencils or pens. And when you drew something, you drew it on grid paper and used ropes and levels to measure where things were.

The photos were taken on separate cameras that I had to manually upload once I got home. Everything was in a different place, and each night meant many hours of transferring the day's notes to your computer.
The iPad Pro includes a LiDAR scanner which the team says was transformative and allowed it to reach its full potential archaeologists added 3d Scanner app from Laan Labs.
For you