How difficult it is not to recommend the POCO F3 to everyone when you are faced with a top range with all the law and which is sold at an absolutely ridiculous price for everything it offers. And if we also enter the Xiaomi Fan Festival on eBay and find its version with 8 GB of RAM and 256 GB of internal space at 249 dollars, then not buying it becomes an odyssey.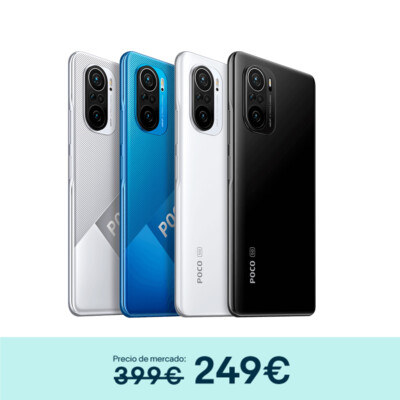 Poco F3 8GB 256GB 5G Phablet 6.67″ Dual SIM Snapdragon 870 Global Version
Impossible to compete with the POCO F3 with this price
Admittedly, the POCO F3 was never a top of the most premium range, but the truth is that it never claimed to be. Hit the market with the Snapdragon 870 (some kind of Snapdragon 865++ or more) guaranteed power to spare as well as the possibility of pulling its price down to compete with ranges where such a deployment of means was not planned.
To the brain is added the presence of 6.67 inches of slab FullHD+ AMOLED with 120Hz refresh which asks us to feed it with the most powerful games for Android. And also "house brand" features such as the presence of the infrared sensor that will allow us to turn the POCO F3 into a universal remote control to control almost everything around us.
Now the version with 6 GB of RAM and 256 GB of internal space, the most powerful of the model, drops dramatically in price. We found it on eBay 150 dollars below its recommended retail price. This means that instead of the usual 399 dollars, the POCO F3 5G can be ours for 249 dollars temporarily thanks to the Xiaomi Fan Festival. We will only have to use the XMFANES22 code and that's it. Are you going to escape?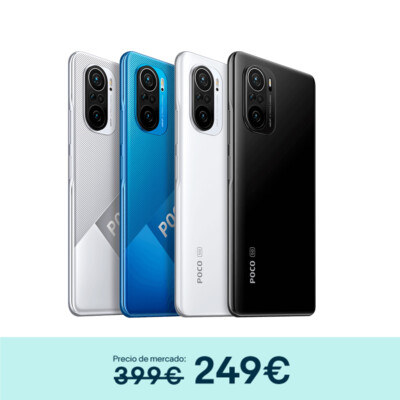 Poco F3 8GB 256GB 5G Phablet 6.67″ Dual SIM Snapdragon 870 Global Version