Although many mobiles are water and dust resistant, others are not, and there is an option in Xiaomi mobiles that allows clean speaker of mobile or tablet by means of sounds so that your opening is as clean as possible.
[Cómo programar el encendido y el apagado de tu móvil Xiaomi]
This is a native configuration of some devices from the Chinese company, and it can be very useful if you have never cleaned the speaker holes.
It won't take more than a minute to do it, and with that you can unplug the speaker holes and clean some of the dirt from it.
How to clean the speakers of your Xiaomi mobile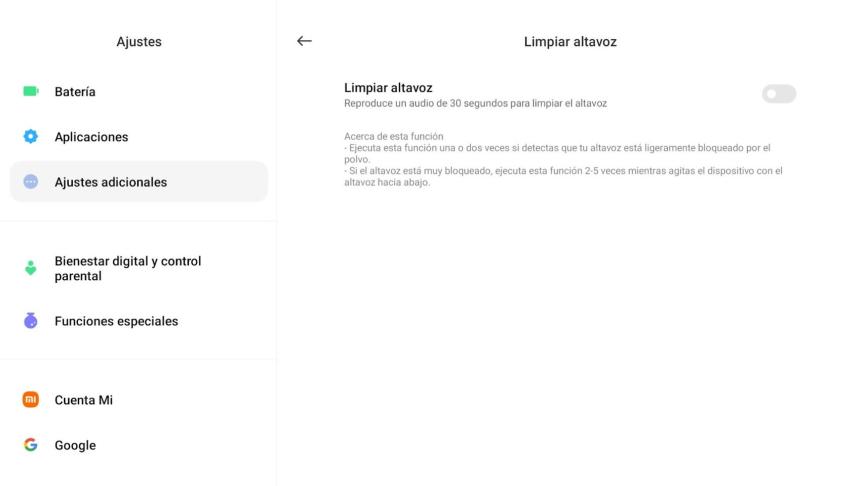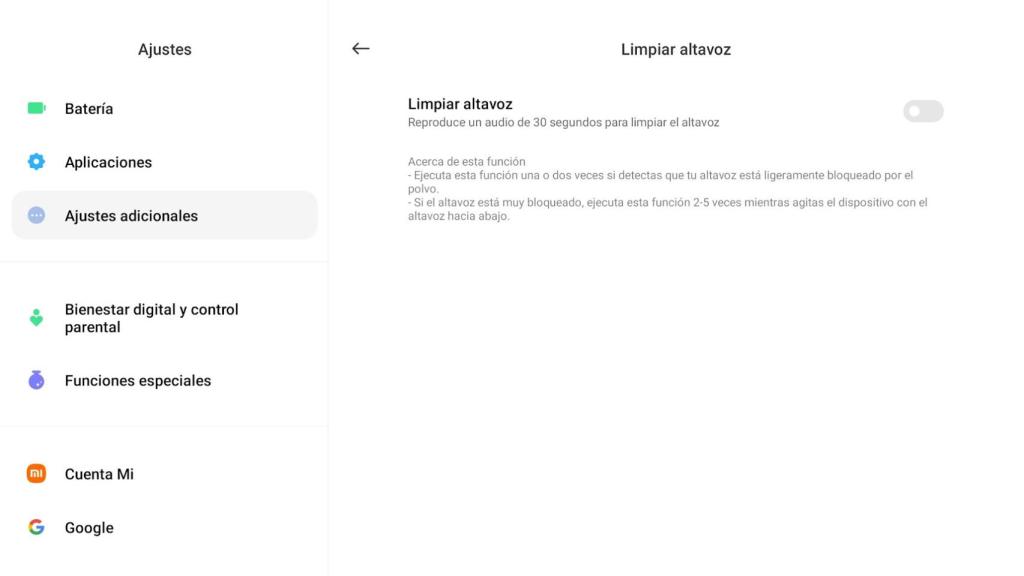 Due to wear and tear and dirt that may be in your pockets, backpacks and other places where you store your devices, these can get dusty, but thanks to a Xiaomi option, you can clean the speakers. Just follow these steps:
Open Settings.
Go to Additional Settings.
Tap Clean Speaker.
Thanks to 30 seconds of audio playback your Xiaomi mobile or tablet may unblock the speaker hole if it is clogged with dust, which may cause you to hear poorly the content playing on your mobile.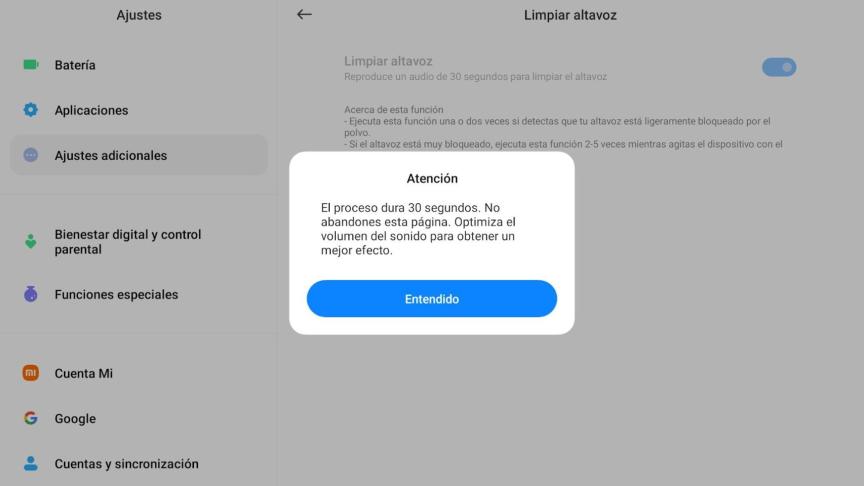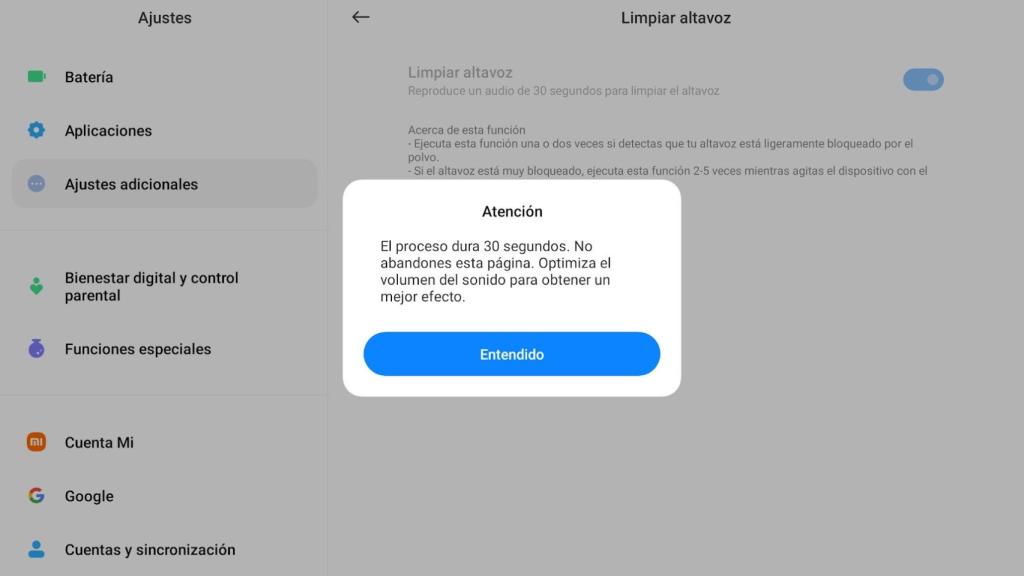 As stated by Xiaomi itself in the description of this function, you may need to run it once or twice
times to better clean your device's speakers.
However, if you find that your speaker is overwired, it is recommended that you perform this cleaning two to five times, or as much as needed to unclog holes.
This cleaning has the great advantage that it is done directly via the software and you do not have to do it manually. In addition, each of the cleanings it only lasts 30 seconds.
You may be interested
Follow the topics that interest you