OneLab is the experimental software division of OnePlus, which has just released a new app for users on Android. In this case, it is a wallpaper called WellPaper. This background seeks to show users who download it how they use their phone.
WellPaper includes a total of three dynamic wallpapers, which will change depending on how you use your phone. This OnePlus background is also compatible with any phone using Android 7 or higher.
Here is OnePlus' WellPaper: a background to better use your mobile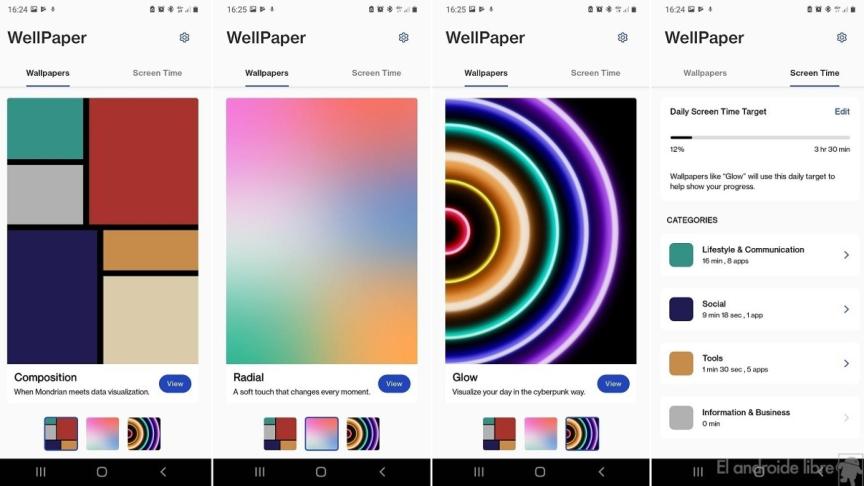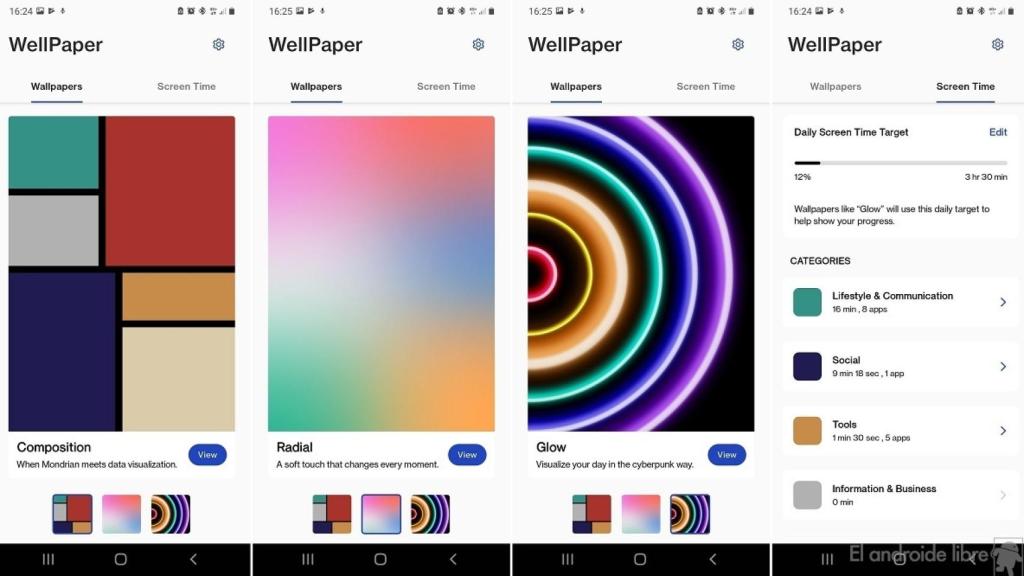 WellPaper is a wallpaper application that is based on digital well-being. This background developed by OnePlus allows you to see how you use the apps on your phone. Your dynamic backgrounds will actually change depending on how you use the device. A visual way to have some control over the time you spend.
This application divide apps into different categories, which are the ones it will display later on the screen when we use it. Here are the categories:
Games or game.
Social: all applications related to social contacts.
Tools or tools.
Entertainment.
Communication and lifestyle.
Information and business.
OnePlus assigns colors to each of the categories, colors which are what we will see in the background. When you use an app that belongs to a category, you can see how the background changes, how this color is gaining importance in the background, for example.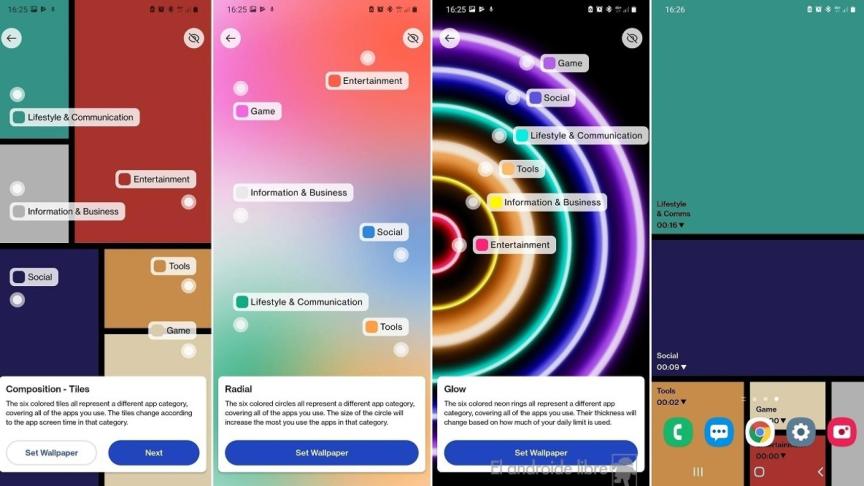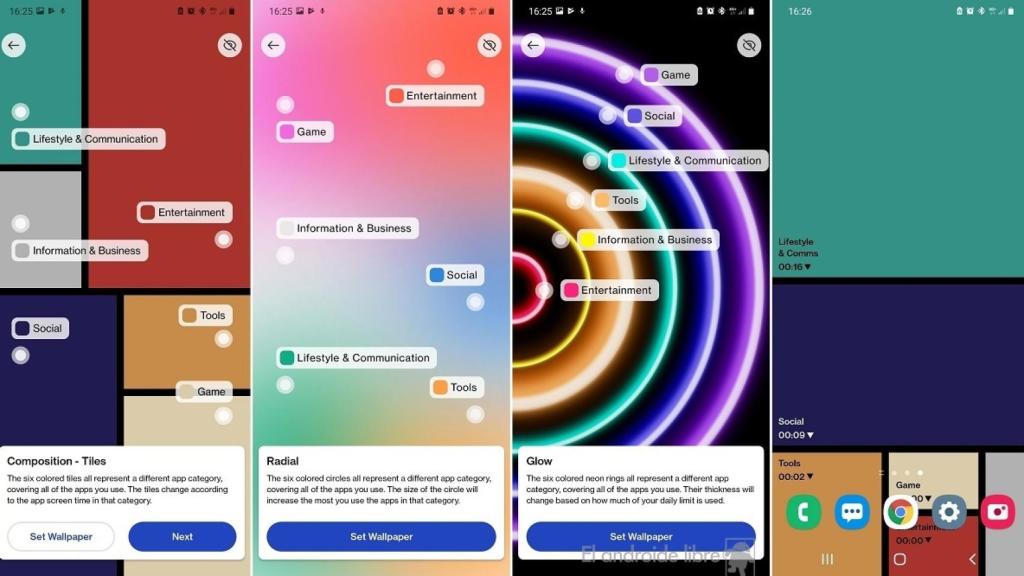 The great thing about this fund is that you don't need to visit Digital Wellbeing to see how you use your phone's apps. By being able to see how these colors are changing, you will already know the usage at all times. It is therefore presented as a very visual method.
Download WellPaper on Android
OnePlus WellPaper is now available on the Play Store, where we can download it for free. This can be problematic on some phones, it may not be at its best, but it works well. You can download it at this link.
.