A few years have passed since Xiaomi's arrival in Europe, but it has taken the Chinese firm enough time to become the leader in a market as competitive as that of Europe.
This upward movement caused Samsung to lose the first position in our country, but in no case did its market share worsen. And no, it's not strange, they just eclipsed the rest.
Xiaomi and Samsung lead with an iron fist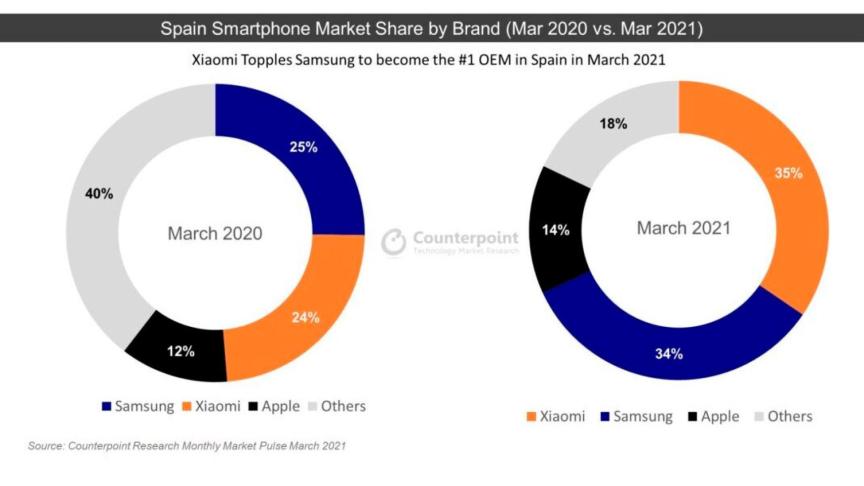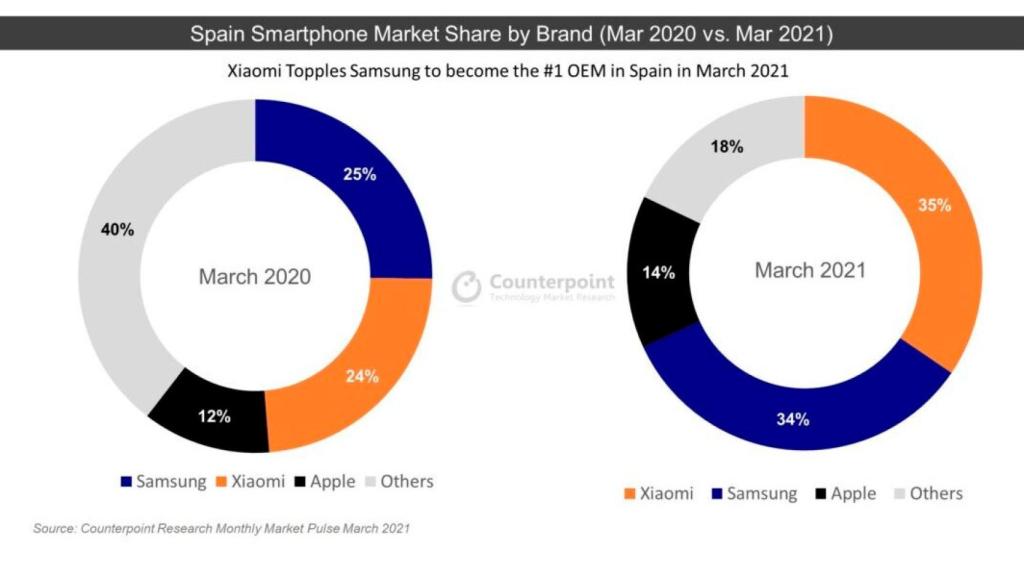 As the Counterpoint Research chart shows, both companies increased their market share in Europe between March 2020 and March 2021.
This year, Xiaomi has gone from 24% to 35%, a significant increase. For its part, Samsung has also progressed a lot, from 25% to 34%.
As you can see, the two are practically at the same height, and in between, they exceed 66% of the total share. That is to say, two out of three mobiles sold in Europe come from Xiaomi or Samsung
. A year ago, the common market share was around 50%, that is, it sold every other mobile phone.
Apple has also grown this year, from 12% to 14% of the total share, just under half of that of the other two brands, albeit with an infinitely higher profit margin.
OPPO seems the only one able to grow big enough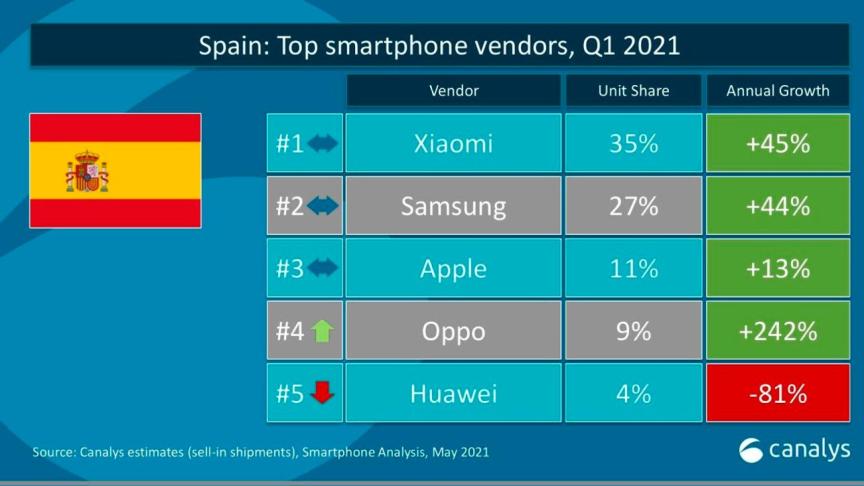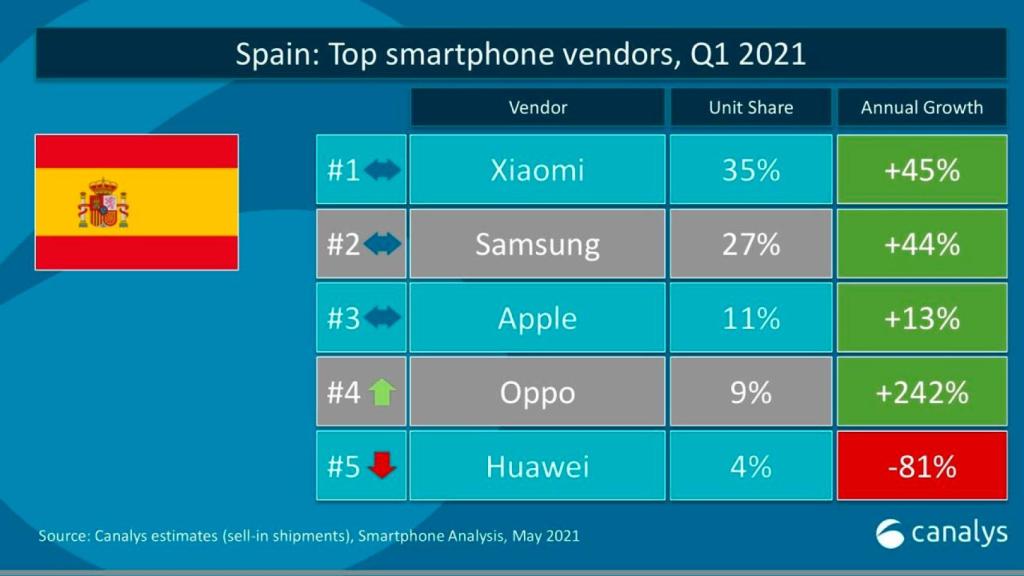 This Counterpoint Research study coincides with what was seen in the first quarter. Canalys, for example, was already advancing these growths and it seems that OPPO is the only one that can resist Xiaomi and Samsung in the medium term.
The duck is paid for by the rest of the brands, which are contracted in a particularly complicated year in which mainstream companies such as LG have announced that they are withdrawing from this sector.
.