Xiaomi is one of the most popular brands in Europe, where it had a certain market share even before officially arriving. He currently sells one in three units in our market.
This growth does not occur exclusively in Europe, although it is one of the most important countries, but is reproduced all over the world.
This is confirmed by the latest report from CounterPoint Research, which places Xiaomi in second place in mobile sales in the world, behind Samsung, although by very little.
Xiaomi surpasses Apple and opts for Samsung
The mobile phone industry has undergone many changes over the past decades. we have seen giants like Nokia and BlackBerry fall from the sky, and brands like Samsung catapult themselves into Olympus.
Now, Chinese brands like Xiaomi are growing the most, and this one in particular has overtaken Apple in the number of cellphones sold. Of course, this has nothing to do with the margins and profits generated by these sales.
According to CounterPoint Research, Xiaomi would have sold just over 50 million units (53 specifically) in the second quarter of 2021, overtaking Apple, which remains at 49 million, and almost reaching Samsung, with 58 million.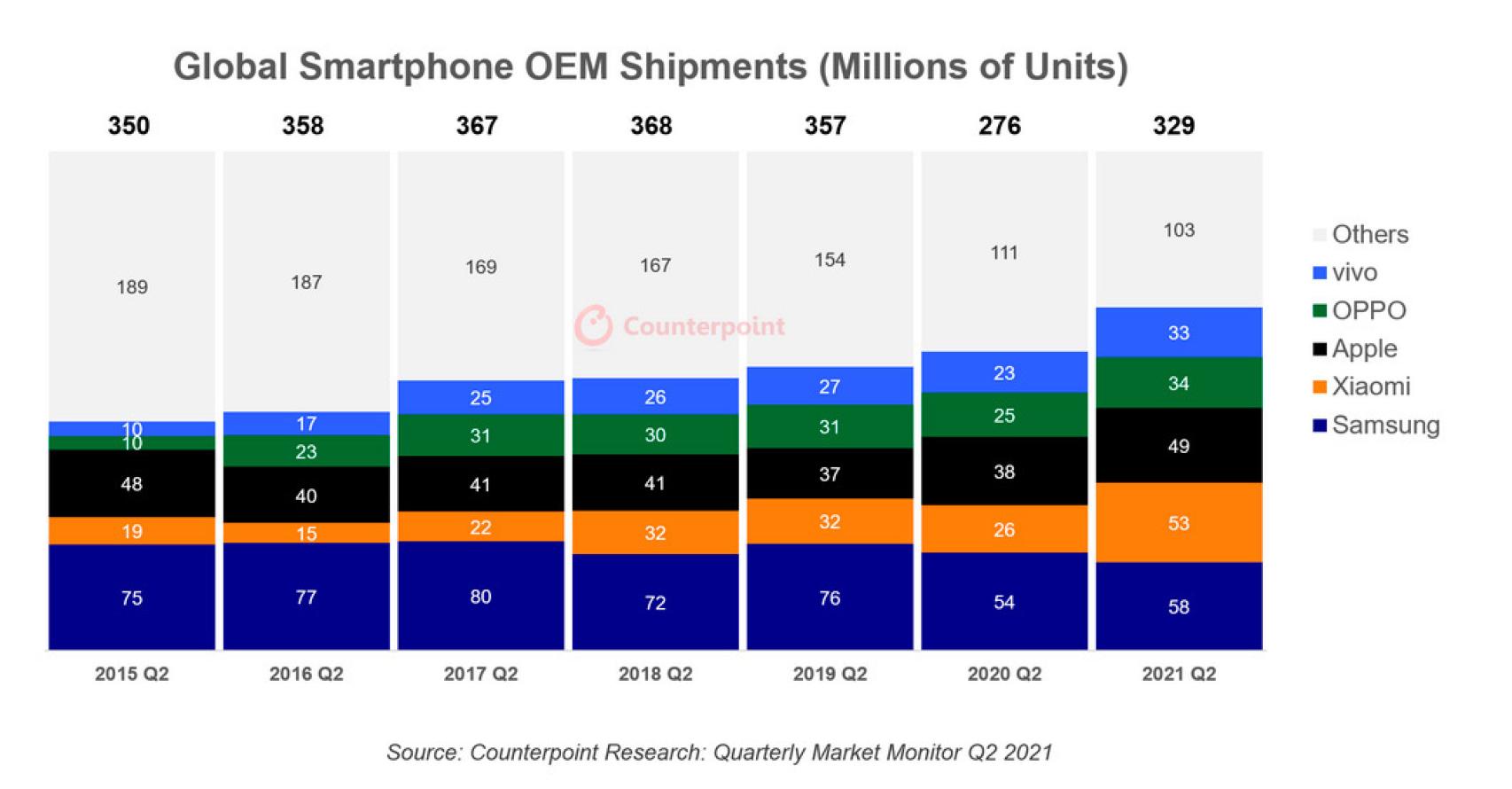 The trend, as can be seen from the graph above, is promising for Xiaomi, which could overtake Samsung in one of the last two quarters of this year.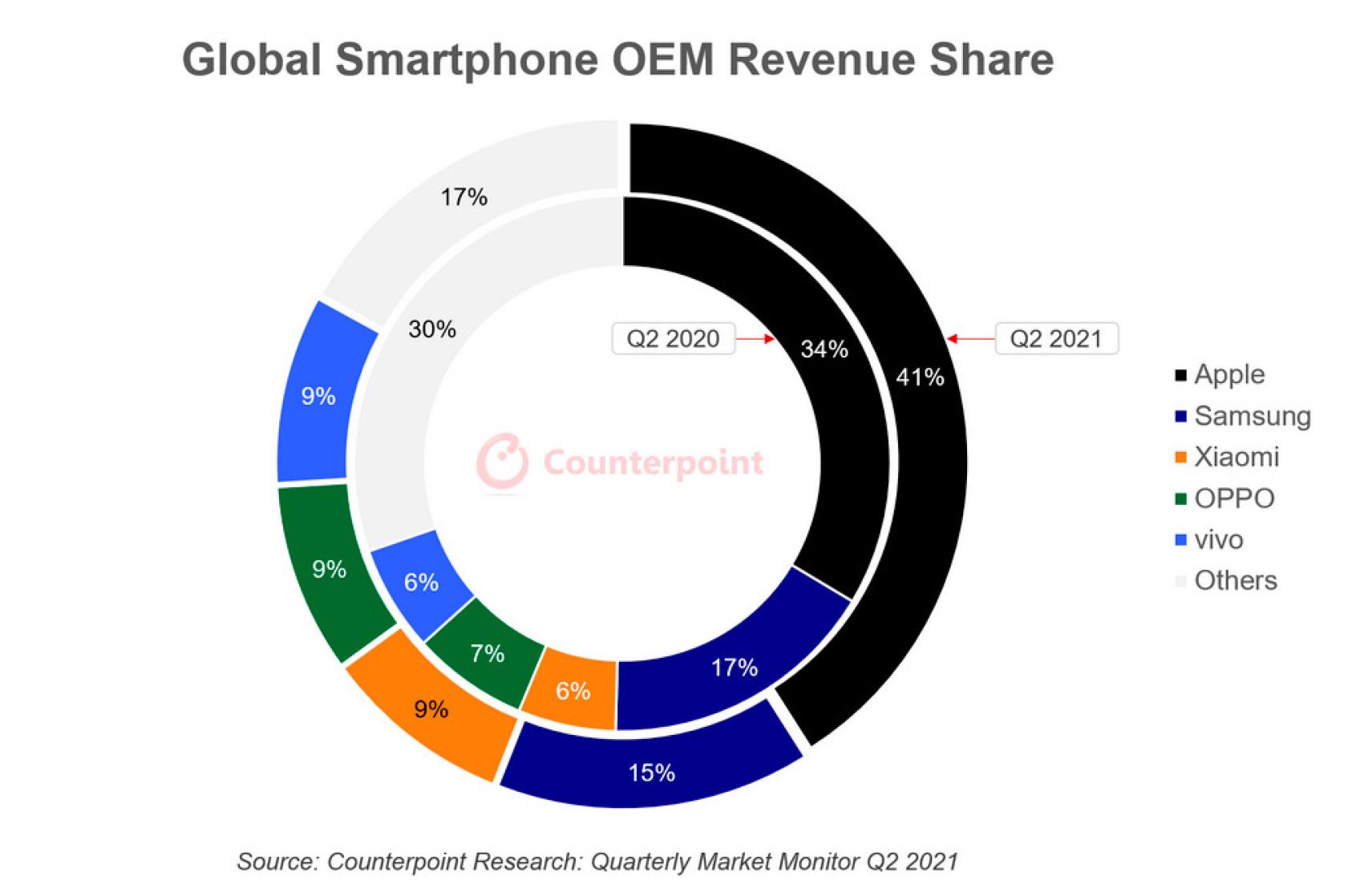 In terms of profits, Xiaomi has also increased its percentage, although this is a far cry from what Samsung achieves and, of course, incredible numbers from Apple.
A less and less varied market
Another conclusion that can be seen is that more and more sales are made by the five largest manufacturers, leaving less and less room for other brands.
This trend is not new, but it is growing more and more.
it may interest you
Follow the topics that interest you
.