GTA Online players can't possibly get bored with all the activities they can do in Los Santos. In this guide you have the best test for it, because we are going to review what offers are available, what game modes are important and what are the bonuses that have been activated Until August 31.
All bonuses and discounts until August 31, 2022
Podium Vehicle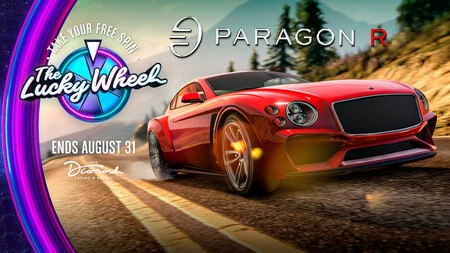 The Wheel of Fortune at The Diamond Casino & Resort tests players' luck every week. Thanks to it you can win money, clothes and prizes as succulent as the vehicle on the podium: the Enus Paragon R red eCola.
Items to get for free
This week, thanks to the Sprunk or eCola event, you will have the opportunity to take a good handful of free items
plus a couple of vehicles without having to pay anything for them:
Special vehicles in dealerships
dealer Premium Luxury Cars is waiting for your visit so that you can test a series of vehicles that it has at its disposal, either to test them or buy them directly:
Benefactor Schwartzer
Bravado Buffalo STX
Michelli GT lamps
Ocelot Jugular
Vapid Dominator ASP
Also, do not forget to go to the dealer Luxury Autosbecause it has other very striking novelties, including the Benefactor LM87 with red pearlescent paint and the Lampadati Corsita with bright green pearlescent paint.
Exclusive PS5 and Xbox Series Bonuses
As usual, owners of the PS5 and Xbox Series X/S version will have access to some exclusive bonuses at Hao's Special Works:
time trial: In this week's race you'll have to go full throttle from Pacific Bluffs to Mount Gordo.
test vehicle: The car that has been chosen this time is a Coil Cyclone II equipped with each and every one of its improvements.
Special rewards and bonuses
For those who need to increase their amount of money or are anxious to take some very special rewardspay close attention to the following game modes:
crime scenes: The police are patrolling violent crime scenes with large teams, but those who manage to collect the evidence of the crimes will receive a military rifle and more dollars and reputation points.
LD Organics: 100 bags of LD Organics product have been lost and scattered throughout Los Santos. For each one you locate you will receive money and reputation points, but if you get them all you will get more money than normal and exclusive items from LD Organics.
Lamar Contact Missions: All those who give him a cable with the assignments will get quadruple dollars and reputation points.

Harvest: A mode not suitable for those with vertigo, because in this aerial battle, players will get triple dollars and reputation points for participating and an additional 200,000 dollars for winning a round.
Southern San Andreas Super Sport– All race series will give triple rewards during these days.
discounts
Along with all the gifts from the Sprunk or eCola event, you can't miss the opportunity to get a nightclub, with its respective improvements and modifications, paying 40% less than normal, although it also the price of the following vehicles has been reduced:
| Vehicle | Discount | Precio Original | discount price |
| --- | --- | --- | --- |
| Annis RE-7B | 40% | $2,475,000 | $1,485,000 |
| BENEFACTOR XLS | 50% | $253,000 | $126,500 |
| Declass DR1 | 40% | $2,997,000 | $1,798,200 |
| Ocelot Jugular | 30% | $1,225,000 | $857,500 |
| Pegassi Cow | 50% | $240,000 | $120,000 |
| Progen PR4 | 40% | $3,515,000 | $2,109,000 |
| Vapid Chino | 50% | $225,000 | $112,500 |
| Vapid Hustler | 40% | $625,000 | $375,000 |
Bonus con Prime Gaming
The ones who will surely not leave empty-handed are Prime Gaming subscribersgiven that just for linking your account to the Rockstar Games Social Club, and playing anytime this week, you'll get $125,000.
More GTA Online guides