After several weeks in which the main establishments have presented multiple offers for Black Friday 2022, there are only a few hours left for the most important day of the year in terms of offers to be concluded. Therefore, below we leave you what are the best last minute deals on gaming and video games who are still present in the Black Friday 2022 in different establishments.
Cyberpunk 2077 – Best Easter Eggs
Xbox Series S
The Xbox Series S has been, without a doubt, the star product of what we have on Black Friday. Microsoft's next-generation console, which features a Zen 2 based CPU, with a 4 TFLOPS GPU, 10 GB of GDDR6 memory and 512 GB of SSD storage is fantastic for playing any of the games to come. And now it is for only 229.00 dollars.
Console – Microsoft Xbox Series S, 512 GB SSD, White
Mando Xbox – Robot White
In case you want to play with friends at home, get hold of an extra controller for your Xbox Series S, or for your PC Gaming
, It is an option to take into account in the present Black Friday. Especially since almost all models of the Microsoft controller have a discount. Now they are reduced to 41.89 dollars.
Mando Xbox – Robot White, Color Blanco
Pokemon Scarlet and Pokemon Purple
Pokémon Scarlet and Purple are the last two installments of one of the best-known franchises in the video game industry. The best of all? May these new series titles take Europe as a reference, which will be evident in new pokémon, locations and even food. Now for 47.99 dollars both versions.
Nintendo Switch + Metroid Dread
Another of the great best sellers of Black Friday has been the Nintendo Switch. Nintendo's hybrid console is a fantastic option to have at home for Christmas. In addition, it must be noted that this model comes with Metroid Dread incluido. Now for 269.99 dollars.
Nintendo Switch V2 Console (32 GB – Blue and Neon Red) + Metroid Dread
SanDisk microSDXC UHS-I
The Nintendo Switch has only an internal memory of 32 GB. Therefore, if we intend to have many games installed at the same time, it will be essential to get a good Micro-SD card, and this 256 GB model from Sandisk is specifically designed to get the most out of Nintendo's hybrid console. Now on sale for 24.99 dollars.
SanDisk microSDXC UHS-I Card for Nintendo Switch 256GB – Licensed Product of Nintendo
Volante Logitech G29
One of the best peripherals that Black Friday has left us has been the Logitech G29, the company's steering wheel compatible with PC and PlayStation consoles. Thanks to the Force Feedback system, the more than 20 buttons that the device has, and its metallic pedals, we will have a fantastic simulation experience. Now for 219.00 dollars.
Logitech G29 Driving Force Racing Wheel and Pedals, Force Feedback, Anodized Aluminum, Gear Paddles, Leather Steering Wheel, Adjustable Pedals, EU Plug, PS5, PS4, PC, Mac – Black
Logitech Driving Force Shifter
To accompany the Logitech G29, the best option is to also bet on the Logitech gear stick. With it we will have a complete simulation experience, thanks to the manual transmission of up to 6 speeds that the device includes. It is now on sale for just 29.99 dollars.
Shifter – Logitech Driving Force Shifter, For G29, G920 and G923 Wheels, 6-speed
Meta Quest 2 + Resident Evil 4 VR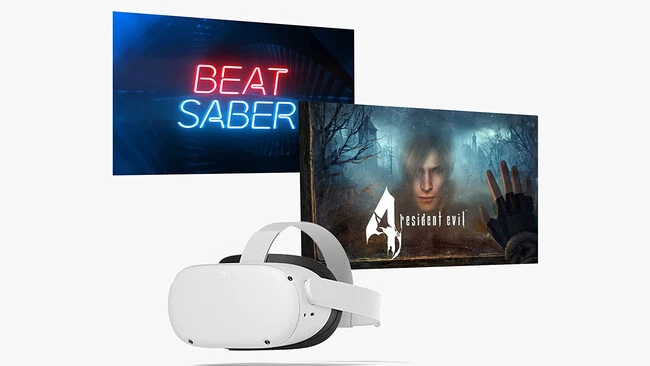 Many users seek to make the leap to virtual reality, but find themselves with the impediment of having to purchase a powerful Gaming PC to be able to run it. However, with Meta Quest 2 that is not necessary, since it is about a fully autonomous device, and in this pack it comes with the fantastic Beat Saber and Resident Evil 4 VR. Now for 399.00 dollars.
Meta Quest 2 128 GB Pack Resident Evil 4
Silla gaming – Drift DR85B
Every self-respecting gaming setup needs a good chair. And during Black Friday, let Drift DR85B It is one of the best options we can find, thanks to its leatherette finish, 2D armrests, class 4 piston, adjustable seat and lumbar and cervical cushions that it includes. Now for 119.99 dollars.
Drift DR85B – Professional Gaming Chair, Leatherette, 2D Armrests, Class 4 Piston, Tilting Seat, Adjustable Height, Reclining Backrest, Lumbar and Cervical Cushions, Color Black
Lenovo Legion 5 Gen 6
The Lenovo Legion 5 Gen 6 is a gaming laptop that packs some seriously fantastic hardware. AMD Ryzen 7 5800H processor, 16 GB of RAM, 1 TB of SSD storage and the NVIDIA GeForce RTX 3070 8GB. In addition, WQHD (2160×1440) 165 Hz screen. Now reduced to only 1,169.00 dollars.
Lenovo Legion 5 Gen 6 – Gaming Laptop 15.6″ WQHD 165Hz (AMD Ryzen 7 5800H, 16GB RAM, 1TB SSD, NVIDIA GeForce RTX 3070-8GB, No Operating System) Blue/Black – Spanish QWERTY keyboard
LG 27GN800-B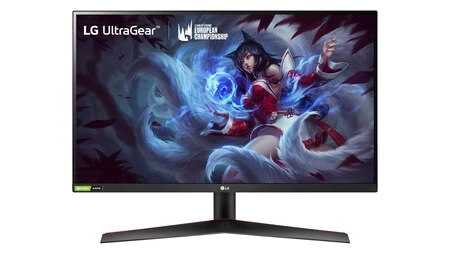 Finally, we cannot finish a compilation of the best current offers without mentioning a quality gaming monitor. This LG model has a QHD resolution (2560×1440), refresh rate of 144 Hz and a response time of 1 ms. In addition, it is compatible with NVIDIA G-Sync and AMD FreeSync Premium. Now for 259.99 dollars.
LG 27GN800-B – Monitor Gaming LG Ultragear (Panel NanoIPS: 2560x1440p, 16:9, 350 CD/m², 1000:1, 144Hz, 1ms), DPx1, HDMIx2, NVIDIA G-Sync Compatible, Regulable Altura, inclinación y pivotable, Negro
More offers?
If after reading our selection of outstanding Black Friday offers you have not found what you were looking for, you may be interested in taking a look at the offers of:
● xataka
● 3DGames
● iGamesNews
As well as our colleagues compradiction: you can see all the bargains they publish in Twitter y Facebookand even subscribe to their notices via Telegram.
If you sign up for Amazon Prime, you have a 30-day free trial (after 49.90 dollars per year) to enjoy free fast shipping, priority access to offers, services such as Prime Video, Prime Music and unlimited photo storage. Also, if you are a student, becoming a Prime Student costs 24.95 dollars per year and you have 90 days of trial.
You can also try services like Kindle Unlimited or Audible free for 30 days.
Note: Some of the links posted here are affiliate links and may be beneficial.