Nintendo has announced by surprise the new batch of video games from NES and Super Nintendo that all those who are subscribed to Nintendo Switch Online. The service will close 2020 in style with great games from the stature of Donkey Kong Country 3.
Exactly they are four SNES titles and one more from the classic Nintendo those that users will be able to play from Dec. 18 as long as they keep the online subscription active. We go with the review of the new additions that will occur this week.
New SNES classics
Donkey Kong Country 3: Dixie Kong's Double Trouble!
Donkey Kong Country 3: Dixie Kong's Double Trouble!, the third part of the saga Donkey Kong Country, has Dixie Kong as the protagonist again, although this time she will be accompanied by little Kiddy Kong, who will be of great help to rescue Donkey and Diddy in a magnificent platform adventure throughout more than 40 different levels.
The Ignition Factor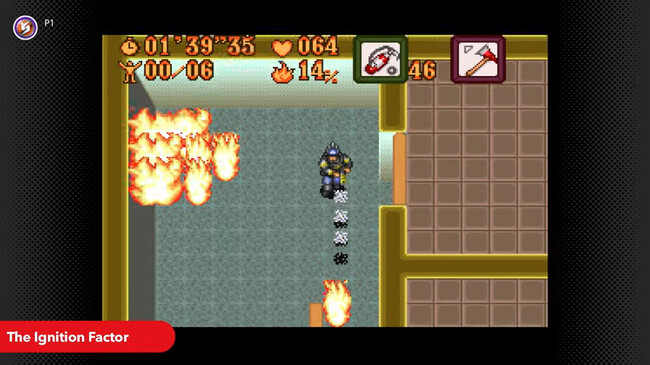 Firefighters are always exposed to great dangers and with The Ignition Factor you can check it yourself. The objective of this game will be to enter buildings to extinguish the flames that surround them and at the same time try to save people who have been trapped by debris and fire.
Super Valis IV
The next title is Super Valis IV, an action and platform adventure in which players will take control of Lena, a warrior who wields the Valis sword capable of eradicating the forces of evil that are attacking the world.
Tuff E Nuff
We totally change gender, because in Tuff E Nuff We come across a fighting game in which Jade, the self-proclaimed King of Fight, is in control of the world. This will lead a group of fighters to fight among themselves to determine who is the one who will travel to the tower where Jade lives to defeat him.
New NES classics
Nightshade
The only NES game this month is about Nightshade, a graphic adventure in which an apprentice superhero tries to stop the mobster Sutehk and his gang of criminals from continuing to commit misdeeds.
Topics
Retro Games
Nintendo Switch