Relative display
Not only is the processor getting faster and faster! Samsung Galaxy Note 20 should have a display running at 120 Hz to achieve a smoother display. The function suspected of being used in the iPhone 12 Pro has been found in Note 20.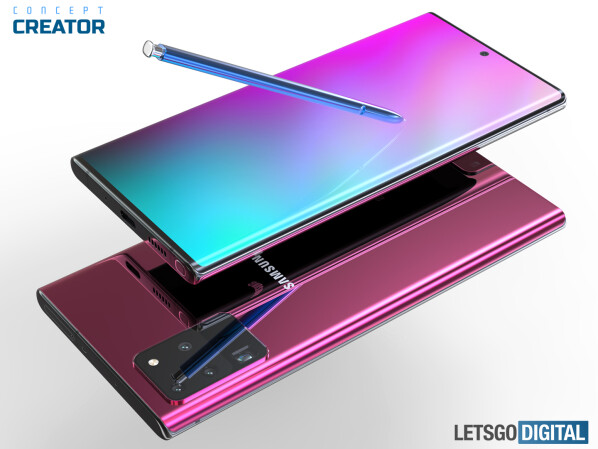 There are currently many rumors about Samsung's upcoming Galaxy Note 20. Now market researchers are writing Rose Young on Twitter
Note 20 should provide a display with a variable refresh rate.
The CEO of the market research company Display Supply Chain Consultant [DSCC] reported that the refresh rate can vary from 1 to 120 Hz, depending on what is displayed. According to Young, this technology should greatly reduce the technology.
Samsung Galaxy Note 20: These pictures are circulating on the Internet
Picture 1/6

Do we see the Samsung Galaxy Note 20 in the middle?
[Source: Sammobile]
Samsung's footsteps at Apple?

If you are familiar with this technology, you may have recently read rumors about the next generation of Apple phones. According to Jon Prosser, the iPhone 12 Pro should be equipped with similar technology. This has been used in the new iPad Pro, called ProMotion technology. Apple is also here to adjust the refresh rate based on the displayed content. This can achieve smooth operation, and can also achieve energy-saving effects.
Samsung will integrate this technology into its new top smartphones to stop Apple. Since the Note 20 series is expected to appear in August, the iPhone 12 will only appear in the fall.

We think the rumors are highly credible. As early as February 2020, the well-informed Leaker Ice Universe reported on Twitter that Note 20 will provide improved 120 Hz display technology. But he did not reveal what he meant. At this point, speculation about variable refresh rates is already underway.
An improved form of Exynos?

In addition to the new display, the Galaxy Note 20 also suspects an improved Exynos processor. It is said that the new chipset is faster than the previous processor used in the Galaxy S20 series and can save energy. Recently, Samsung's Exynos CPU has been criticized. Many fans in Germany would rather buy the Galaxy S20 equipped with Qualcomm's Snapdraon 865 processor. However, this model is only available in the United States, South Korea, and some other countries.