Don't worry about parts shortage
Fear of global component shortages, Apple reportedly began to s tock large iPhone 12 models. The new iPhone SE is also affected.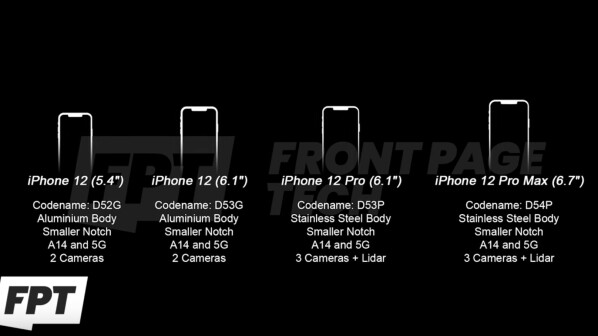 As reported in the Nikkei Asian Review, Apple has notified several suppliers of business plans to produce approximately 213 million iPhones by March 2021. This will increase by 4% over the same period last year.
Considering the global corona crisis, despite the decline in demand due to the crisis, Apple is now starting to build a stock of iPhone 12 with 5G capabilities. The reason given by the Nikkei Asian Review is that manufacturers are coping with a possible shortage of key components.
iPhone SE and iPhone 12 production is currently 50:50

According to the report, iPhone production will soon be concentrated on new models, such as the newly launched iPhone SE and the upcoming iPhone 12 model. If Apple sticks to its previous release model, it is expected to launch the iPhone 12 generation in the fall of 2020.
According to current rumors, there will be four different versions of the iPhone 12 in the fall. The smallest display has a diagonal of 5.4 inches. The biggest may be called the iPhone 12 Pro Max, which will be the largest iPhone ever equipped with a 6.7-inch OLED touch screen. We have clearly summarized everything we already know about the iPhone 12 in the linked article.