Since the dawn of time (or rather since the arrival of smartphones), we have witnessed a fight as useless as painstaking between the fanatics of Apple and the thirsty for freedom that are the users of Android. Although the battle appears to be a remake of David against Goliath, due to the overflow of builders gathered under the banner of Google's operating system, some points from this match are still of interest to consumers. With the popularity of the App Store and the Play Store, the arrival of ever more powerful devices and the advent of streaming services, our small pocket machines become true consoles in their own right.
But, then, which OS has the best profile for gamers? Does one of the operating systems really stand out in such a complex environment? This is what we are going to try to understand in this file, which will best guide players in search of entertainment, even on the go.
Historical
Carrying the label of a poor child since birth, mobile video games have had their share of difficulties, criticisms and changes. To retrace the history of the latter, you have to go back to 1994 and head towards a certain Hagenuk MT-2000, a mobile phone that only has the name, but which, nevertheless, is the first device to ship a game. . Tetris will be the first video game player in a "mobile" … The German automaker doesn't know it yet, but by being the first to offer a game on their phone, it opens the doors to a huge future market that begins, slowly but surely, to take off in 1997. Because yes, it is well three years later that a certain Nokia released a wonder named 6110, with one of the largest mobile boxes preinstalled within it: Snake. For the youngest of you, we talk about a pixelated snake which aims to eat apples appearing randomly on the screen. If this sounds easy, you should know that it is forbidden to enter a "wall" or bite your tail, otherwise you will have to start the game again. Each apple eaten earns points, but enlarges the snake, making its body more and more troublesome for the smooth running of its meal, the aim being to make a better score than its friends. Thus was born the first game that will drive players crazy and that will bring an additional business argument for the purchase of a mobile phone. A popularity made possible by the marketing of the Nokia 3310, the reference phone with a lighter price making the acquisition of a mobile accessible.
In addition to the notable arrival of Space Invaders in the meantime, it will be necessary to wait a few years to witness an evolution in the environment, all the manufacturers being content to include 2D games in the purchased device, without succeeding in achieving it caused by Snake. No, it was indeed the early 2000s that kicked off the anthill with the advent of the WAP protocol.
To put it simply, we are talking about the ancestor of the mobile internet, which offered the possibility of accessing premium-rate download platforms : ringtones, wallpapers or games were available, making it possible to diversify entertainment subject to having an allocated budget.
Shortly after, Nokia, drawing on its experience with the snake game, understood that the combination of mobile phone and video game had great potential. In 2003, the group launched a certain N-Gage, a hybrid between telephony and the portable game console. Upon its release, there are iconic licenses like Tomb Raider, Sonic, Call of Duty or Spider-Man … Alas, despite the 2 million copies sold, the novelty is a real failure for several reasons : its price, its screen vertically, little monitoring of the studios, but above all the obligation to remove the battery to change the game
… Nevertheless, Nokia will once again approach the Grail by simultaneously launching an online platform for video games intended for its console telephone, without however succeeding in attracting players and developers. A product not sufficiently developed and too far ahead of its time? Certainly…
It was in 2008 that things accelerated, a year after the presentation of the first touchscreen smartphone created by Apple: the arrival of the iPhone on the market turned the codes upside down, but was subject to numerous criticisms for its total closure. the advent of other applications than those developed by Apple. Thus, that year, the Cupertino company surprised its little world by introducing a space reserved for external developers, where they can share their creations to all owners of an iPhone (and later an iPod Touch). The App Store was born, and allows everyone to try their luck, whether by launching an application or a game. Angry Birds, Candy Crush, Subway Surfers or Fruit Ninja: many fairy tales have seen the day through the store, which revolutionized access to games on our smartphones. Since then, others have tried to do the same: Windows, Ubuntu, Blackberry or even Samsung, without really succeeding in tickling the giant Apple. Despite everything, in 2008, another high-tech company managed to hold onto the wings of the Apple: Google. Indeed, the American then launched the Android Market, renamed Play Store in 2012, and took advantage of the popularity of its Android operating system with manufacturers to manage to attract studios in its net. The start of a beautiful "war" …
Performance
After this little history, we have all the cards in hand to take a closer look at the subject that interests us: which of iOS and Android has the best terrain for video games? For years, Apple has suffered severe criticism from the gaming community, and we understand why: according to public opinion, the Apple has delays in the hardware used in its devices, and this, whether on iPhone or Mac. In this statement, there is truth, but also false: the firm does not opt ​​for the latest graphics cards, processors and other parts, and we must understand why. With his computer, Apple does not wish to become a benchmark in video games, although the last few years have been better in this area, but it aspires to offer a powerful tool for everyone, in order to be able to do basic tasks , but also photo editing, video or music creation and many others. On the iPhone side, on the other hand, Apple has opted for a large part of in-house technologies to be able to meet the needs of players, while offering enough power to make the smartphone a real all-in-one tool. So yes, the Apple does not create war machines, for the simple reason that its operating systems are developed only for home appliances, and therefore perfectly optimized. Google, for its part, offers Android to many manufacturers, who are forced to let the power of technology speak for themselves in order to compensate for the fact that the OS is not specially optimized for them.
So if on paper, Android devices have better arguments, it is thanks to homework to always push its dedicated operating system further that Apple does not need to ship state-of-the-art technological components. If you look at the benchmarks, old iOS devices are beating much newer Android models thanks to optimization. Same story for the latest generation of smartphones, such as the iPhone 11 which, on its release, surpassed most of its opponents.
Despite everything, things may change in the coming years, some smartphone manufacturers are focusing on developing gaming phones, much like Nokia with its N-Gage. Stunning performances, superb screens and a ready-made target: die-hard players. We think in particular of Asus, Nubia or Black Shark which already have a foothold in the market. It remains to be seen whether success will be there …
Development
You would think that on this point, the two operating systems are equal, and yet … Be aware that developers tend to launch the App Store first, for a variety of reasons. The biggest is none other than the "simplicity" of developing a game for the Apple store, especially since it must be mainly adapted for two devices: the iPhone and the iPad. On the Android side, the story is not the same, given that there are more than 18,000 devices with various screen sizes and specific features. More problematic, isn't it?
But, that's not all, since players on the iOS platform tend to install new operating system updates faster, while on Android, the percentage is much more divided with greater reluctance to upgrading to a later version.
Finally, you should know that players with an Apple device tend to spend more than their counterparts, despite a larger number of owners of Android smartphones. Because yes, if developing and giving birth to a game is a beautiful thing, it is still necessary that the developers try to earn money to bail out such work …
The quality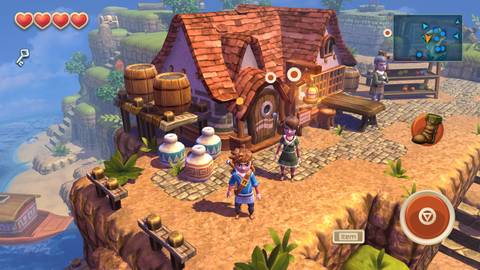 Again, the differences are noticeable and the "pros and cons" can only be defined by yourself and your preferences. On the one hand, we have Apple and its rules which require a lot of patience and constraints for the publication of a game: once the development is finished, we must then submit the creation to the team in charge so that it tests and evaluate your game. If this is your first time, chances are the team will fail you for one or more small issues that you didn't even know existed. You will then have to correct your faults, then send the build again to be subjected to a new test (the simple process takes between 1 and 3 weeks). This step, although it is a bit restrictive, allows Apple not to let banned applications or games pass (we will talk about this later), but above all to ensure the quality behind the development, confirming that 'there is a real interest for users. In addition, the Apple often makes more or less important cleanings, to make sure that applications or games which have not been updated for a long time and which are therefore no longer compatible with the latest devices disappear to avoid players a bad surprise. One way to eliminate unnecessary clutter and therefore make room for others.
On the Android side, the reasoning is different since Google employees do not check the apps and games in the Play Store. Thus, we end up with more games than on iOS (the number of games increases by 30% each year) and therefore a greater percentage of bad games which, at best, have a few glitches and at worst, totally crash. Again, we are talking about a question of preferences: the Play Store contains more games and more chances that they are not good, but also offers a greater variety!
Restrictions
In the paragraph above, we were talking about the implementation of a barrier put in place by Apple to evaluate and prevent games from being released, in the event that it does not respect the rules. Several categories do not fit into the little papers of the giant of Cupertino, but we are not, moreover, not immune to the arrival of a new rule which will end thousands of applications in a few hours. This is particularly the case of casino games, which have taken a serious hit in recent years, with the disappearance of a hundred of them.
A drop in the ocean, but that must have bothered many players and developers. The Play Store, on the other hand, is completely free from these channels, letting the games wander within the store, only intervening if a huge bad buzz arises for one of them. Something that happens very rarely, and logically, when you download a creation from the Play Store, there is a very good chance that you can enjoy it all your life!
The cost
The answers in this paragraph are none other than the result of two points mentioned above: the Google Play Store allows you to enjoy more games, because there are fewer barriers for users. Who says more games says more freebies … So if you want to play while paying attention to your expenses, you will have to opt for an Android smartphone, but be careful … You are not safe from downloading a real turnip!
On the App Store side, there are many exclusive paid games that are excellent vintages and that will delight fans of all kinds, especially on the side of puzzles and adventure games.

Regarding the biggest hits, no doubt about it, they are generally available on both platforms, although there may be a delay between the different releases.
Apple Arcade vs Google Play Pass
Another proof that the most famous Apple in the world wants to invest even more in the world of video games, they launched in September 2019 a new service called Apple Arcade. Késako? In exchange for a monthly payment, they offer unlimited access to a catalog of games, without ads or additional purchases. The big plus is that Apple has managed to attract many large studios for titles available in temporary or permanent exclusivity, most of which are developed for the platform. We are thinking in particular of Oceanhorn 2, Cat Quest II or Sonic Racing. This initiative is a great response to those who criticize Apple for their lack of investment in gaming, playing on the library side with new titles!
Google tried to respond to the Apple, a little late, by releasing its equivalent of the name of Google Play Pass. Only downside, the catalog does not currently contain exclusives, and even worse, the service is currently only available in the United States. Google's strategy is simple: focus on quantity rather than quality. Indeed, the Play Pass contains a catalog of 350 games where Apple Arcade reaches 150 titles, playing on the exclusive.
Regarding the price, it is the same for both services: € 5.49 per month with the possibility of sharing access to family members and therefore reducing the cost.
Compatibilities
With the arrival of iOS 13, Apple has made a name for itself in the video game sector, launching the famous Apple Arcade service, but also making a resounding announcement. Indeed, the Apple firm announced the same day a partnership with Sony and Microsoft to offer compatibility with Dualshock 4 controllers and Xbox One controllers, for a better gaming experience on the iPhone and iPad. Of course, before, it was possible to connect MFi (Made For iPhone) controllers to iOS devices, but you had to be careful when making a purchase: all Bluetooth controllers were therefore not compatible.
As for Android devices, it's easier since all Bluetooth controllers are compatible. The Xbox pads have also been available for a long time, and Sony opened the valves at the same time as it did with Apple.
A way for Microsoft and Sony to prepare their game system for streaming on the respective platforms? Certainly !
Streaming
The year 2020 seems to mark the start of many streaming services, even if some companies have already launched a few months back. What about these new platforms? We are talking about offering everyone the possibility of being able to play the latest games available on the market, regardless of the device used! How is it possible ? It's very simple: a powerful remote server takes care of launching the game in question and sends you the video / audio stream of it directly on your device. Of course, in exchange, you will need to have a certain Internet speed to avoid latency problems, but with the general arrival of fiber, everyone should be able to be tempted by this technological marvel and thus save money .
The big plus is that some services have decided to launch on mobiles and tablets, which allows you to play AAA games almost anywhere.
Thus, on iOS, there are in particular xCloud from Microsoft in beta, GeForce Now from Nvidia on Mac or the French Shadow. It doesn't matter much, you will say to me, and you are right: the problem once again comes from Apple and its rules, which refuses applications with an internal store or a design resembling a shop. Problems that are difficult to circumvent for market players, who patiently await a gesture from the Apple or a softening of the policy.
On the Android side, it's more interesting since we find the same as on iOS, but we add Blacknut (many independent games), Stadia (only Pixel phones for the moment), GeForce Now by Nvidia or even Vortex .
The balance sheet
As you would expect, it's impossible to really set the two operating systems apart when it comes to gaming, the Apple and Google OSes both have strengths and weaknesses. In this article, we have tried to put everything in the forefront, so that everyone can find something to suit their different expectations. Where Apple is playing on exclusivity and selection, Google is betting on diversity and trying to attract as many video game players as possible.
Whether you see your smartphone as a simple possibility to have fun on public transport or you see in it the future of gaming thanks to cloud gaming, whether you are looking for a cheap phone or a perfectly OS tailored for its device, the two manufacturers will offer everything you are looking for, to different degrees.
The increase in competitive games entering esports, the mass arrival of streaming services and the multiplication of partnerships with gaming pioneers prove that mobile has a role to play in the coming years. We are only at the beginning of this niche market, which is likely to be talked about for a long time!