In a short introductory text, Kena: Bridge of Spirits outlines its world and then throws you in the middle of it. A beautiful forest, and you, Kaina, a spiritual guide. You know how it goes: Souls are mostly happy to go to their final resting place, although a few don't, being chained to the forest because of their regrets. Kena's job is to find them, give them a good blow, and help them move on. Spiritual negativity also comes in material form – decay, which infects the forest and attracts other unhappy spirits. For Kaina, however, Rot is also a friend, and whenever she discovers little rot creatures, they're happy to join her in helping her with battles and various puzzles.
Puzzle is probably a generous term for what you do outside of combat – most of the time, rot will carry a misplaced object, like a platform or power crystal, for you to use in the right place. Rot can also temporarily turn into a large creature at some point, rather than clearing the rot blocking the path. Generally, however, you travel through the forest until you reach a large, rotting clearing where an enemy will spawn for you to defeat, and then you will clear the rot by destroying a large rotting flower.
Some of these areas will eventually contain a boss – it's hard to tell where, making boss fights look less like special occasions and more like a way to break out of the tedium of fighting the same enemies in every clearing. Enemies drop a Soul's Memento – once you've collected enough, you can summon Souls, handle their protests the old-fashioned way, and then let them find peace.
While Kena also released on PC, this feels like a PlayStation game through and through—in fact, it's so reminiscent of Sony's blockbusters in recent years that I'm surprised Sony hasn't acquired developer Ember Lab yet. Of course, games aren't made out of thin air, but if you've played quite a few games before, you might get tired of repeating old ideas here.
This is a complicated topic, but I need to mention it to illustrate my problem with Kena. It's a game that offers beautiful replicas of Zelda, Uncharted, No Way Out, and Pikmin to slide through in 10 to 15 hours of runtime. But playing Kenna can get very boring, very fast. The problem might be me, as I'm impatient with mechanical sounds, but overly familiar games, but Kena takes you from one end to the other so smoothly that I played it like I was on autopilot.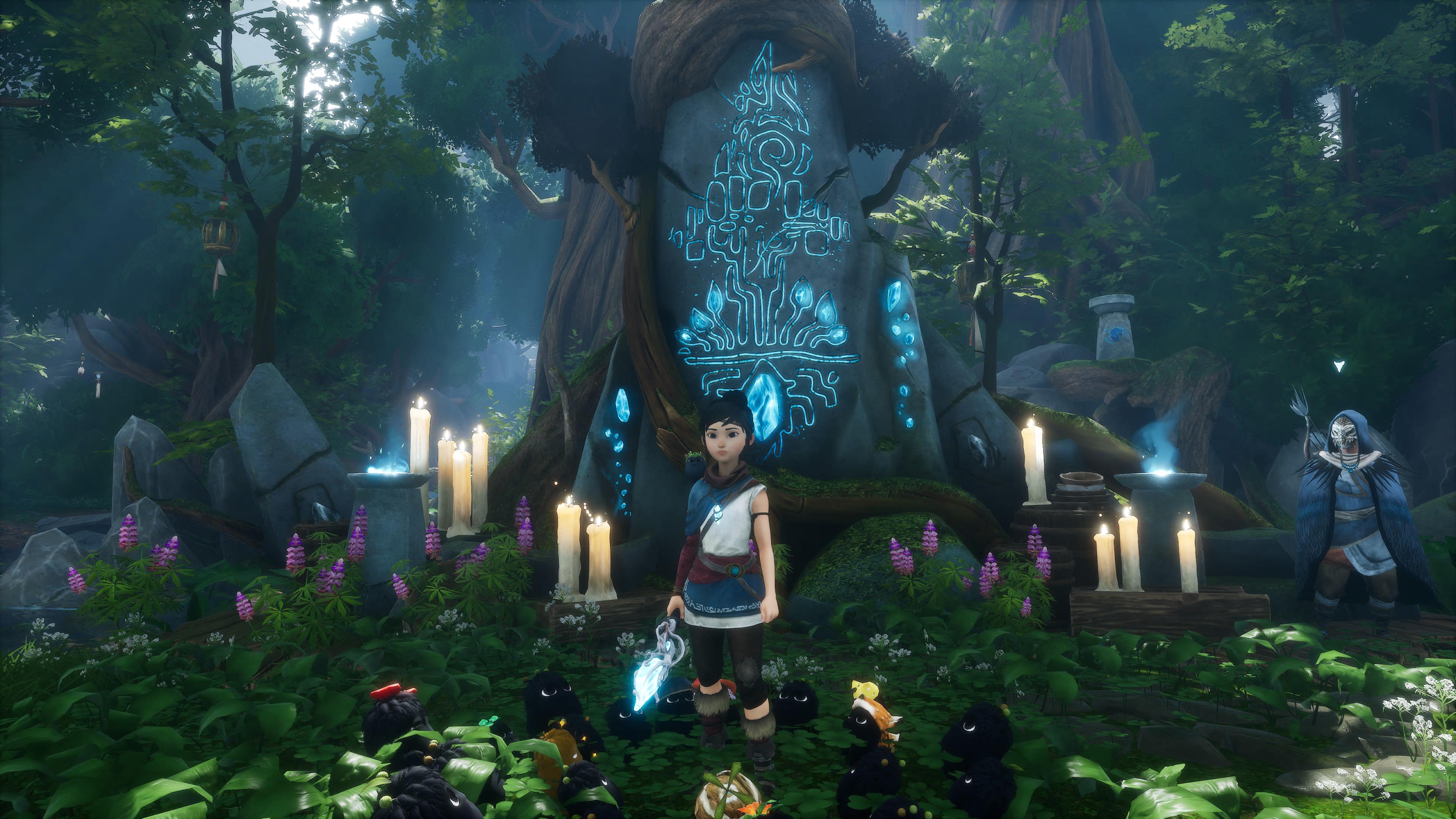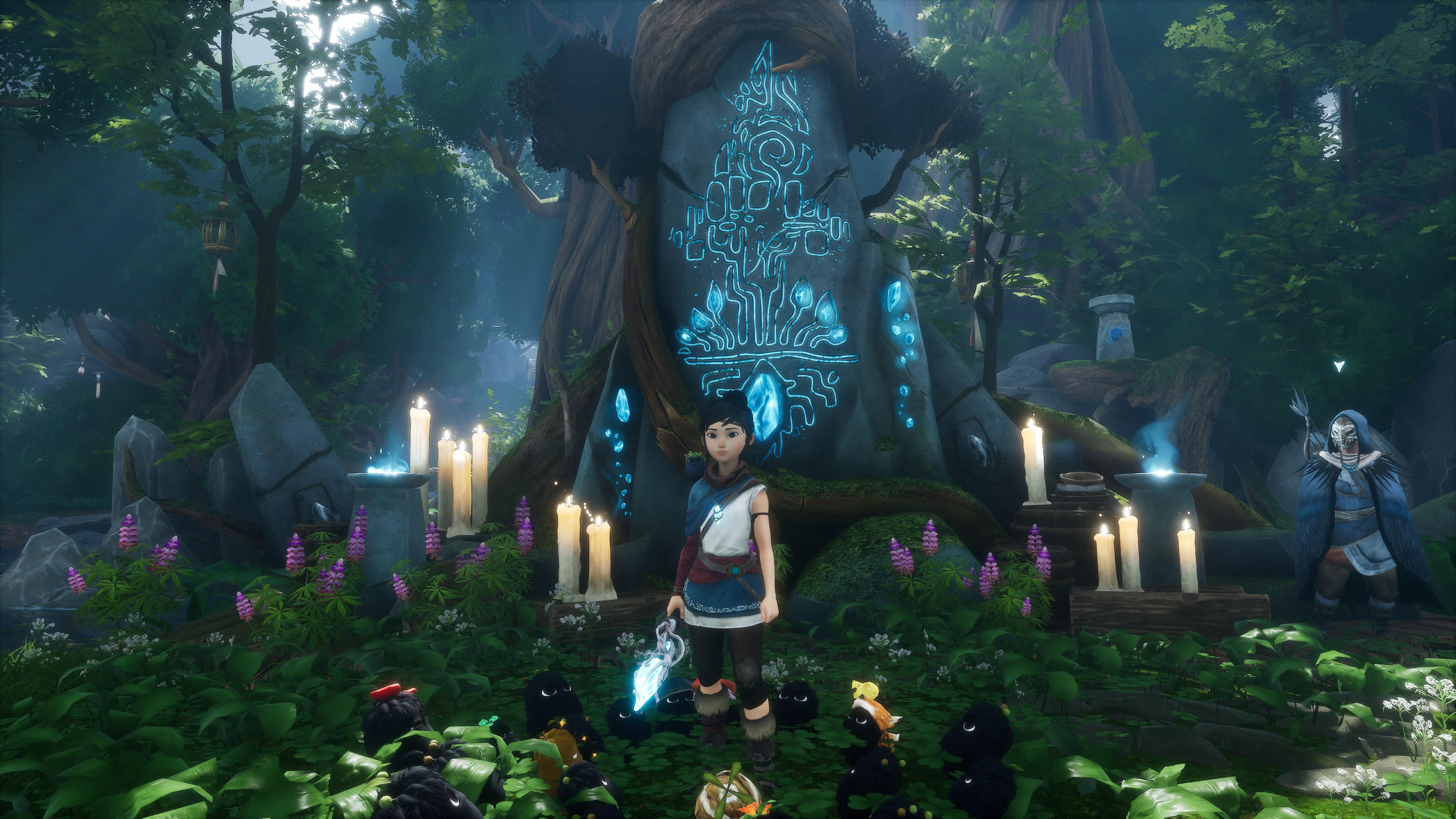 Traversing is the biggest part of the game – you navigate the forest by doing some platforms and climbs, all marked with the iconic splash of white paint on these ledges. You restore the opening mechanics of ancient doors and defeat their guardians to reach your next goal. This isn't a game with a lot of different actions – Kena wants you to wonder where to find something, not what to do with it. But this is where I fail. It borrows a ton of ideas – climbing from Uncharted, shooting your bow from God of War, the sheer number of collectibles from pretty much everywhere – but none present a very good one in a way that makes me think Ember Lab knows what it is. Good puzzles, or a fun platforming sequence. They borrowed from an undeniable work and would work again, but failed to give it much charm or purpose.
Kena also felt unbalanced. Standard skirmishes are over with just a few button presses, but boss fights always make me try a couple of times because no matter what your heroine is, it happens to be able to take three hits, and the enemy will be able to shoot from absurd distances. You pounce. There is a parry that is tedious and ineffective, and the battle will eventually drain energy.
That's where those 3D Zelda comparisons come from, but Kena doesn't have a game like Breath of the Wild. You can gain more skills for you and your rot by collecting more rot and thus gain rot levels, and doing certain actions can earn you karma that you can spend on new skills. You can get through the entire game without looking for these collectibles, but without some new skills, Kena becomes too repetitive. I don't like tying game progress to collectibles, but unless you're a completionist, there's little reason to all collect.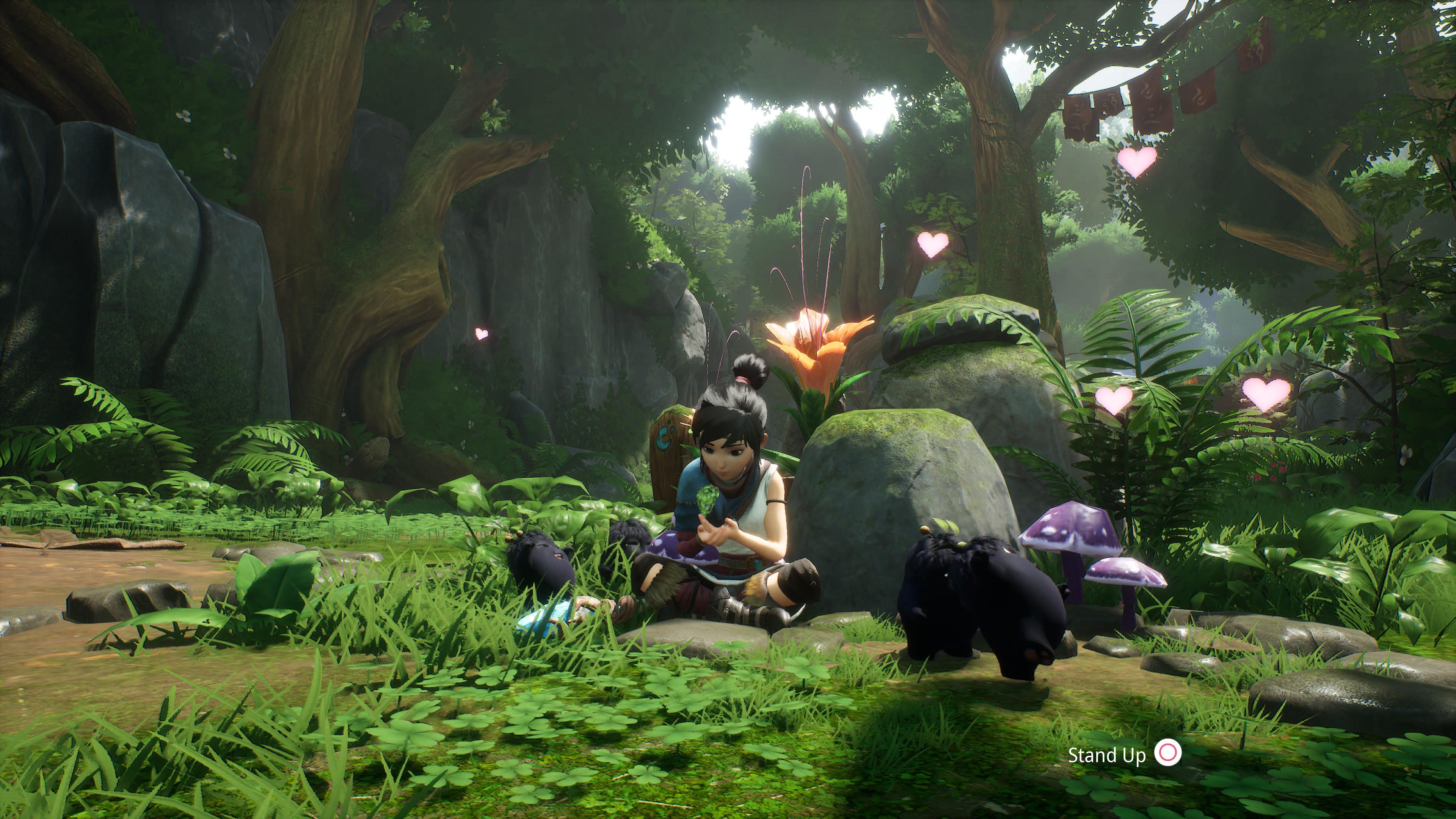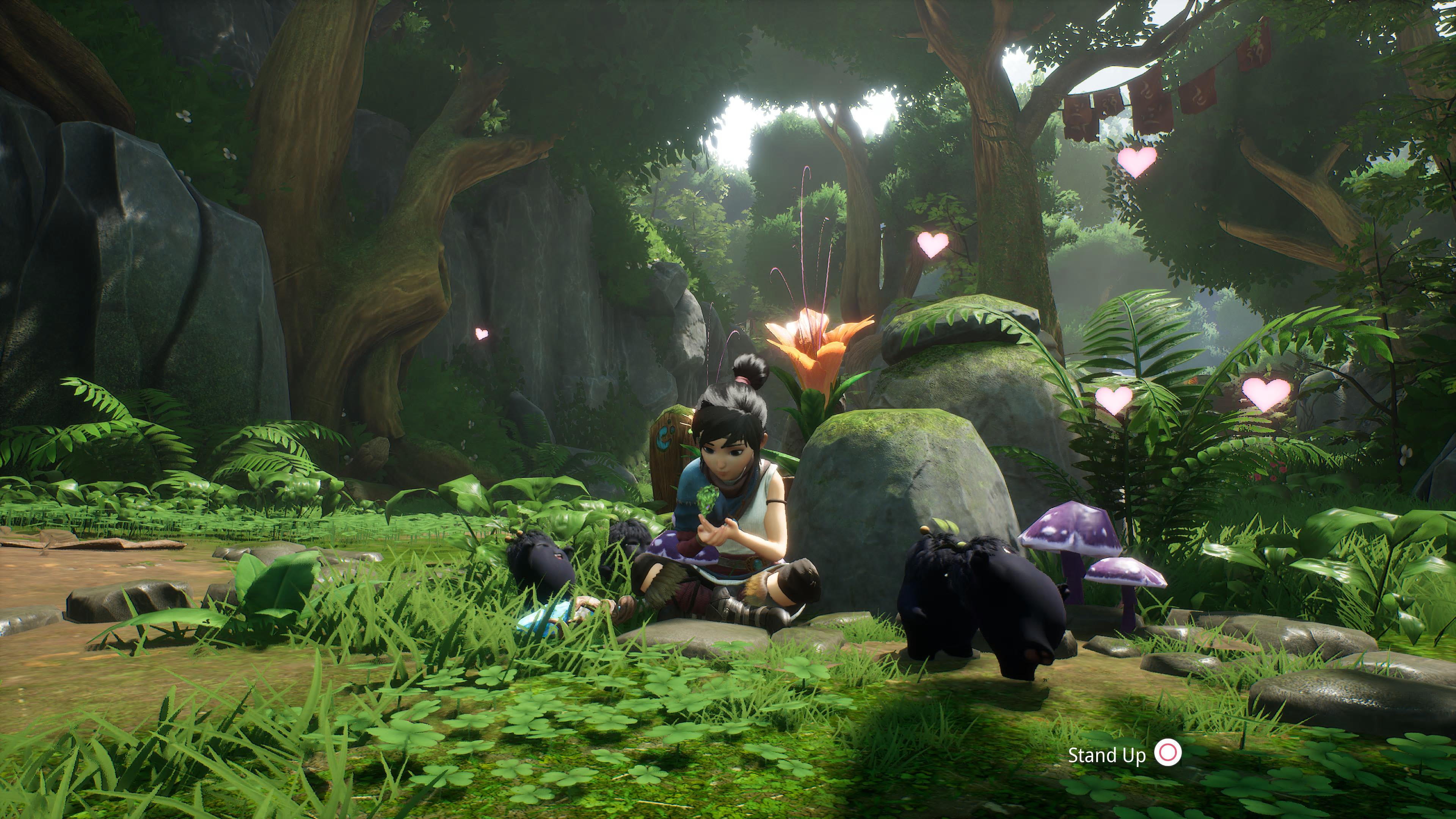 It's a great-looking game without a doubt — after all, Kena was made by the animation studio behind the superb Majora's Mask fan short. But as beautiful as it is, I'm concerned that Ember Lab is simply putting everyone's favorite thing into their game. Their character designs are presumably for some kind of Pixar charm, but it makes it hard for me to tell if all these characters with Japanese names are really Japanese. This is a small problem, the bigger problem for me is the portraiture of Kenna. The game uses Japanese Inari and Jizo statues and likenesses, as well as Balinese influences and mixes, presumably because they look cool, since they're not mentioned anywhere due to the lack of worldbuilding. When religious practices or ideas like karma are used as game mechanics, I always feel a little uncomfortable, completely unencumbered by any meaning. You might not care, but in real life, these things mean a lot to people, and from their resumes, Ember Lab is aware of it.
To me, Kena: Bridge of Spirits is very open-game syndrome — some ideas are right, but undercut by their execution. If it performs well – and given its pre-release frenzy, I expect it will – it'll be because we generally place more emphasis on AAA looks and mechanics than innovation attempts. I'm sure that with this foundation, Ember Lab has a great game, but it's not there yet.