Punch in the middle
OnePlus Z or OnePlus 8 Lite were previously only visible on rendered images. At the same time, real photos of the phone have appeared. The new hardware details also circulated on the Internet and revealed an interesting feature.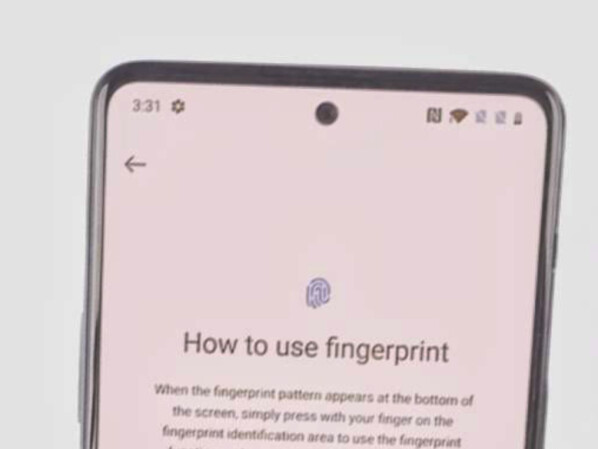 Although we have already seen OnePlus 8 and OnePlus 8 Pro, we still need smartphones without Lite. !!!! Because leaks that have appeared online indicate that OnePlus 8 Lite was released in July. Now it continues to provide new information.
This time, real live images of mid-range phones appeared, also known as OnePlusZ. The photo comes from the online blog True-Tech, which claims to be a "reliable promoter" You can see the entire front of the smartphone. In addition, functions that allow conclusions about the display technology can be identified.
OnePlus 8 Pro in the picture
Picture 1/8

OnePlus 8 Pro no longer has a pop-up camera, but instead houses the front camera in a hole punch.
[Source: Netzwelt]
Cheap model, display 90 Hz?

First, you can see the perforation of the selfie camera. Unlike the more expensive OnePlus model, it is located in the middle of the upper part of the display. In addition, you can see the settings of the fingerprint scanner at the bottom of the display. This means AMOLED display. However, the edges are not curved, and basically they also look thicker. Overall, the photo looks very similar to the silhouette in the teaser image above.
According to the latest rumors, the MediaTek Dimensity 1000L processor is installed in OnePlus Z. 8 GB of RAM and 128 GB of internal storage support this feature. The size of the display should be between 6.4 and 6.5 inches, and it is likely to provide a refresh rate of 90 Hz. By the way, Realme 6 recently launched a cheap model with a 90 Hz display in the European market.

However, there is no exact date for the release of OnePlus Z. In addition, the first trailer image and the live photos that have appeared are not officially confirmed yet. Therefore, healthy skepticism is undoubtedly appropriate. We may learn more about the new mid-range smartphone from OnePlus in July.