One of my partner Rubén's favorite video games that came out this year is Tony Hawk's Pro Skater 1+2. And it does not surprise me, being the update of two of our childhood games. In fact, in the iGamesNews top 2020 we place it in a more than worthy thirteenth place to be a remake.
However, in my case, I had not had a chance to play it, waiting for a more substantial sale to get the glove. The problem is that now Microsoft has put pressure on me by putting a Free Trial (of the full game, a la EA Play) on Xbox One, which I've played since Xbox Series S. And it's going great, of course.
This is how all demos should be today
When the official account of Tony Hawk's official video game announced on Twitter
With the arrival of a limited trial (until January 4, 2021), I was afraid that it was simply a reduced version, not the full game with a time restriction. In the end,
Although the demos of yesteryear are no longer seen so often
They are usually a useful option if there is no "free weekend".
To my surprise, the model that Activision has chosen with This test is similar to EA Play or Game Preview games on Xbox One. But in this case, yes, the test is limited to just 60 minutes. Enough time, in any case, to check the many benefits of this remake, being able to overcome a good part of its phases if we are not rusty, being a very classic arcade.
It helped me to verify that the grinds I still do better than the ollies, having spent years untrained, remembering perfectly, moreover, everything that had to be done in School II the Tony Hawk's Pro Skater 2, as it continues to be one of my favorite settings and the one to which I dedicated the most hours in its day. Except that now everything looks visually better than ever and with a stable 60 fps rate.
I also liked that the game allows us choose indistinctly which game to start
: he
remake
of
Tony Hawk's Pro Skater
or the
remake
of its sequel, being able to alternate between the two without problems, each with its independent progress. Not counting the
Huge possibilities from your skatepark publisher
.
Tony Hawk's Pro Skater 1 + 2, the desired remake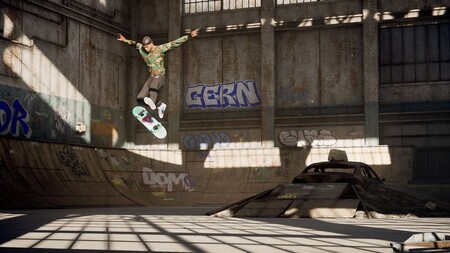 60 minutes go a long way, but it has also been 60 minutes in which time has flown by when I enjoy it like a dwarf, nothing to do with what I experienced with the apathetic Tony Hawk's Pro Skater HD, where Robomodo pulled automatic in an update that needed more pampering. This time it was Vicarious Visions (Crash Bandicoot N. Sane Trilogy) the study commissioned to (re) demonstrate how a classic of yesteryear is brought back to the fore.
Having played the saga since its inception on PlayStation, with some installments that I could also enjoy on Dreamcast or Xbox, I was surprised, on the other hand, discover how little he remembered some of the tracks from the first Tony Hawk's Pro Skater, like your school. In addition, the quality jump is much more noticeable, being one of the great forgotten because of the sequel when it comes to revisiting its most iconic tracks. That is why now I want it more strongly.
There are more reasons, of course. There were already them at the time when it was announced that they would be all original skaters, just like their soundtrackBut he didn't feel that urgent need. It is now evident that the demo has served its purpose perfectlyI even liked the addition of challenges of all kinds to reward us with money that we can later use to customize our skaters with things to buy from their store.
I didn't know what I wanted for the Magi until I played Tony Hawk's Pro Skater 1 + 2. Because it is clear that I do not want to wait too long to continue with my game, that I had a lot to unlock and I did not have time to lose myself by its complete editor. With that its useful life is infinite … A dream.