Resident Evil 8
Capcom may be developing Resident Evil 8 and may once again give you the survival horror on your PC and game console. Maybe this version will also be released on PS5 and Xbox Series X. Here you will find all important news and rumors about the release and trailer.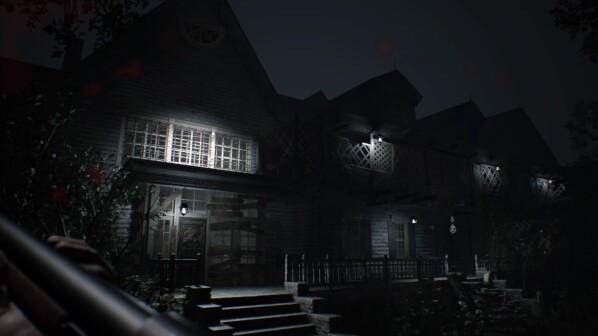 After recreating Resident Evil 2 popular with fans and the media, Capcom also provides you with a new version of Resident Evil3. But fans may also want to know when the next part of the main series will reappear: of course, we are talking about Resident Evil 8.
The initial "Project Resistance" rumors made fans want Capcom to announce Resident Evil 8. However, it turns out that the project is a multiplayer mode and will be delivered in April 2020 with the remake of Resident Evil 3. Resident Evil 8 has not yet been announced.
But in early 2020, there are new rumors that are even confusing. Resident Evil Blog Biohazard Declassified received an anonymous email with various claims about the Resident Evil 8 scene. Leaker Dusk Golem wrote without specifying a specific source, the game has been under development since 2016 and then rejected the concept in 2019. An insider subsequently informed the Biohazard Declassification that the leaker's claims were wrong.
As you can see, the information is still very weak, but we don't want to keep rumors about Resident Evil 8:
Rumors about scenes, characters, and zombies

Ethan returns as a playable character
Resident Evil 8 goes through beta phase in 2019
Title will not be called Resident Evil 8
First person perspective, such as Resident Evil 7
The game starts in the village and then takes you to the castle
Country game world, snowy, mountainous, maybe Europe
No more zombies, zombies are back
Female shadow beings chasing you
Wolf creature
Chris Redfield Appears
Gameradar reports that after the seventh movie was released, producer Jun Takeuchi talked about the successor, suggesting that it was very different from Resident Evil 7. In light of the above rumors, the upcoming games are likely to play roles and even game views.
Resident Evil 8: Are PS5 and Xbox Series X released?

If Capcom is indeed developing Resident Evil 8, considering the gap between previous versions, it can be expected to be released in 2022. Resident Evil 6 was released in 2012, and Resident Evil 7 was released in 2017. If Capcom spends another five years, the new PS5 and Xbox Series X consoles have already been released. Therefore, these platforms can be published.
Link to article