An intimate, heartfelt tale of what matters, with a few bumps in the road.
Do you keep a diary? I used to. At first I poured all my childlike thoughts into a citrus-scented page, then my teenage dreams and disasters settled into a navy diary with gold trim and flimsy locks. A few years later, I started blogging and learned the hard way not to post every waking thought and anger on the internet.
My diary is a confidante. Sometimes, the therapist. But for every other tangent and running sentence—some things never change, I guess—it's hard to imagine them holding anyone's interest for years to come. It was not, and never will be, an anthropological artifact designed to house the sights, sounds, and soul of a dying civilization.
Still, that's what Estelle set out to create. Unsettled by an ominous dream, her people prepare for the changing seasons, a poetic phrase that signals the end of the world; well, the end of the world, as these people know it, anyway. But while Caro's fine folk are high above, far from the turmoil below, Estelle wants to do more than just sit back and accept the end of the season. Instead, she wants to archive the current season in order to inform and educate those people in the upcoming season.
Seasons: A Letter to the Future begins, a tender, melancholy adventure as Estelle leaves Carlo to explore the world below, drowning in sights, sounds and sensations she's never experienced before her senses. Armed with a Polaroid, Estelle snapped anything she thought worth noting—you're the judge of what's funny and what's not—and jotted it down in her diary. The same goes for sound clips; with the help of a microphone and recorder, she can record compelling soundscapes and magically embed them in her notes. She is also a skilled artist, able to paint monochrome reproductions of many of the stunning vistas she encounters.
Without knowing exactly what happened at the end of a season, it's up to you to decide what happens in your journal centuries into the future that might be of interest to scientists. Will there be birds at the end of the world? I don't know; maybe we should include a little bird song, just in case? What about rain? The sweet sound of chirping monkeys? The soft hum of the wind blowing bamboo and these enchanting wind chimes? You won't be able to archive it all – although there will be "special" pages for some events and finds, you'll usually only have one double sheet to record all your memorabilia, and that's it. This means you, too, can play the role of curator.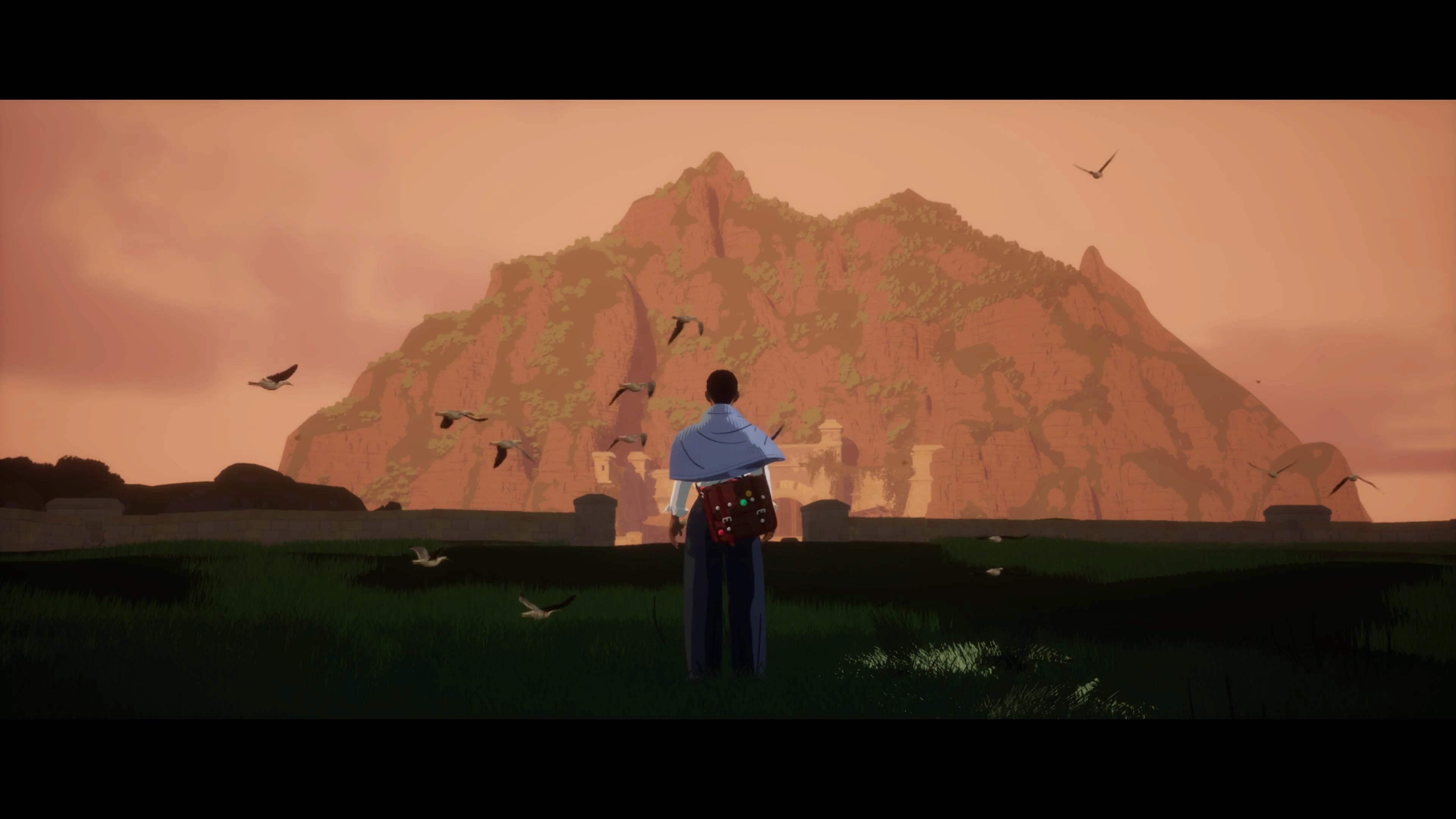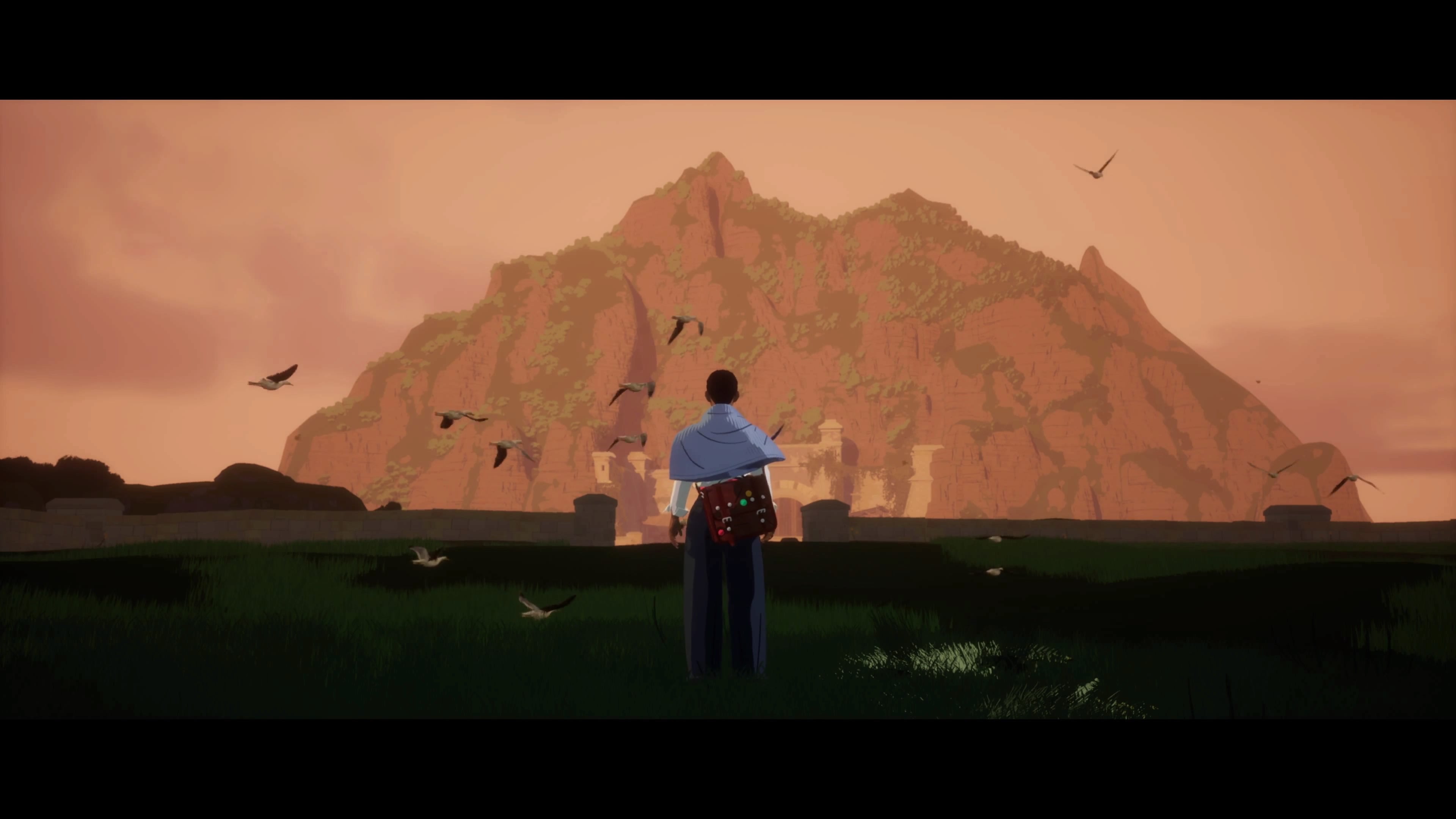 Maybe it's the orange-flavored pages of my youth, but the journal feature fascinates me, especially as you unlock additional statements and stickers to decorate your journal. I like to evaluate my collection, adding and discarding my selections carefully, precisely what I think is the most important thing to keep. I'm not much of a fan of wrangling in multiplayer features, but it would be great to sneak a peek at other players' journals at some point; though we might share some snaps and doodles, I imagine each page will make a difference Different, unique to the individual who curated it.
As a surprisingly linear adventure, it's hard to talk about Estelle's journey without revealing some important information, and since her story can basically be as long or as short as you want – you can finish it in a few hours, Or savoring each new environment for a few days and scouring every inch of it–I imagine there might be some people or places you might miss entirely and finish the game without knowing they exist. Even playing quietly (I played ten hours), I seem to have skipped some key memorabilia. And that's not for lack of trying; the lush world of Seasons is full of secrets, good and bad, and I couldn't resist the call to unravel them all, trying to confuse people with curious spirituality and strange singing flora while I did so .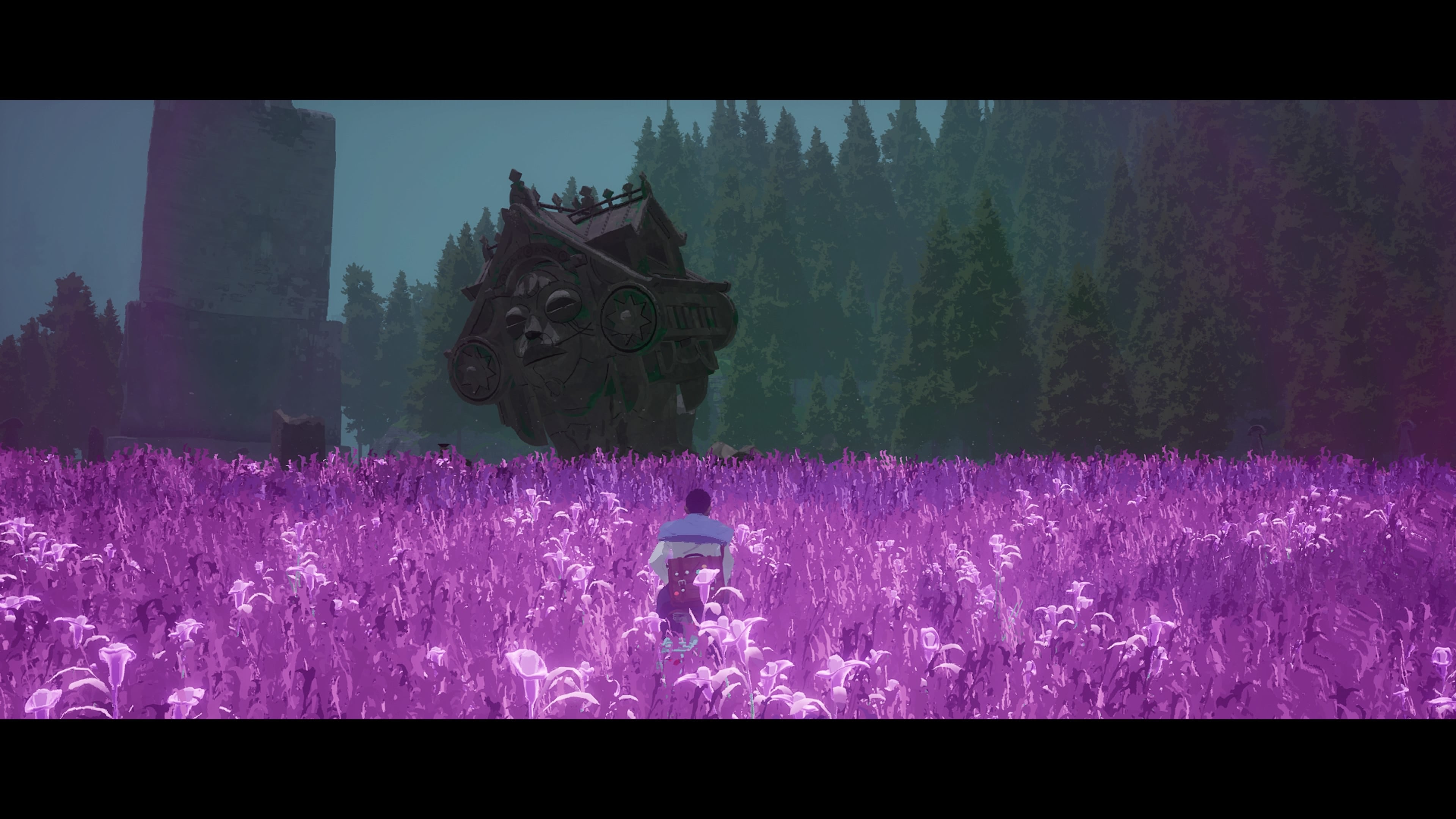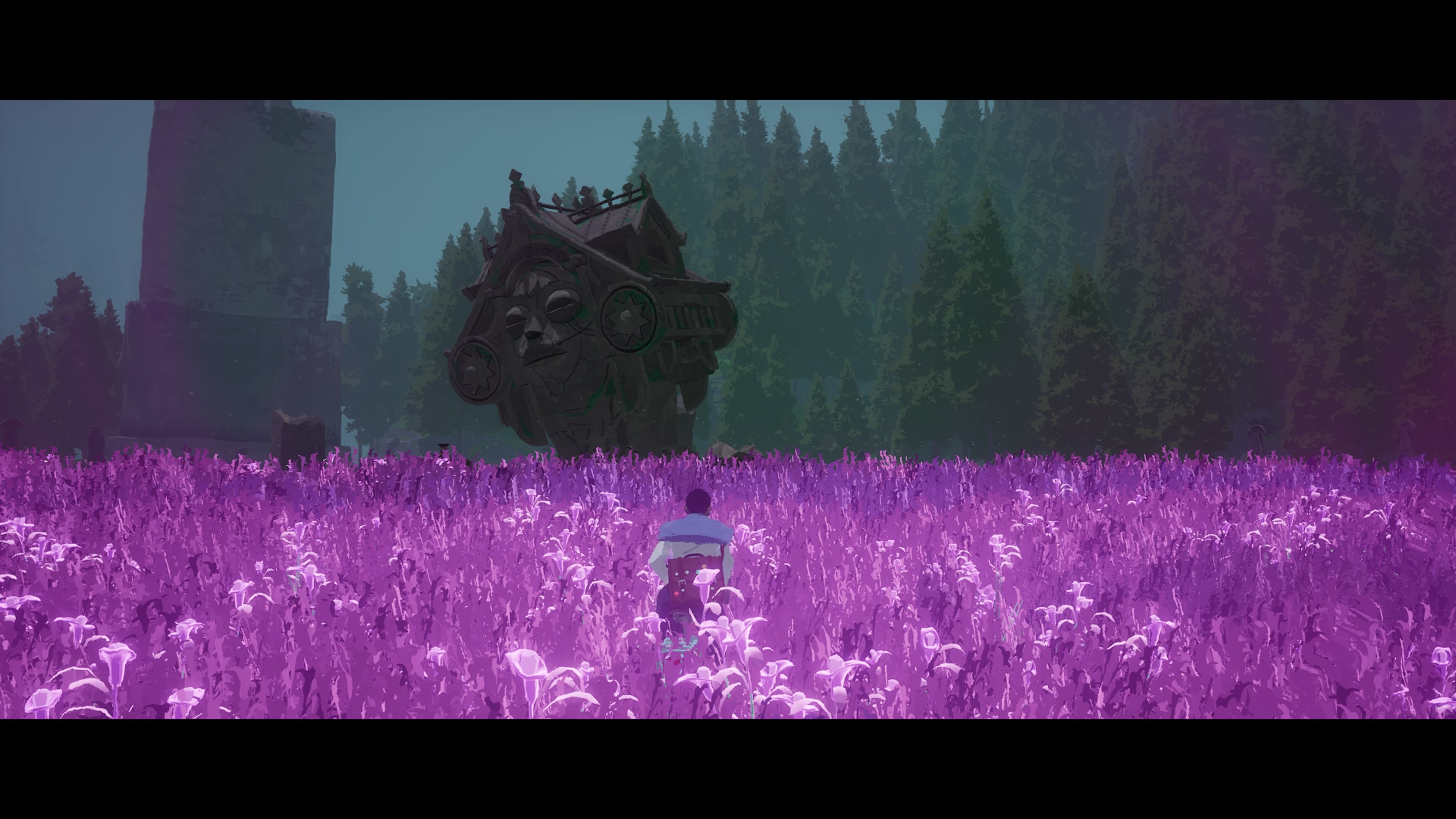 You'll cycle through alien landscapes, with the wind whistling in your ears as you immerse yourself in the world. Bike mechanics rarely feel fluid, though. Even with adaptive triggers and haptic feedback, riding the bike can feel cumbersome, and the Estelle can stop the bike completely on the track just by brushing a pebble, making lateral bumps a frustrating affair — especially when you're in a hurry.
I also had some trouble with the assets, as for the second half of the game, Estelle's sketches were blocky and blurry, as if they hadn't loaded properly. The same goes for the maps, including world maps and sketch copies; none of them were legible as I walked through half the region.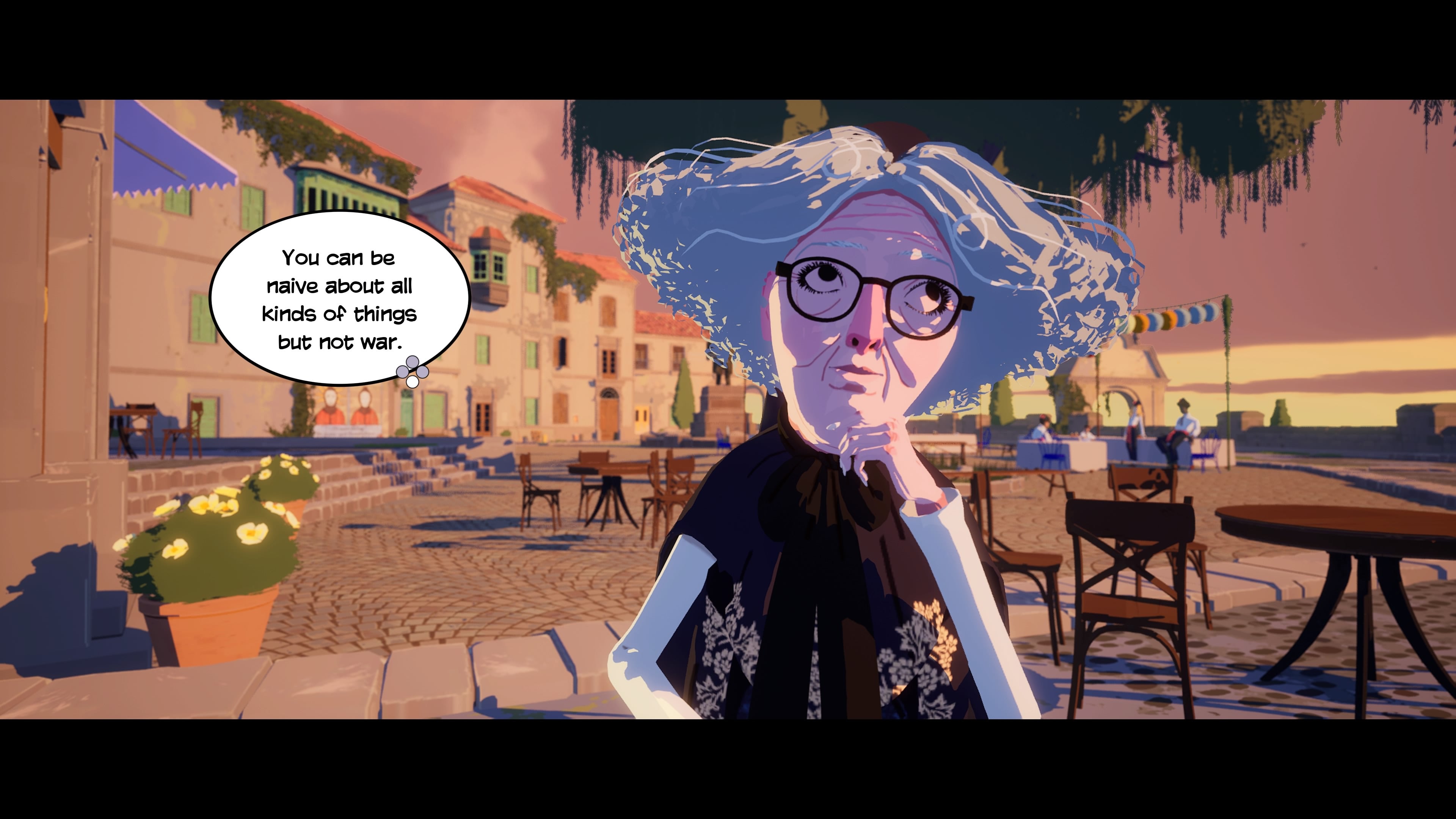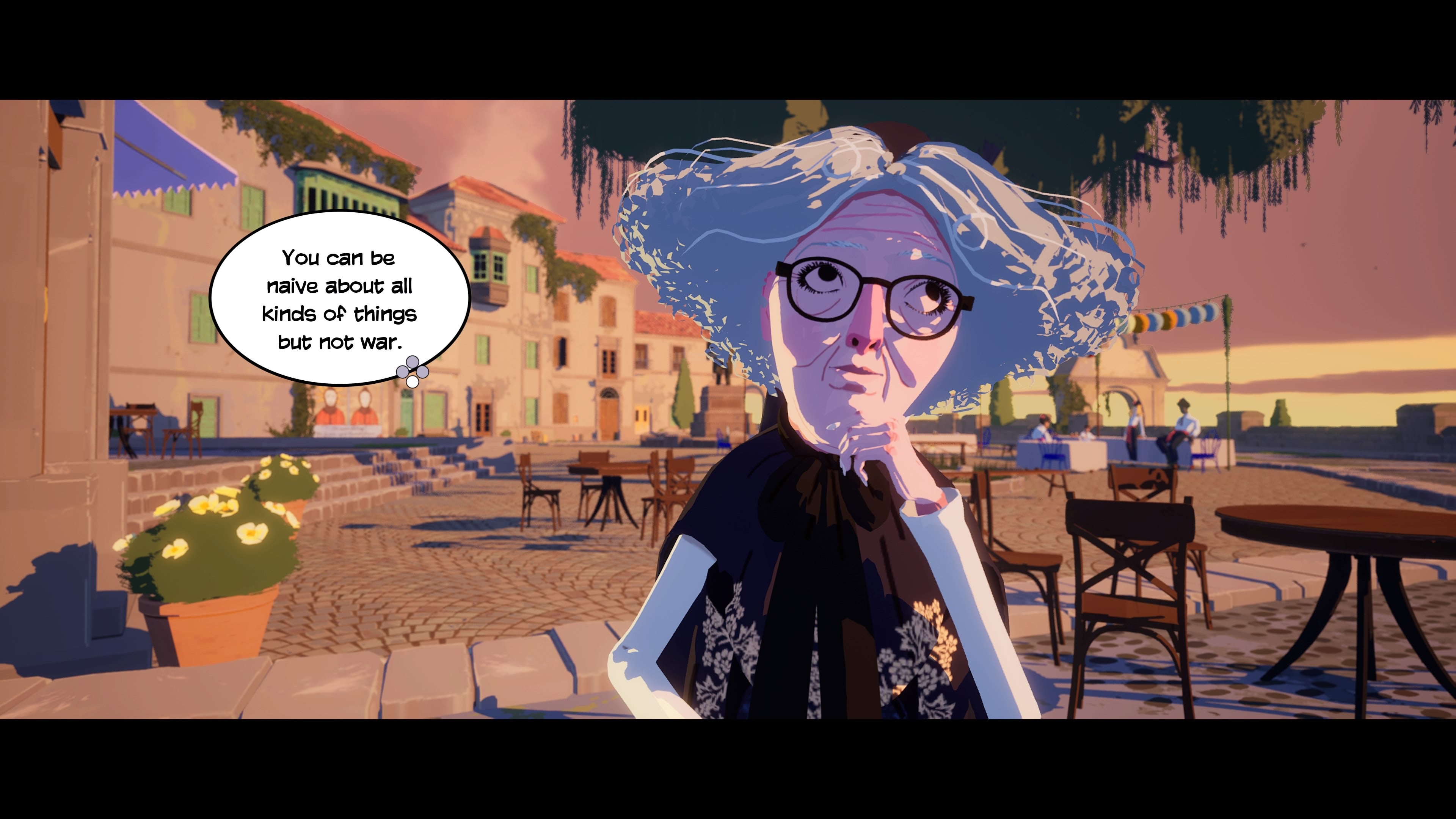 I also ended with as many problems as I started, but I don't blame the developer Scavengers for that. Estelle's world falls apart with each person you meet and each new place you explore, and as the curator of your own adventure, you are ultimately responsible for what you gain from the experience. There will be choices; some will feel irrelevant and others will not. Sadly, despite what appears to be multiple endings, there's no replaying possible unless you're willing to clear the original save file and start entirely from scratch. Some things, after hours of painstaking journal management, I'm not.
Still, these are minor annoyances in an enjoyable adventure, not only an important journey of recording and archiving, but also of self-discovery. I enjoyed getting to know Estelle and her new friends slowly, even though there were still plenty of questions lingering as the credits rolled.
Not only will you learn what's important to Estelle, the people of this season, and those before them, but you'll also learn what's important to you during your season. Every day of being you has brought you to this place; every choice, every decision, every bereavement, every mistake. Which memories do you fight to keep when all that's left is you, a diary, and a few random keepsakes?

To view this content, please enable targeting cookies.