This will be dramatic!
Season 10 of The Walking Dead is not over yet. We are still waiting for the final. But this time it may become particularly bloody. Two characters may be killed. If you have not survived episode 16, please read here.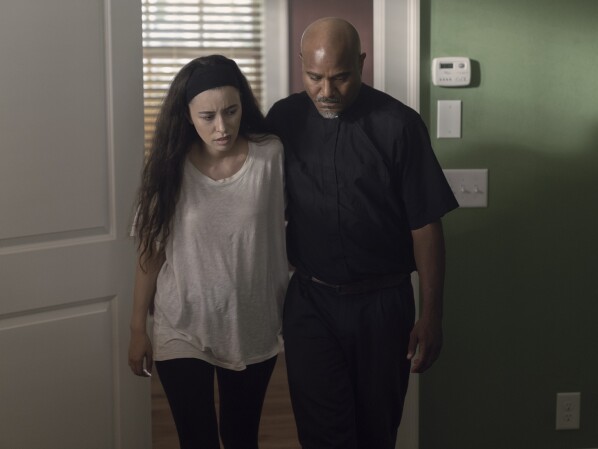 The ending of Season 10 of The Walking Dead is still awaiting. Due to corona discharge measures, episode 16 could not be completed in time. So far, one can only speculate about the "certain doom" incident, but one of the executive producers Denise Huth (Denise Huth) revealed some details on the TWD talk show Talking Dead. Therefore, the ending "may not be all" role will continue to exist.
Episode 15 ended with suspense: the inhabitants of Alexandria, Hilltop and Oceanside were trapped in a hospital, hiding in Beta and his zombie army. However, there is a plan that has not yet informed the audience. To this end, Daryl, Carol, Kelly, Luke and other survivors put on blood-stained ponchos and mingled with the undead.
TWD characters always face difficulties, but zombie encirclement will also challenge them.
"After the attack on Hilltop, the survivors gathered at a meeting point where a lot of things happened, and after a while, they have made plans. You will definitely feel that they are preparing for the attack. But how can they be resolved Huge herd problem? Beta is just a person, a person. But these thousands of stray dogs are another matter. Many people were killed in the fire at Hilltop, but he still saw it like in the previous episode, He keeps collecting more. "
TWD Executive Producer Denise Huth
The following headlines suggest comic evil

The title of the episode is "A certain doom"Comicleser was also taken aback. A main character died in the TWD comic book of the same name. If you do n't want to be spoiled, you should not continue reading.
The Beta crowd threatened to eliminate Alexander in the comics. Rick dispatches Andrea, Michonne, Eugene, Siddiq, Jesus, Magna, Yumiko, Heath With Dwight, drive the zombie towards the sea. When Eugene fell in this career, only Andrea could save him. However, an undead bit her on the neck. They return to Alexandria, and Andrea can talk to Rick again and die.
Andrea and Rick are no longer part of the series universe. However, we believe that Rosita will get the death of Andrea's comics. Season 10 focuses on the story of the unrequited love between Eugene and Rosita, which may cause a tragic final scene between the two.
In addition, to date, Rosita has been spared by Whisperers, although she was beheaded and pierced with manga together with Ezekiel. Actress Christian Serratos (Christian Serratos) also plays a leading role in the Netflix series "Selena: Series". There are many signs that we will not see Rosita again after the final.
In addition, his father Gabriel's cards were bad. In the comics, he fell from the tower while the Beta army was attacking and was trapped with a foot on the ladder. Beta cut it open and swallowed its intestines. Evil suggested that the trailer should focus on the clergy.
8 items
If you like the Walking Dead, you also like …
the best choice

This page was created using data from Amazon, Netflix, Sky Online, iTunes, Movie Database, Fanart.tv, Warner Home Entertainment, Sony Home Entertainment, or the respective studios and / or distributors. If there are errors or problems, please use the contact form.