Like every week, the Epic Games Store is giving us one or more free PC games. And this week it's a fantasy-focused trio.
You know the song by force: New week, new free games on the Epic Games Store. And for the weekly giveaway, the makers of Fortnite aren't going overboard and are offering three titles at once.
The three free games of the week in the Epic Games Store
It's time for the weekly Epic Games Store giveaways. The publisher's store today offers a new selection of free PC games to collect for life. From June 30 to July 7 at 5 p.m., no fewer than three dark fantasy-themed titles will be available to purchase for free.
Geneforge 1 – Mutagen : Remaster of the cult game set in a unique fantasy world. An open-ended adventure where players embody a Shaper, a wizard who can create life. In this RPG you have to fight on the battlefield thanks to an army of mutant monsters and use cunning to achieve your goals.
Hood Outlaws & Legends: Multiplayer game in which participants compete in PvPvE raids. The goal, plunder treasures in heavily guarded fortresses by infiltrating the premises or shedding blood. A title that received a mixed reception when it was released, but continues to be updated.
Iratus Lord of the Dead : This free EGS game presents itself as a turn-based tactical roguelike role-playing game in a dark fantasy universe. Players must lead an army of the undead to help a necromancer reach the surface world and bring the Mortal Realms to rest, just that!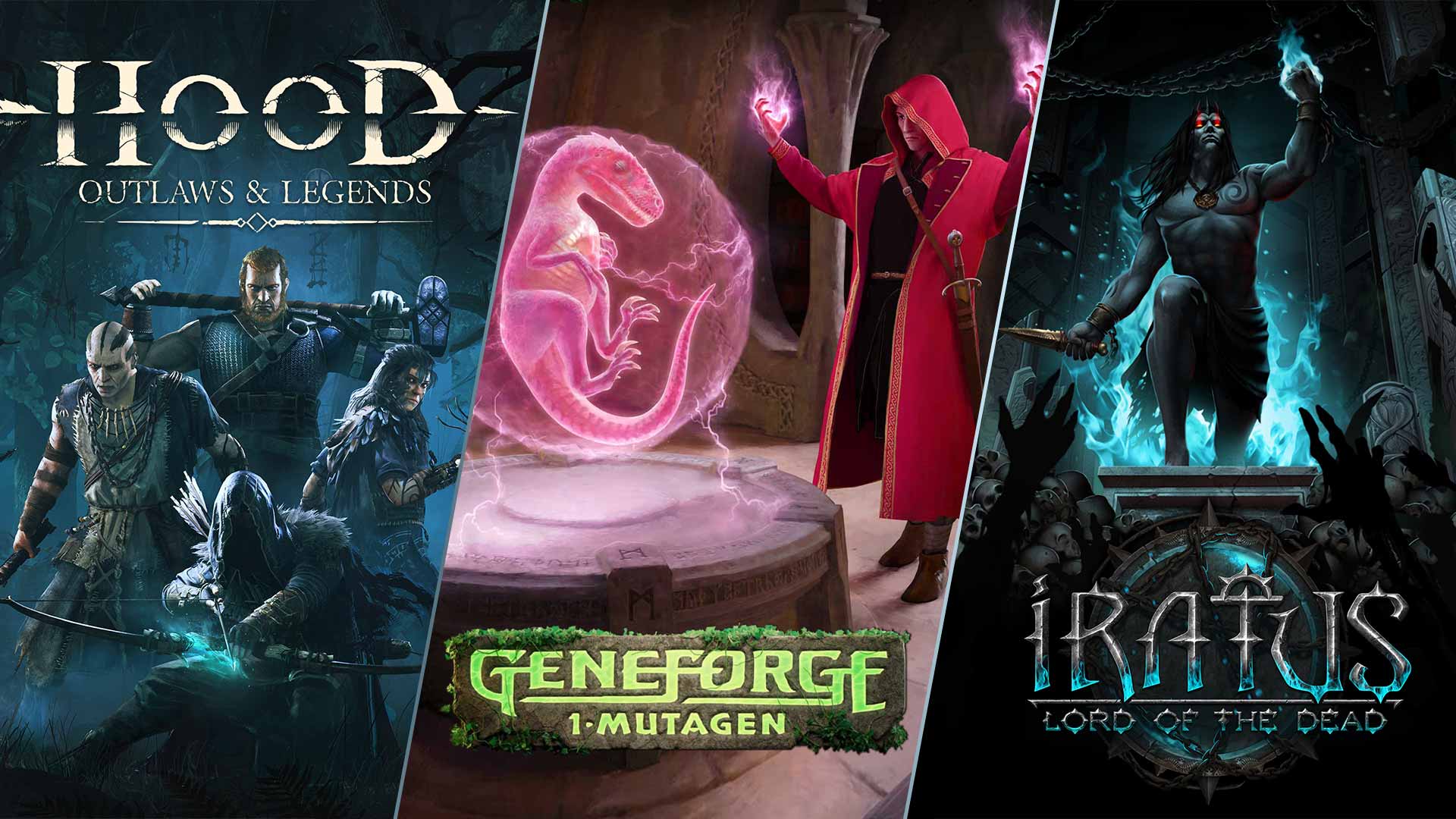 The program for next week
What program for next week? From July 7th to July 14th you can get your hands on two new free games on the Epic Games Store. On the menu is the gory and violent FPS Killing Floor 2, which still has its small community. The track was pretty well received when it was first released in 2016.
He is accompanied by Ancient Enemy. A strategic deck building RPG where the action takes place in a world on the brink of chaos. Players restore order by pulverizing twisted enemies with spells and abilities, and solving intricate puzzles.