With such fierce competition in the gaming world, the first few striking screenshots may have never been more important. Don't want to sound cynical, Chinese developers Pixpil sure know what they're doing on this front – I first saw Eastward in 2019 and it was immediately etched in my mind. A huge house, seemingly constructed entirely of driftwood, framed only by the purest azure sky. The house has a lot of details – the discoloration of the wood, the curved windows, the planks sticking out left and right. Of course, good visuals don't make for a good game, but this attention to detail taught me a lot about Eastward.
The story takes place between Sam, a little girl with white hair, and John, who looks a bit like a black Russian terrier—his face is completely hidden by bangs and the rest of him is taken up by beards. Without a word, John took Sam in after she popped up in the underground community of Portcroke Island. Despite their poverty, they enjoy life together until one day a ghost who looks like her inspires Sam to break Potcrock's ground rules and never surface. They were deported and put on a train that surfaced. It turns out that on the surface…mostly good? But a dangerous substance called miasma is an ever-present threat, which is why John and Sam must move on instead of settling in the first place they find.
This simple setup takes hours to unfold, as Pixpil absolutely makes sure to introduce you to John and Sam thoroughly before sending you off. The fight was an afterthought and a last resort, because who would walk around with a little girl who would want to be in constant danger? However, John has a handful of weapons handy when needed – you start with his trusty frying pan and a set of bombs, and get short-range shotguns and flamethrowers over the course of the first few chapters. It's a strange arsenal to help you through this friendly post-apocalyptic world, born out of a world that has retained some technologies and lost many others.
In action reminiscent of classic Zelda, you navigate John and Sam between parts of the map and solve some environmental puzzles to succeed, which also involves occasionally separating the two. If any of these hit an enemy, you'll lose a heart from a very generous health pool, which you can replenish with food that John cooks anywhere you can find a hob – after all, there's more than one frying pan use.
The puzzles are simple – I think they are too easy for most people because they are just right for me. Still, I absolutely have to admit the work they have to put in – the solution is hardly repeatable, so you never feel like you're doing the same thing ten times in a row, considering how few actions John and Sam really have, here The diversity is a real feat. Battles without bosses are also the same as the others, although these are easy too.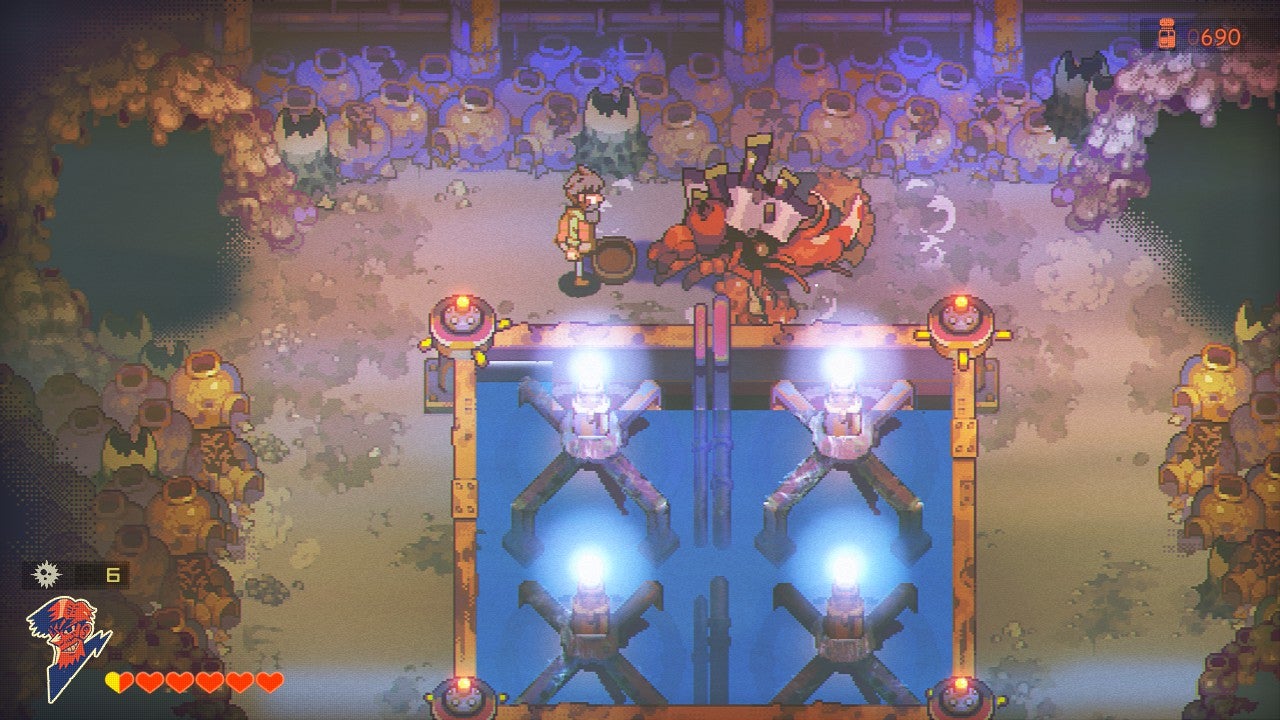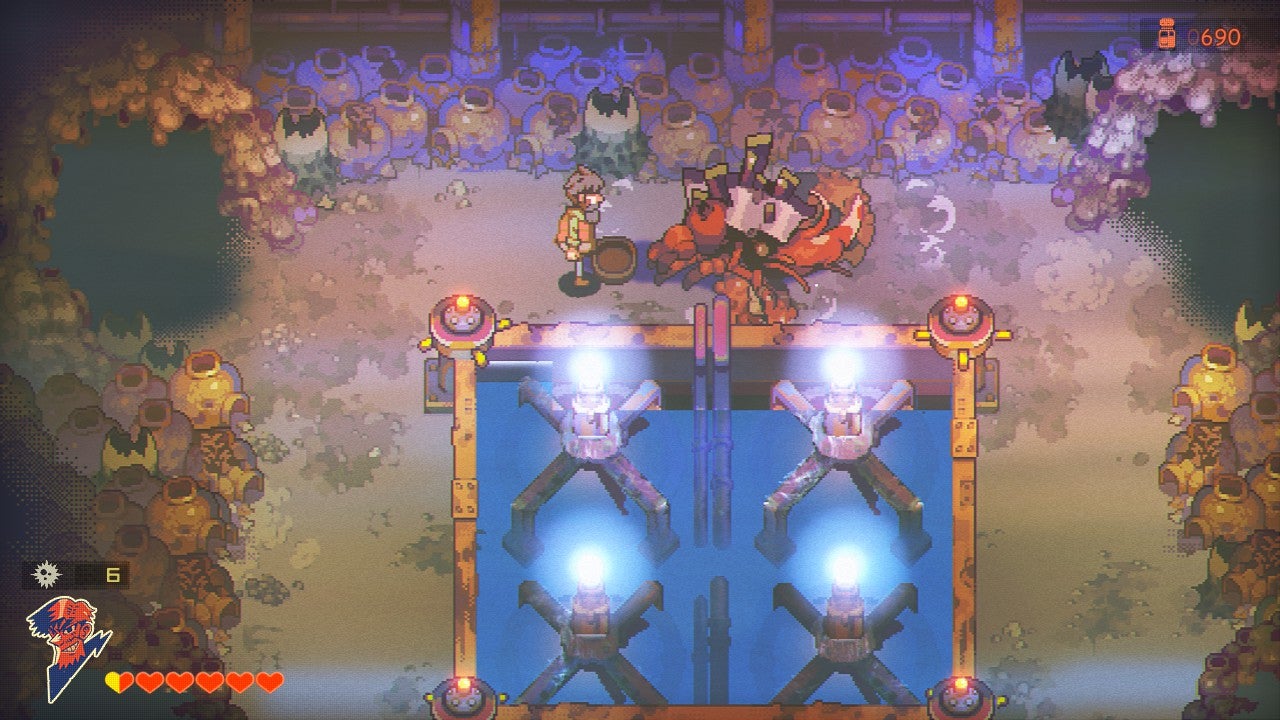 Overall, my only real problem with Eastward is the pacing. It's not about the battle, it's not about the journey – it's a story about a family who just wants to settle in their new home. As a result, most of its 35+ hours of operation happens in town, and John helps by running a lot of errands. Here, you do a lot of backtracking, and I find myself eager to get back into action.
But pace it slowly, and you'll find that heading east is an incredibly rewarding life story. Each fresh location introduces you to new, unforgettable characters, and each town is packed with people full of personality even with few lines. You know a lot about Eastward's community and how it works, and every conversation is very well written, also thanks to some really good localization.
From the first minute, there was absolutely nothing I could do about Sam, not only thanks to the writing, but also to the excellent character sprite animation. She is so cute! She just randomly volunteered a long-suffering John to do various jobs and then said enough about the two of them. Her walking animations include her mouth opening and closing, as if she really never stops talking. I know very few games that are really suitable for little kids, and Eastward instantly became one of the best.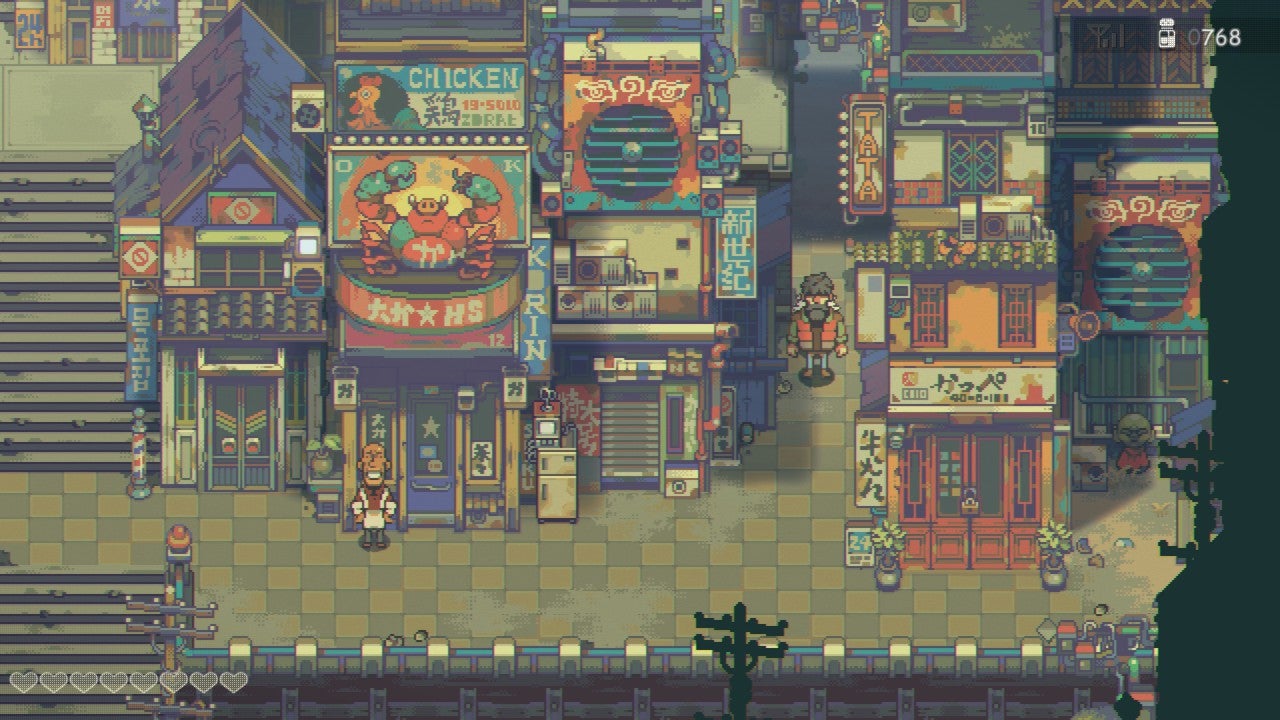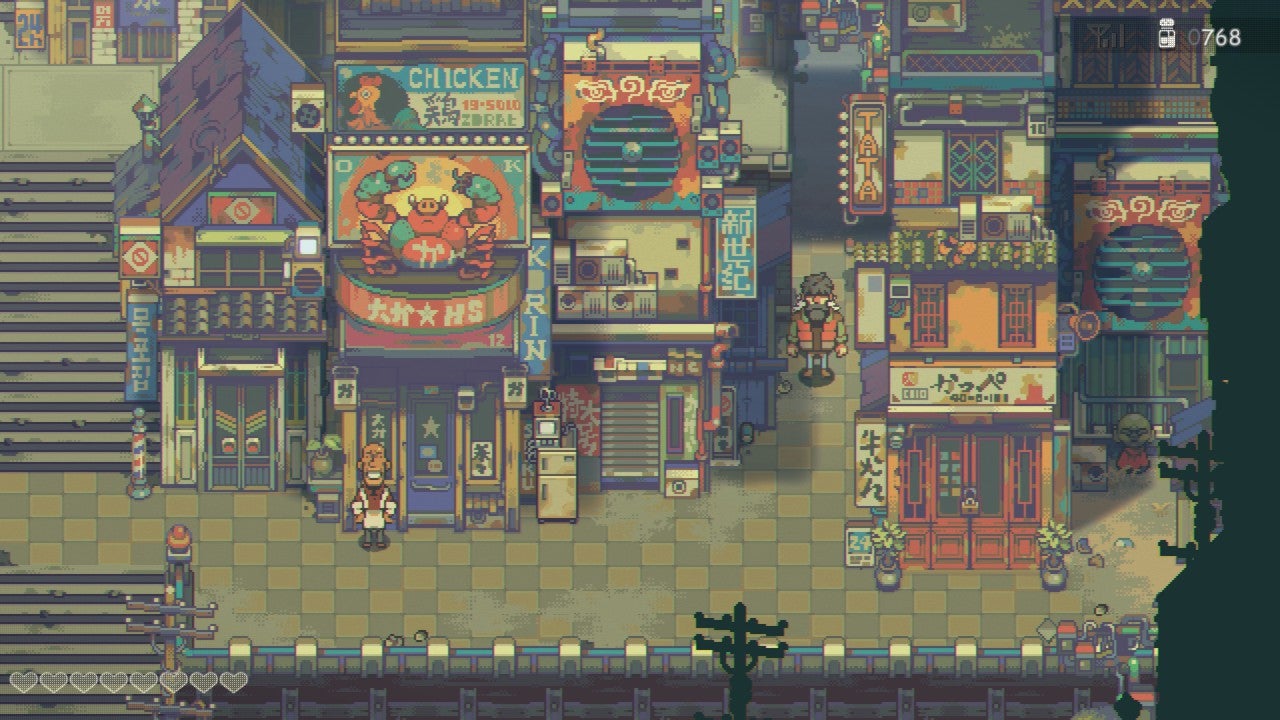 Eastward is a game that loves games – especially Japanese classics like The Legend of Zelda, early Dragon Quest games and Final Fantasy, etc., but also from the wider Asian diaspora many other cultural aspects, with some spice of their own. At Potcrock Isle, you'll meet a character modeled after Studio Ghibli founder Hayao Miyazaki – whose animations include lighting himself a cigarette and doing Radio gymnastics. Pixpil even added a second game to its own game, a JRPG called Earth Born (wink, wink!)
Eastward is never a replica, it's usually an homage, something that extends into a twist, I won't spoil it here – although I will say that a post-apocalyptic setting is more than just a facade, mind this The story does take place in some dark places. The rhythm to get there can be a little off, but there's a lot to recommend beyond that. I came for the beautiful visuals, I stayed for the kind of good, warm games that aren't made by a lot of developers anymore.