The news caught us by surprise: Konami changes the name of Pro Evolution Soccer by eFootball ahead of the new football season. And not only that, but radically changing its policy by offering it as play free-to-play.
Although it is not the first time that the Japanese giant offers a free version of its well-known football franchise, it does clash with respect to what it will offer against its rival, by being much lame from the beginning with respect to FIFA 22 and depend on Later DLCs (Master League, for example, or matches offline, what's worse!) so that the duel is fair. But the picture looks bad. It already sounds like defeat.
EA and Konami need a boost as a rival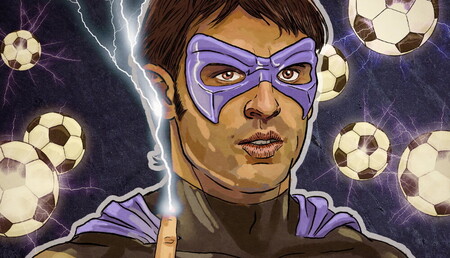 The worst thing about not having competition is that you end up relaxing without coming up with fresh ideas. And this for a soccer game is terrible, because year after year the news is usually very poor or with moves that seem to go desperate, like the Heroes of FUT of the EA Sports title. If with Morientes as "superhero"
, among other figures such as Mario Gómez or Diego Milito.
In my case I have never hidden my laziness that PES and FIFA have been producing me for the past decade, without the spark of yesteryear. The same thing happens every year: I try both proposals and they still don't win me over. And much less if I enter to value the business of the cards in FIFA, sharing the opinion of my colleague Javier Lacort in his article for Engadget. I prefer the stickers of all my life …
But going back to eternal duel between FIFA and Pro Evolution Soccer, it is very sad to think that they are close to two decades playing that match exclusively, without any other rival. As the Super League of tolili

Florentino Pérez, in short. And this is terrible for a sport that is assumed to be "king". Although it is not that it is a dynamic alien to football, because with basketball 2K Sports has reigned alone with its NBA 2K while in other sports the panorama is more bleak if possible. Or does no one remember that we have been since 2011 without a new Virtua Tennis on desktop systems? How much the subject has changed …
The nineties were the time of glory for football, both because it was the birth of FIFA International Soccer on Mega Drive in 1993 and Winning Eleven (International Superstar Soccer Pro in the West) three years later, as well as the innumerable proposals that emerged among those who opted for a more arcade touch to those who flirted with the more realistic part of the game, without forgetting all those managers like PC Soccer
, of course. But they were another league.
Leaving aside current titles like Football Manager or those that come out from time to time with an arcade spirit in the vein of the mythical Sensible Soccer, there is nothing remotely similar to FIFA or PES today in terms of possibilities.
Because the indies bet only on the arcade …
The only "rivals" that are coming out are from much more modest nature, without complications. With the minimum possible to play quickly and that the matches are fast, it is quite easy to find the seams with goals that never fail. With Super Soccer Blast, which seemed attractive to me at first, was quite bloody, because I found a trick to always score … direct serve!
Even companies as big as SEGA or Nintendo don't resist that more carefree spirit when they have the slightest opportunity, since the days of Mario Strikers. In fact, the last representations of football have taken place exclusively within the Olympics, such as Mario and Sonic at the Tokyo 2020 Olympic Games (Nintendo) and the most recent Tokyo 2020 Olympic Games – The Official Video Game (SEGA), taking a disappointment in the latter at expect something minimally similar to the classic Virtua Strikers adapted to the times, without having to deny his stage in recreational activities.
It does not seem that SEGA is about to enter the dispute against PES and FIFA, despite having worthy representatives between Saturn and Dreamcast through SEGA Worldwide Soccer. After all, the hedgehog company does very well with Football Manager at present and is a safe value. And if we had to think of another weighty company to enter the fray it would be 2K Games, the most demanded by users. However, he never got into that mess.
Ubisoft got scalded with Pure Football in 2010, for instance. It does not matter if an elite athlete is used as a claim, as happened with Steven Gerrard for the French company, that if the game does not meet the standards it ends up being relegated to oblivion. How many remember there was a David Beckham Soccer 20 years ago for the first PlayStation? Even Victoria forgot.
Looking to the past there was only one saga that did not do anything bad as replica to FIFA and Pro Evolution Soccer within the same terrain: that This is Football of the Team Soho studio, ultimately the same The Getaway on PS2. Unfortunately, it seems unlikely that something like this will happen again, despite the fact that recently, in another field, SEGA had another competitor of its manager with the peculiar name of We Are Football a cargo de THQ Nordic.