iSpot.TV He has recently shared an interesting report on spending on videogame advertisements in the United States during this 2019.
In the shared document, we can see that Nintendo was the third video game company
that more money invested in television ads in the United States this year. You can check it in the graph: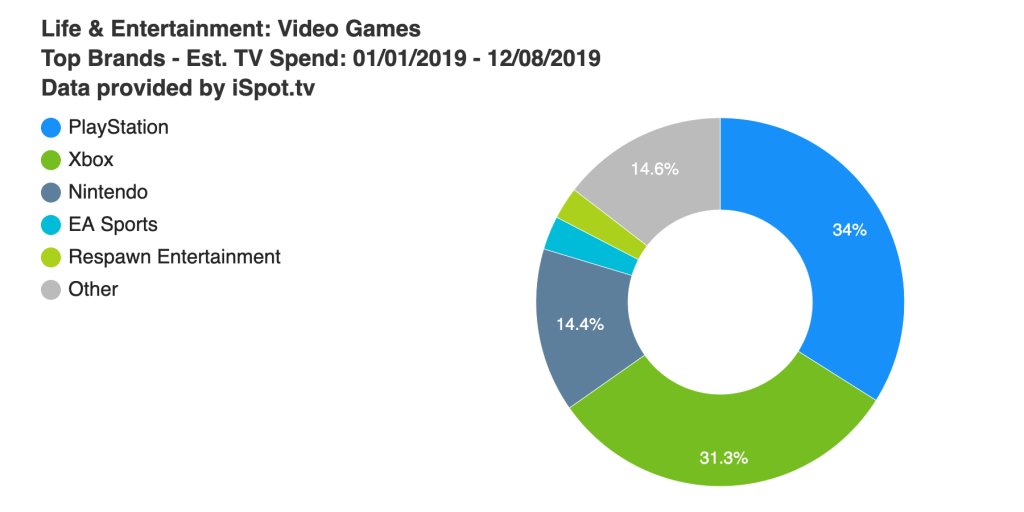 We have also been able to meet this other data
:
Nintendo spent approximately $ 46 million on television commercials, which generated 3,070 million impressions
In comparison, Microsoft spent $ 100 million on Xbox ads, which generated 4.8 billion impressions
We must remember that Nintendo Switch It has been the best selling console of the year in the United States, so it seems that advertising spending has been enough for Nintendo despite not topping this list.
What do you think of this information?