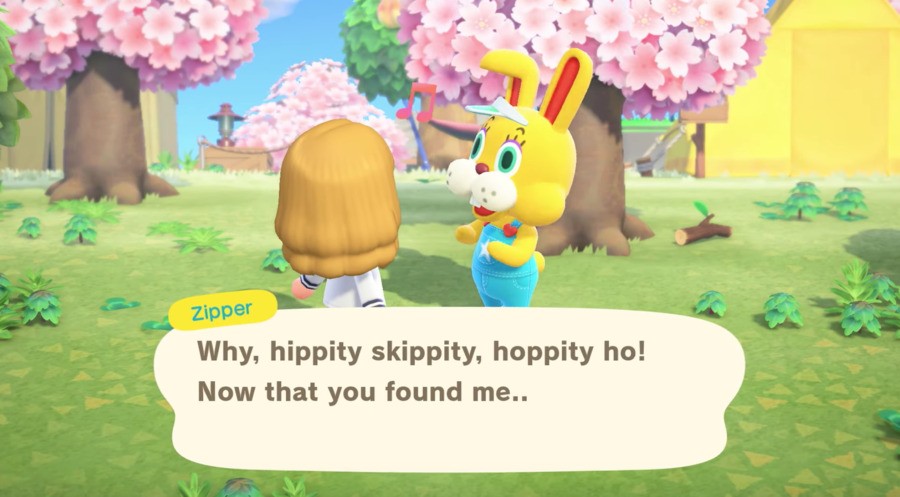 With Crossing the Animals: New Horizons& # 39; Bunny Day event now that you are fully cast, it is hard not to notice that there is a new elephant – or rabbit – in the room. Yes, Zipper has been traveling around the island for everyone for the past day or so, and he's incredibly enthusiastic, well … All right.
As you'll know if you've been kicking him in the past few days, Zipper is always smiling, always smiling, and always coming out with fun rhymes. Her happiness is off the charts, especially when considering other islanders there can be such troublesome problems.
But, as it turns out, it's all a show. When you think about it, Zipper has a job to do, and that job sells the idea of ​​how easy it can be to hunt eggs. Like so many of us who are busy at work all the time, it actually looks like he would like to do something else – check what happens when you leave the line of sight, allow him to calm down and express how he really feels.
Now play the video again, and tell us you're not sympathetic to him, you should bend like every day to try to keep others happy. The poor thing looks tired as heck, and the Nintendo gods need to cut him down. Give her a break, you monsters.
If you want to get the most out of Bunny Day and make sure you collect all you can, be sure consult our guide to the event here. And give Zipper a friendly wave when you see him, right?
---
Further reading: