As you well know, Super Mario 3D All-Stars It goes on sale next September 18. However, it seems that a recent listing could be pointing to a somewhat different release perhaps for later.
And is that the Swedish website Webhallen has listed what appears to be a pack for Nintendo Switch + Super Mario 3D All-Stars. In the product file, no details are mentioned or any image is shown to give us an idea of ​​what this pack would be like.
It may just be an edition that prepares the store to launch the console together with the game, although it could also be an official Nintendo pack
with the game and the console in the same box. We will have to be attentive to more details.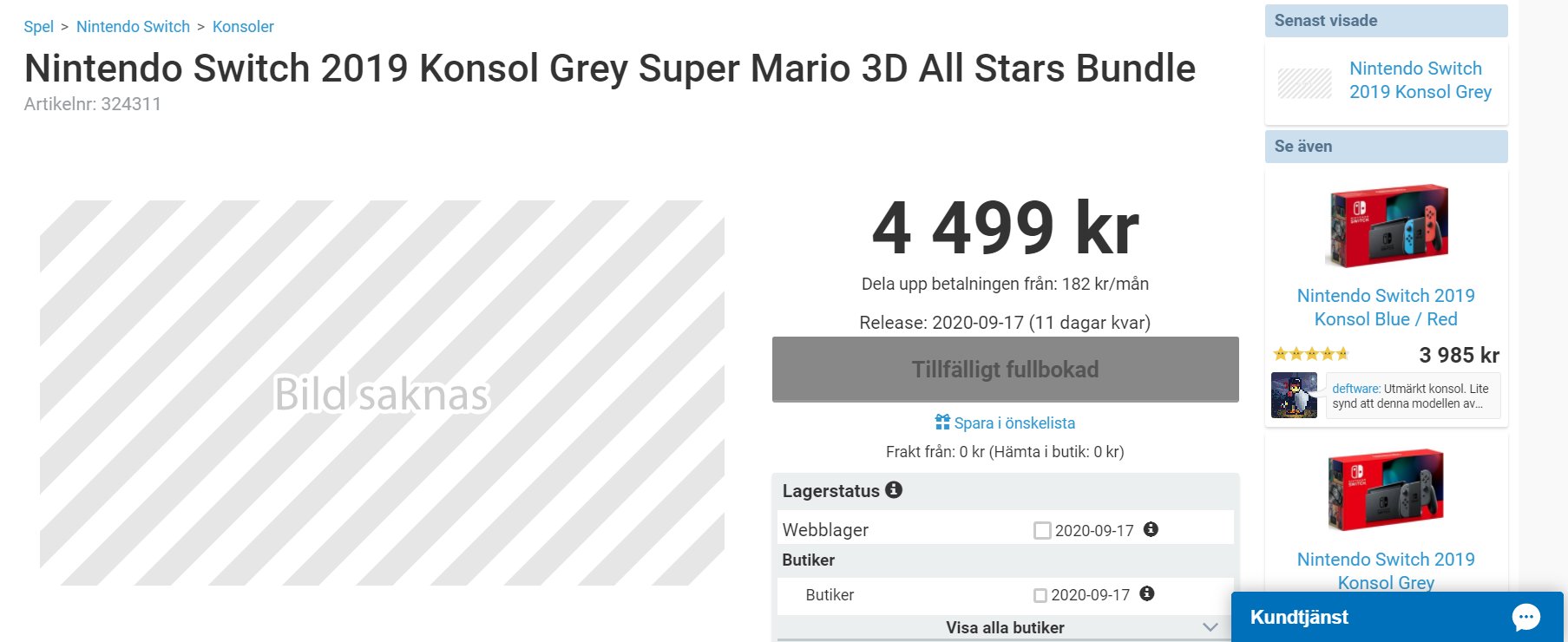 Meanwhile, what do you think? Do you think that a pack of Super Mario 3D All-Stars for Nintendo Switch would be successful this Christmas?