As you will already know a few days ago, along with the details of the arrival of Kazuya as DLC of Super Smash Bros. Ultimate, Nintendo also announced a new presentation where various content was shown in detail. One of them was the confirmation of new outfits for Mii fighters. At the presentation, we learned that more costumes would be arriving for the game as paid content. They can already be obtained by 0,80$ each, as well as other outfits previously released for the fighting title. Is about Lloyd
(Swordsman) from Tales of Symphonia,
Dragonborn
(Swordsman) by The Elder Scrolls,
Dante
(Swordsman) from Devil May Cry, and
Shantae
(Karateka).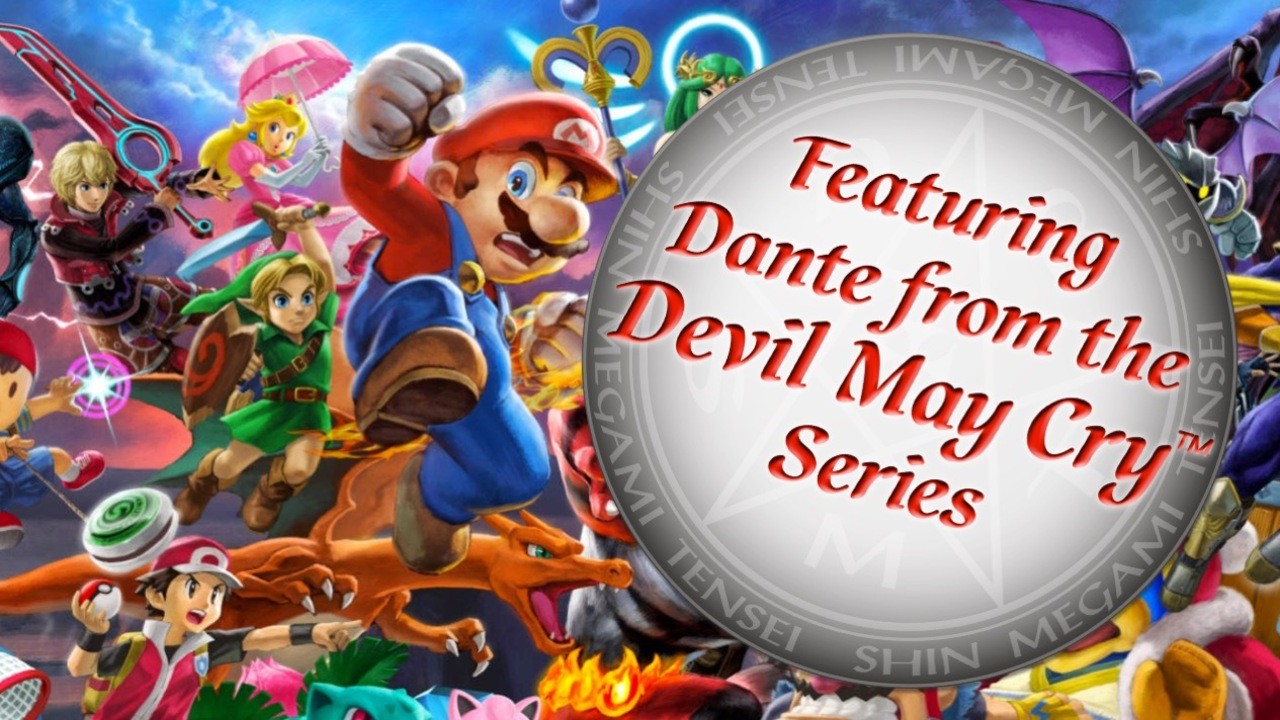 Well, today we will focus on Dante And it is that despite the fact that many fans were disappointed to see that this character has not been included in the list of main fighters, Nintendo has joked about it referring to the meme from a game featuring Dante's presence on social media. You can see it in the following tweet:
New #SmashBrosUltimate Mii Fighter costumes are out now!

– Lloyd (Swordfighter)
– Dragonborn (Swordfighter)
– Shantae (Brawler) + Burning Town music track

Also featuring:

– Dante (Swordfighter) pic.twitter.com/bfE2wJiyoi

— Nintendo of Europe (@NintendoEurope) June 30, 2021
For those who do not know him, "Featuring Dante from the Devil May Cry Series" has achieved meme status thanks to its inclusion on the cover of the European release of Shin Megami Tensei: Lucifer's Call. It turned out that the DMC character only had a small role in the game, causing the "Featuring" label to be mocked and used as a meme. You can see the cover of the game that we refer to below:
As expected, the most savvy fans have not been slow to detect this meme made by Nintendo and this has been their reaction:
«also featuring»

I see what you did there

— Martin Mclellan. BScH (@blackbox_64) June 30, 2021
«Also featuring» please 🤧😭

— NV @ FFVIIR (@NVPlays) June 30, 2021
— Dennis (@OrangeStar222) June 30, 2021
— Master Trainer Peter (@PFulkerPT) June 30, 2021
Finally, we remind you that Sony also recognized the meme earlier this year on the occasion of the release of Shin Megami Tensei III Nocturne HD Remaster, offering a high resolution image of the seal with a transparent background so that fans can place it wherever they want.
What do you think?
Via.