The list of upcoming Nintendo Switch releases it has been recently updated with new games that are on their way to the console. Here we bring you several that have been confirmed today.
As on previous occasions, in the list that we leave you below you can take a look at the games along with their release date, price and details:
Wordbreaker by POWGI – March 17
Solve code breaking puzzles using letters. Players choose a five-letter word and are told how many letters of that word match the target word. It's no surprise that this game has been inspired by Mastermind, Lingo and of course Wordle.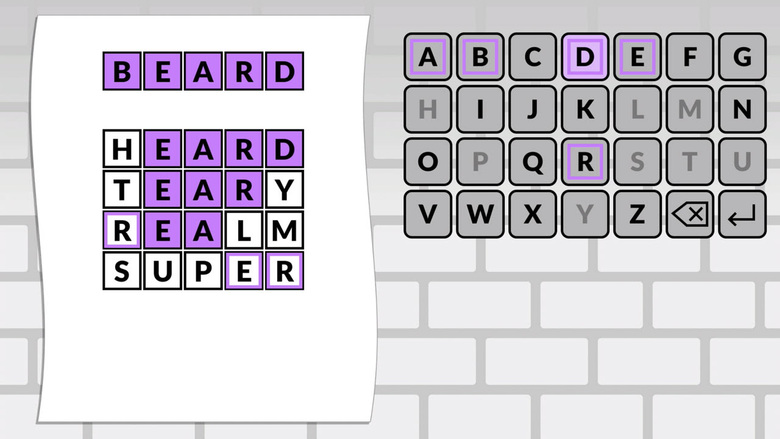 Vengeful Heart – End of March 2022 – $10
In Vengeful Heart you take on the role of Josephine Lace, a young hydraulic engineer living in a world where water has become as scarce as liquid gold, and the poor masses are forced to deal with permanent scarcity. Josephine is eager to climb the corporate ladder to improve her life, but a twist of fate pushes her into the cold, muddy basement of homeless life. Soon, she becomes determined to end the system that ruined her and begins to look for more broken hearts to get revenge for her promised to her. Will this crazy plan help Josephine get the redemption she longs for?
Rifftrax: The Game features over 250 movie clips, new game modes, Twitch integration, and expanded ways to connect players. Get your funniest group of friends together and come up with the best one-liners about movie scenes, and then you can all vote on which one was the best and which one sucks. You can also choose 1 of over 2,000 answers written directly by the Rifftrax team!
On the other hand, it has been confirmed that Inukari: Chase of Deception It will be released on March 18 on Nintendo Switch. We leave you with a new trailer:
What do you think? Do any of them catch your attention for the Nintendo Switch eShop? Feel free to leave it below in the comments.