Taking the reins of a series as iconic as Ghostbusters would be a daunting task for any director. But Jason Reitman, the mastermind behind the franchise's final chapter Ghostbusters: the afterlife, has Ghostbusters in his blood – not only is he a huge fan of legendary '80s adventures, he's also the son of Ivan Reitman who brought the first two entries to the big screen, and who also adds his production chops to Life after death.
Rather than being weighed down by the shadows of his father's films, young Reitman saw his father's involvement and presence on the set of Life after death like a huge godsend for this entry. "I was fortunate to have not only the world's foremost Ghostbusters expert sitting next to me," Reitman told me as we sat down, "but also one of my favorite storytellers."
"It's funny," he laughs, "I'm the child of a Ghostbuster, so I guess it shouldn't be surprising that when it came to making a Ghostbusters movie, I would make a movie about a Ghostbuster's granddaughter, and there was no way to do it except with my dad by my side.
This father-son relationship has created a great coherence between Life after death and the original Ghostbusters films, of which the new film is a direct sequel. Despite more than 30 years that pass, Life after death Really looks like a part of the same world we were first introduced to in 1984. Its tone, comedy, and design will be instantly recognizable to fans of the originals.
"We were trying to echo the original film in any way we could, and especially in comedy. That's why we chose actors like Paul Rudd, Finn Wolfhard and Mckenna Grace. These big stars are joined by relative newcomer Logan Kim who plays Podcast, a wise misfit with a penchant for microphones and audio recorders.
"You know, audiences don't know him yet," Reitman nods, "but I think they're going to like him. He feels exactly like the kind of guy you would have chosen in the original.
But the feeling that you are stepping back into the world of the original films doesn't stop with the humor. Life after death begins with a still-unknown family who discovers they've just inherited a dilapidated farmhouse in the middle of nowhere. Formerly inhabited by the absent grandfather of Phoebe (Grace) and Trevor (Wolfhard), the house is filled floor to ceiling with books on paranormal and unused farm equipment and, ultimately, ghost hunting gear. .
And when it comes to the look of the iconic Ghost Trap and other classic tools, there's no sleek redesign here. The goofy, worn-out '80s look of the original films is perfectly preserved; these could be taken directly from the studio archives. Practical effects and physical props are very much present, with CGI limited to a small selection of scenes to preserve the style of Ghostbusters and Ghostbusters II.
"We always wanted to get the original recipe for what was a Ghostbusters movie. And that really involved doing some archeology, figuring out how they made the original, and finding ways to blend the cutting edge of computer technology with the more old school Hollywood effects.
Reitman's wish to mix different technologies is best illustrated in a scene that sees the return of the Terror Dog, a fan-favorite monster whose image is surely etched in the minds of anyone who watched the original film as a child. . The beast is back, and more terrifying than ever, thanks to a mix of practical and digital effects. And we have your first glimpse of his resurrection in this exclusive clip: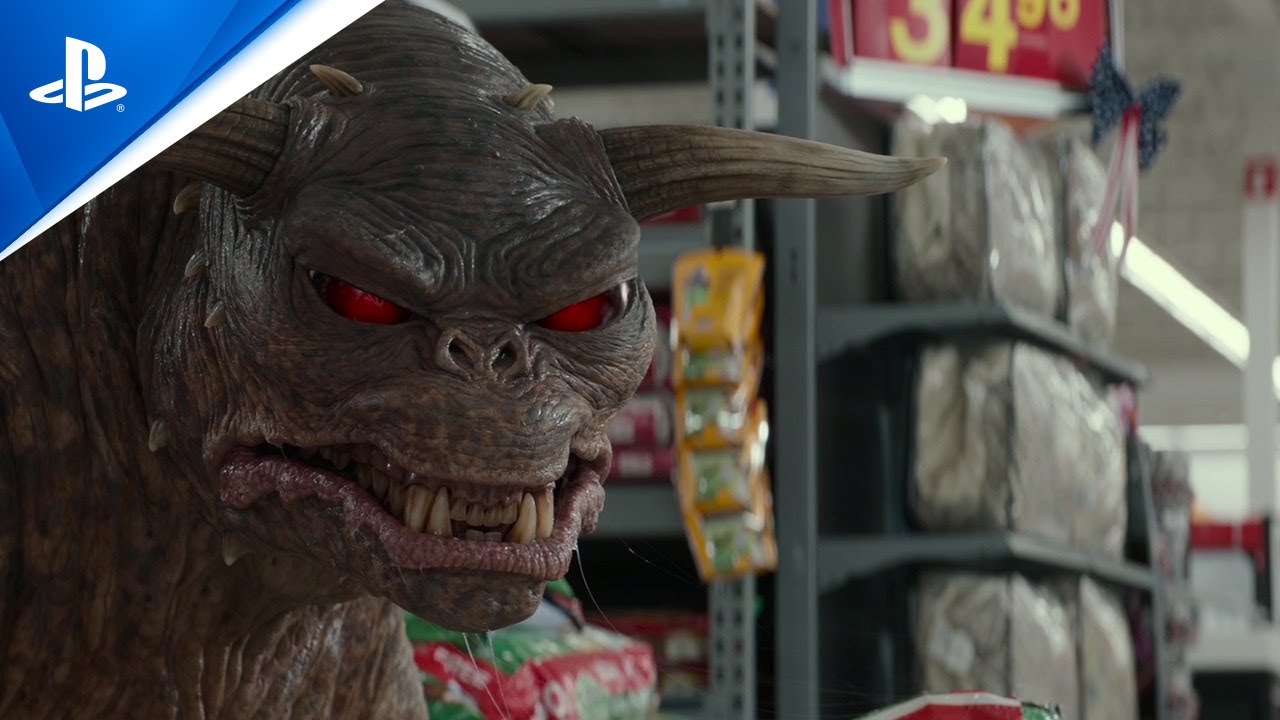 About creating practical effects, Reitman said "we're talking about magnets and wires and smoke and mirrors, animatronics, puppets. We basically had a real terror dog on set which was operated by the greatest living puppeteers. It's that kind of directing that I think gives the film its look and tone. It's that grounded camera work. It's on real sets instead of green screen scenes.
"So when you stand in front of the terror dog and he looks you in the eye, you feel it. There just isn't two ways about it. It gets a lot more intimidating when you have these. puppeteers who bring this thing to life and make you feel like you're in the presence of a real creature.
It's not just the monsters that are making a comeback in Life after death; the movie is littered with easter eggs that eagle-eyed fans can spot. When asked his favorite, Reitman couldn't be forced to pick just one. "I'll give you a few to look for," he laughs. "There's a line from the original movie in which Egon Spengler says, 'I once had a half-slinky, but I straightened it up', so there's a straightened slinky somewhere in the movie if you can. to find. There's also the Ghost Sniffer that Bill Murray uses in Dana's apartment from the original.
And precisely, given Ghostbusters: the afterlife is "a film about a family, by a family," Reitman couldn't help but refer to his father's previous work as well. "There's also a nod to Cannibal Girls, my father's first movie," he teases.
This family bond clearly means a lot to him. Whoever is at the heart of this new film, resonating through it and everyone else involved in the production, on the big screen.
Ghostbusters: Afterlife hits theaters November 19. Buy your tickets here.