GTA+ monthly bonuses are the biggest attraction for the membership service for GTA online. By signing up, you open the doors to many free benefits and rewards that can enhance your stay in Los Santos. Most rewards change monthly, giving you plenty of time to claim each one before they disappear.
There are a few permanent GTA+ perks that members can use in GTA Online, such as the extra money perk when buying Shark Cards, or the GTA$ bonus offered every month as a thank you. be a member.
There can be a lot to follow, so we're here to show you the GTA+ Rewards and Perks for This Month.
On this page:
GTA+ Rewards and Perks for March 2023
There are plenty of rewards and perks to claim this month in GTA Online if you're a GTA+ member. Here's a quick look at this month's rewards:
Virtue of Ocelot
Imani Technology Upgrades
Exclusive liveries
Agency vehicle workshop
Free clothes
Gun Van Bonuses
Exclusive taxi benefits
Free currency
Advantages of vehicle request
CEO/VIP Benefits
The current GTA+ reward month is ends Wednesday, April 12 so you have plenty of time to subscribe and get your hands on all those freebies.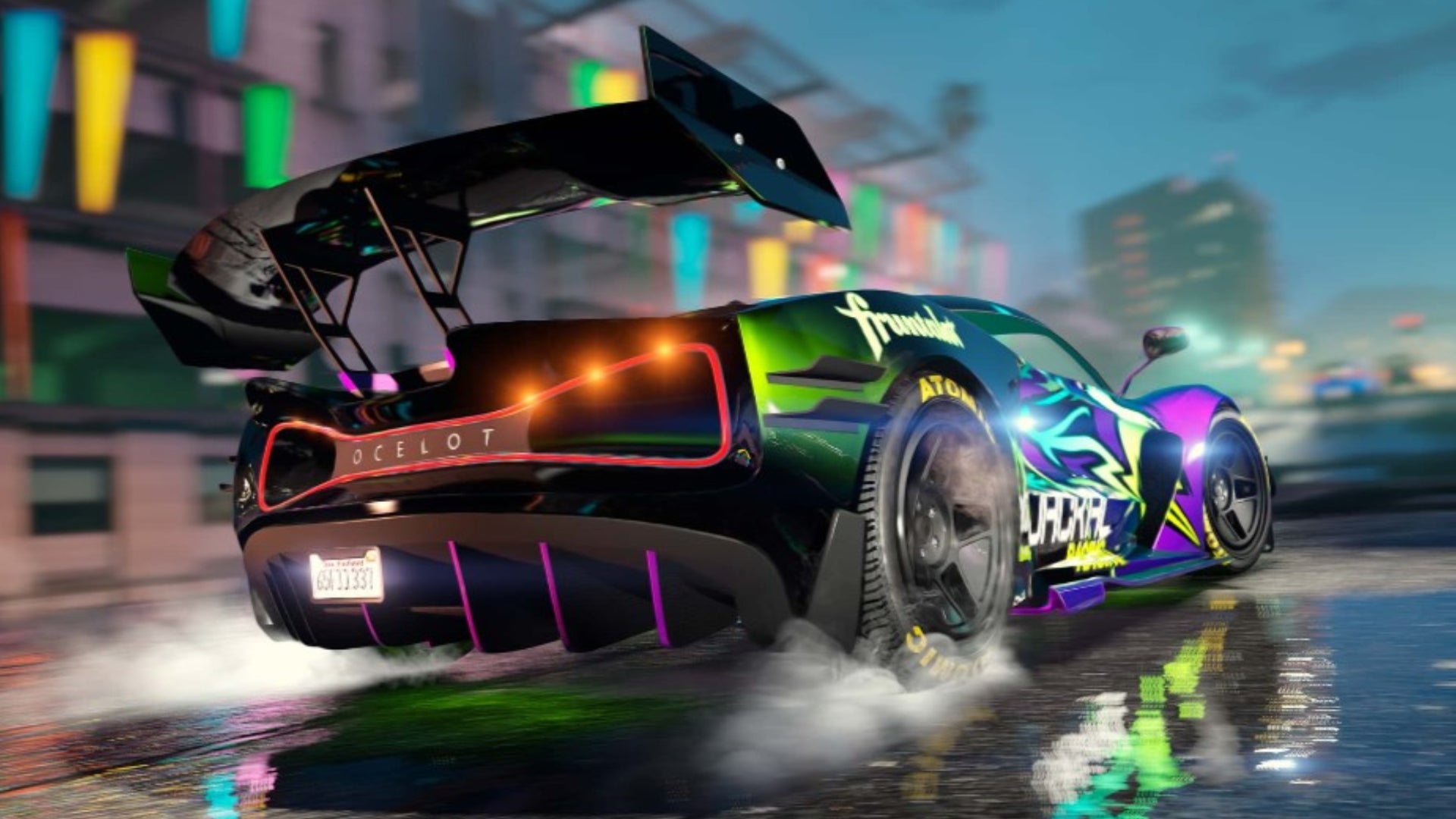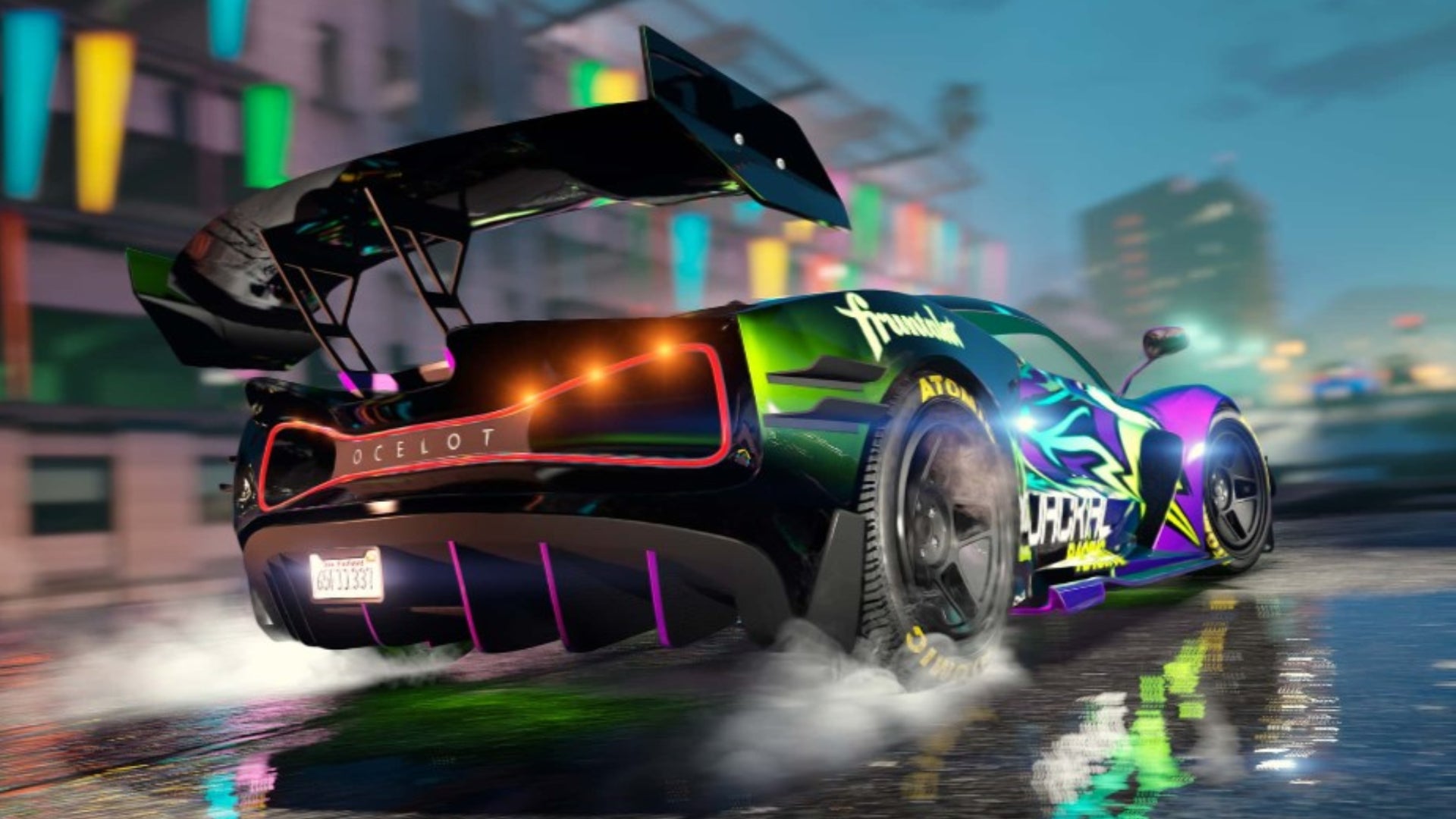 Free property
This month, members can get their hands on a Agency vehicle workshop free! To claim this reward, head to the Dynasty 8 website from an in-game laptop or phone to add to your existing Agency or you can purchase a new one with the additionally added Workshop .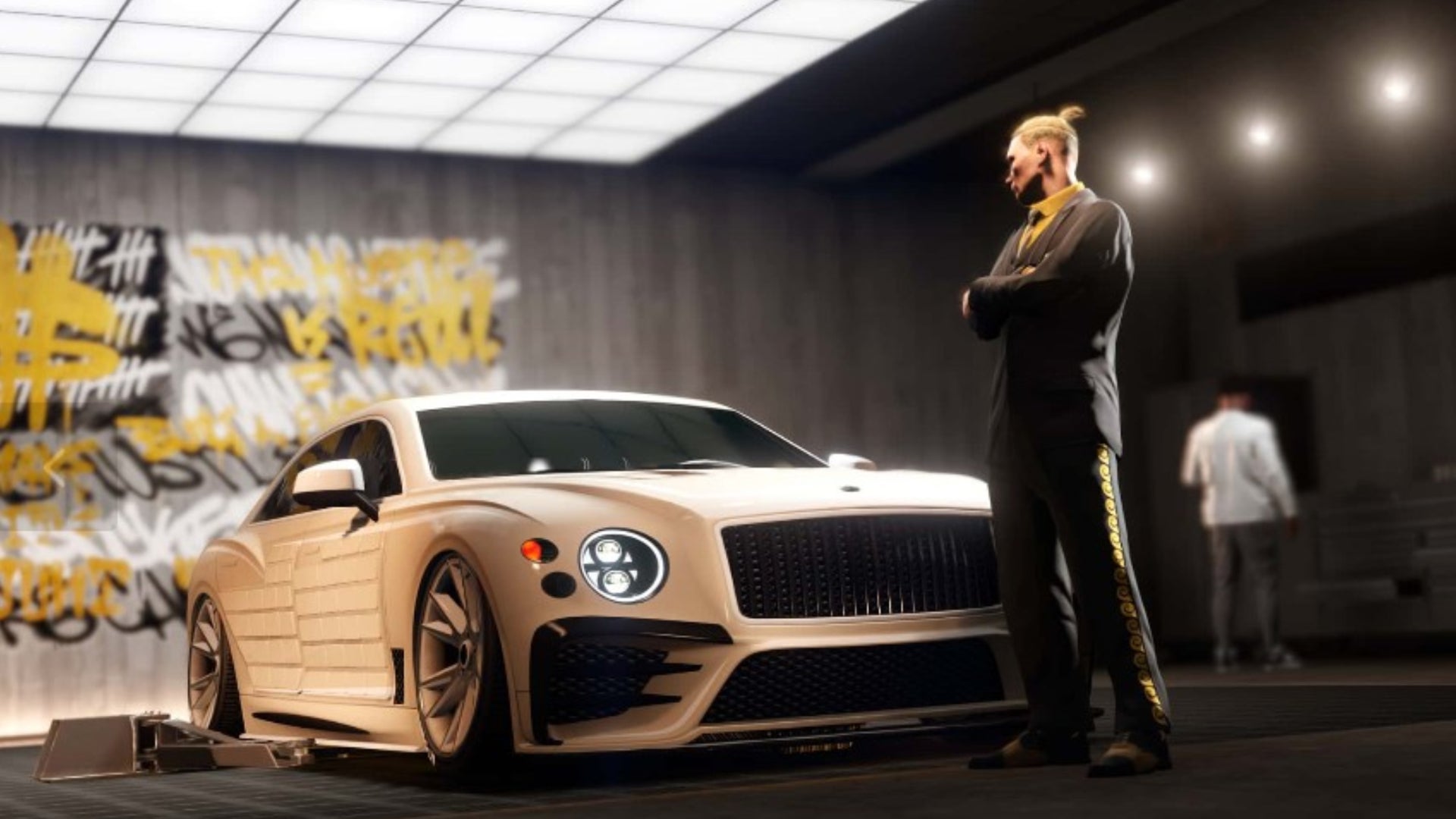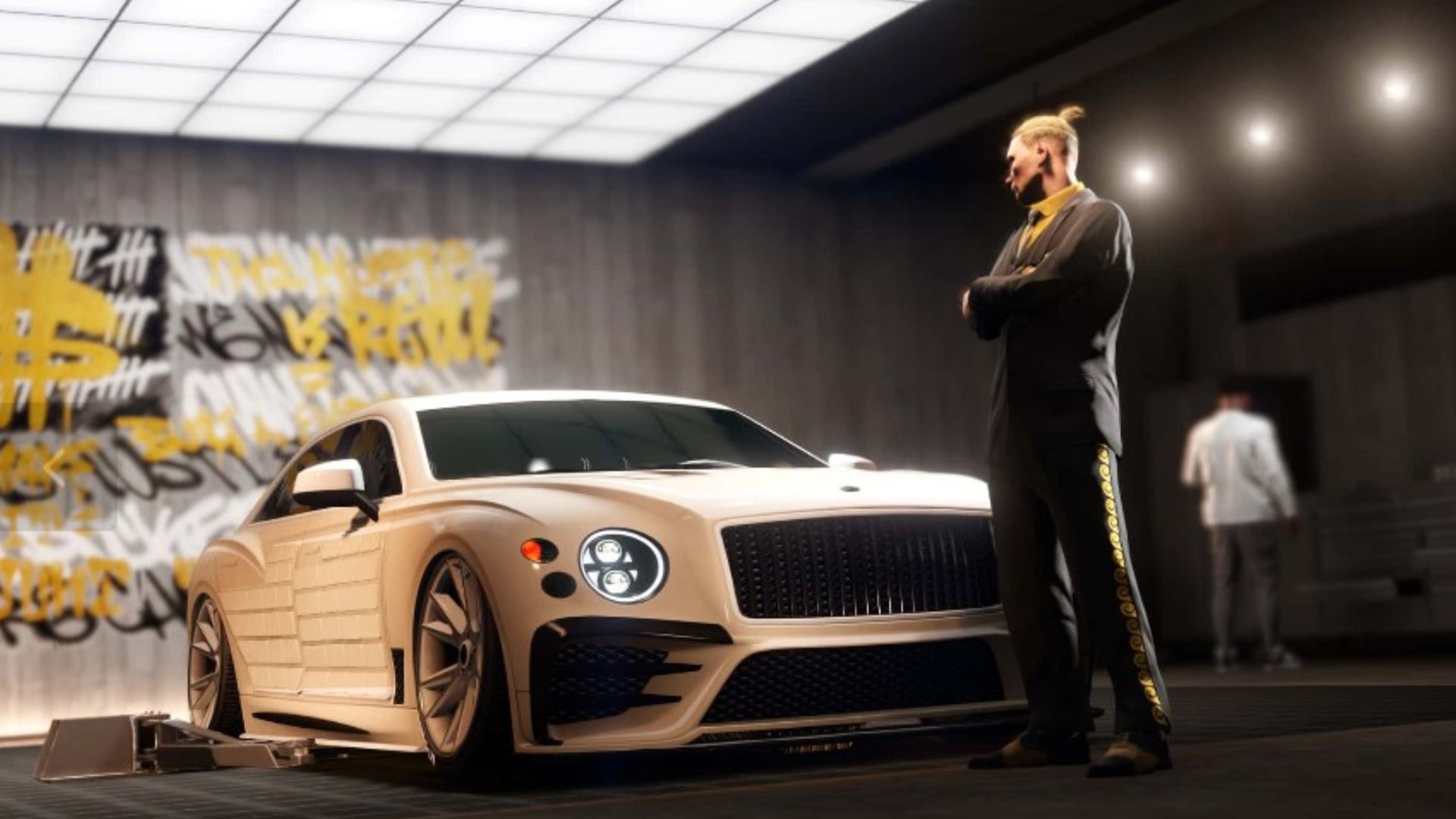 Free vehicle
If a free property wasn't enough, how about a free vehicle? Members of GTA+ this month can get their hands on the Virtue of Ocelot
. Head over to the Legendary Motorsport website to claim yours.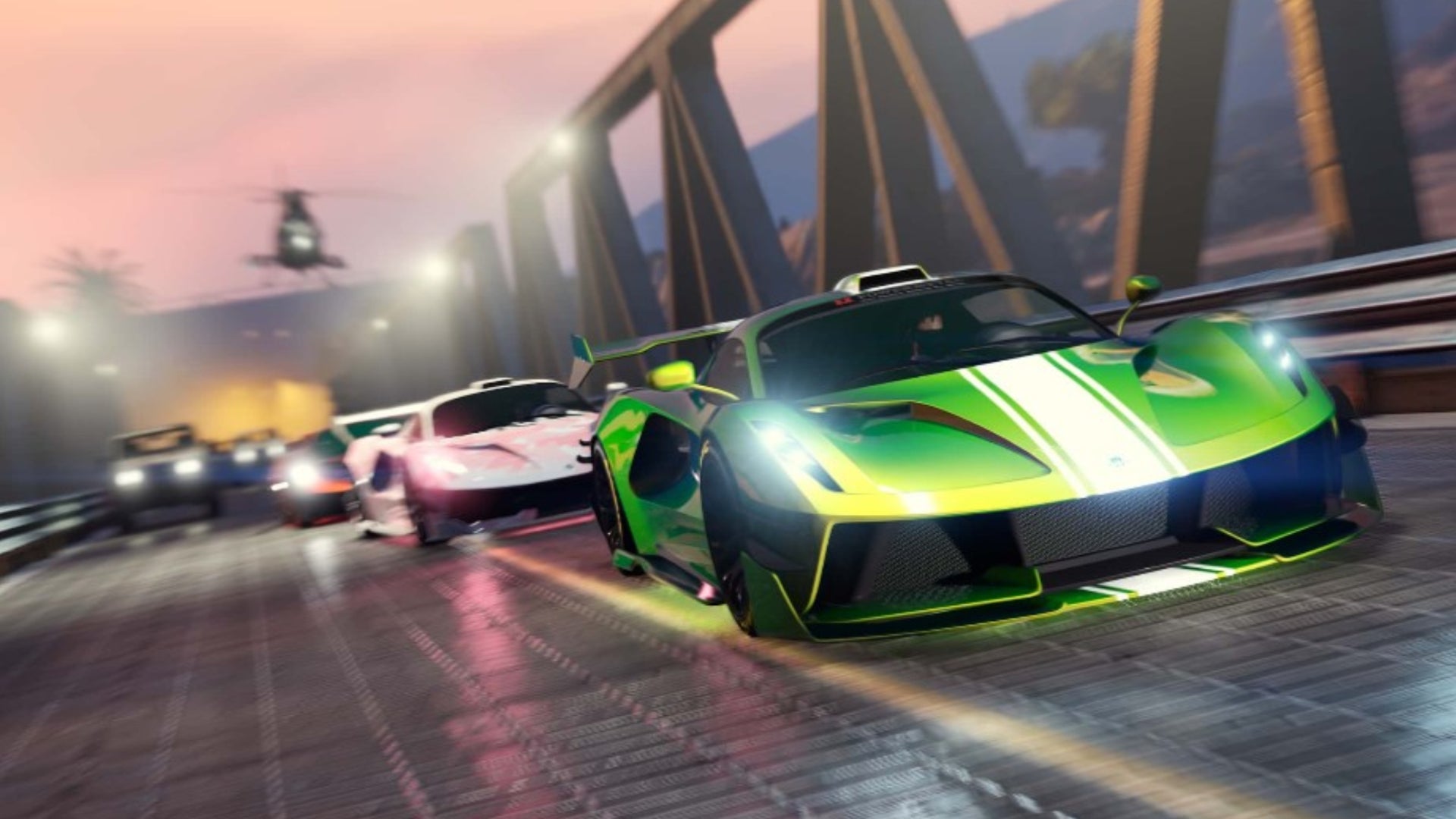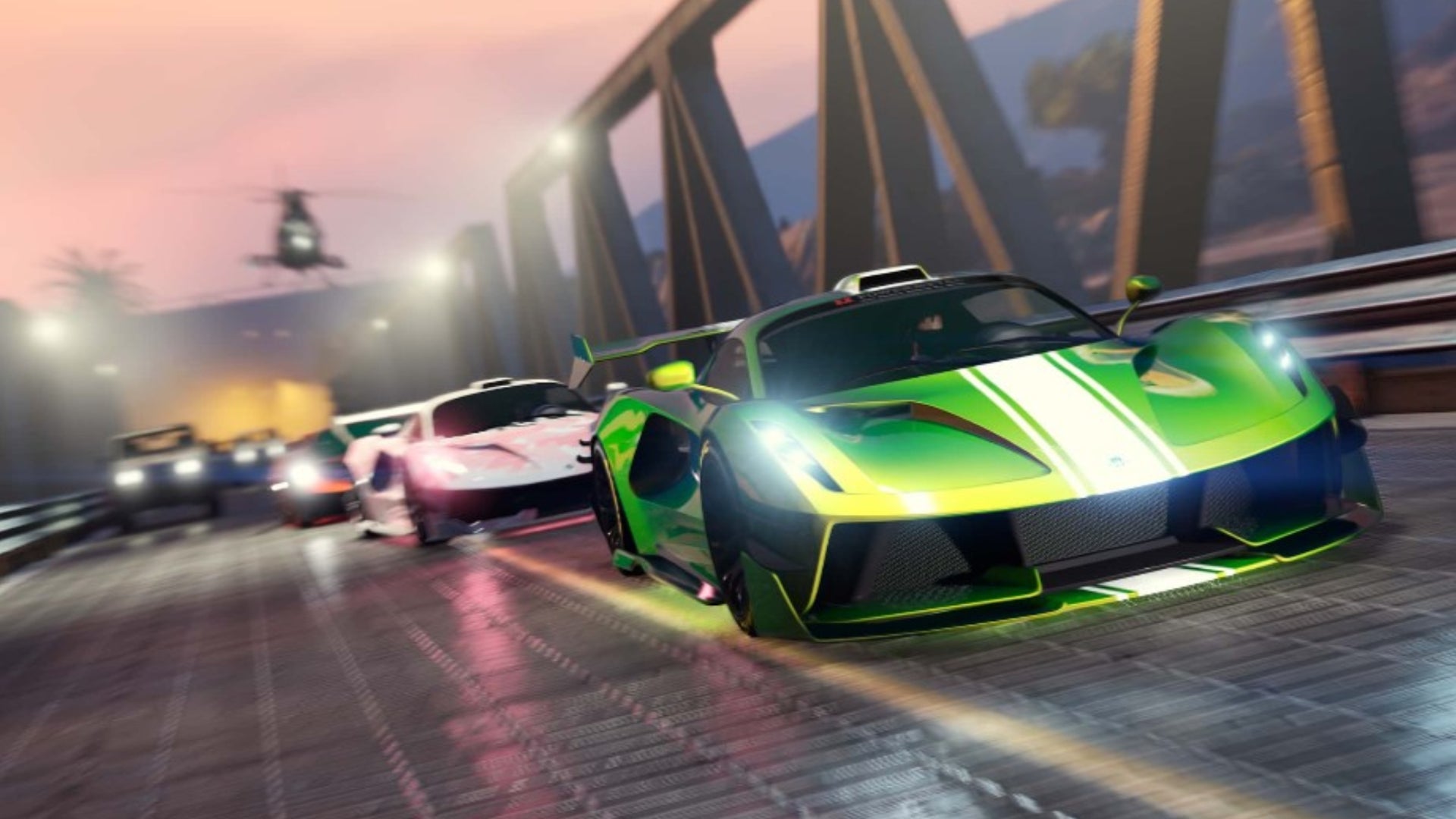 Free deliveries
To spruce up your free car, why not get free liveries? This month, the jackal race And Ocelot race liveries are free for all GTA+ members.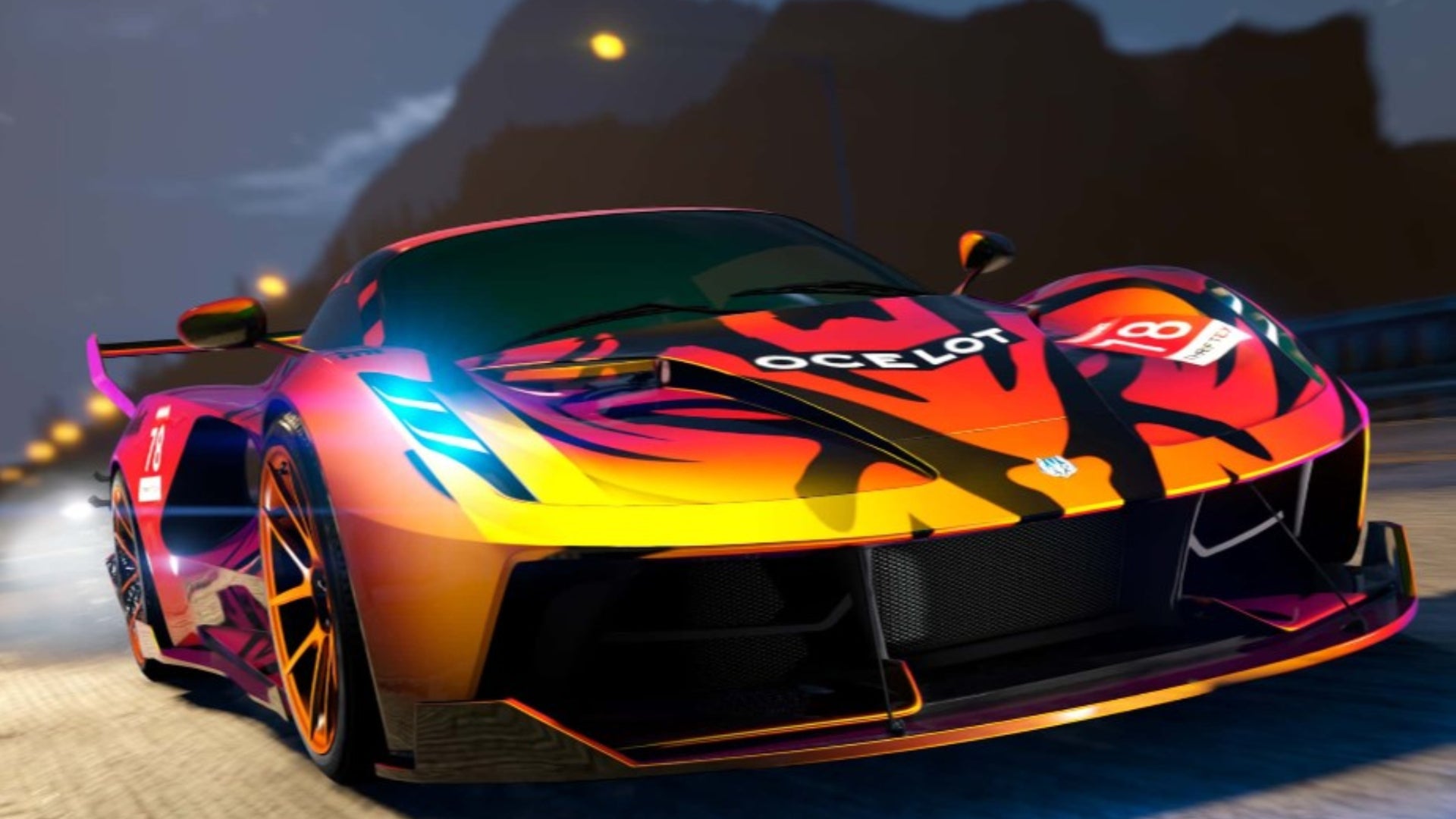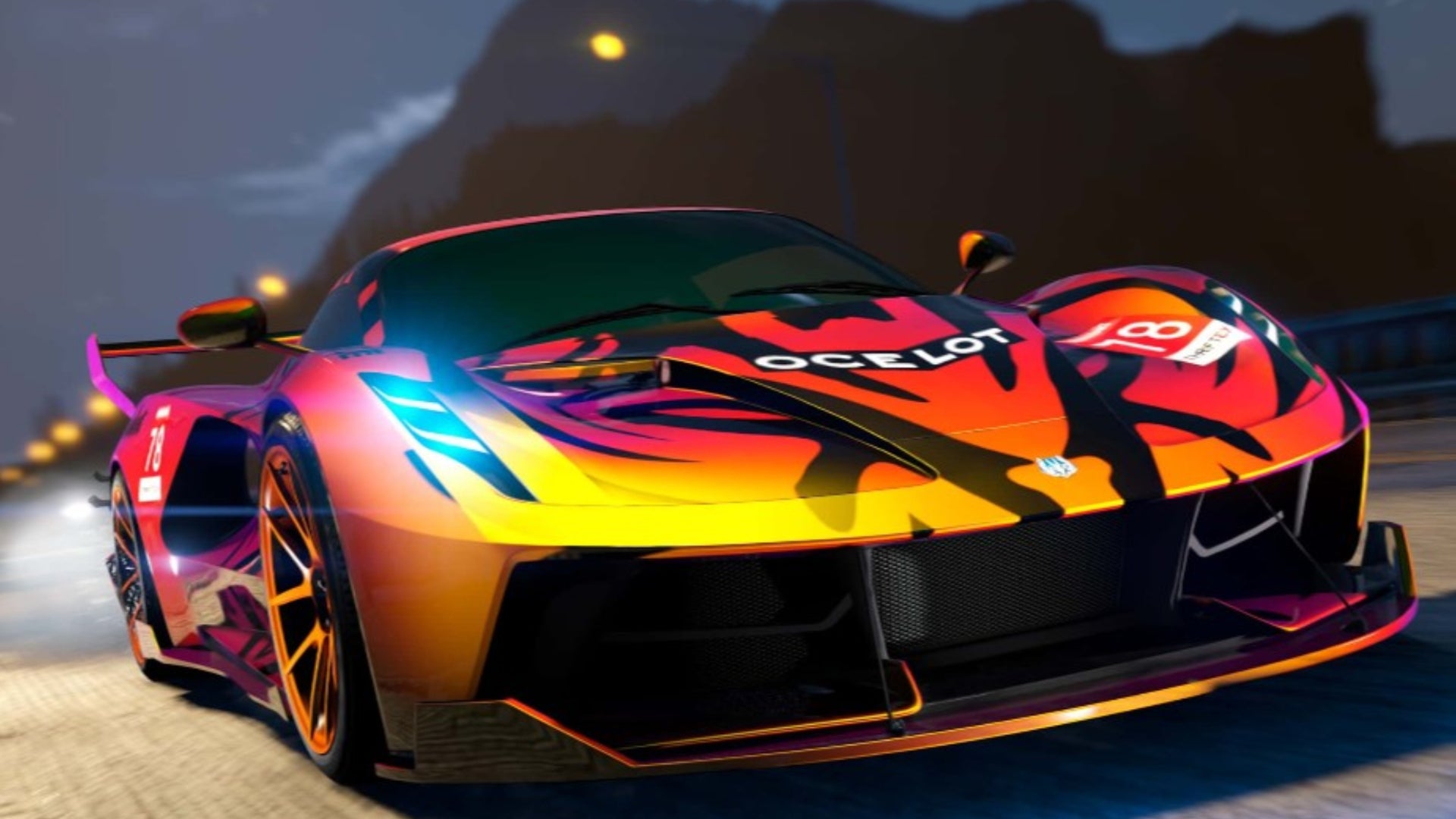 Imani Tech Discount
If you already have an agency, you've probably met Imani before and are familiar with the many useful upgrades she can offer, including missile lock jammers.
For the remainder of this rewards month, GTA+ members can benefit from 40% of all Imani Tech upgrades.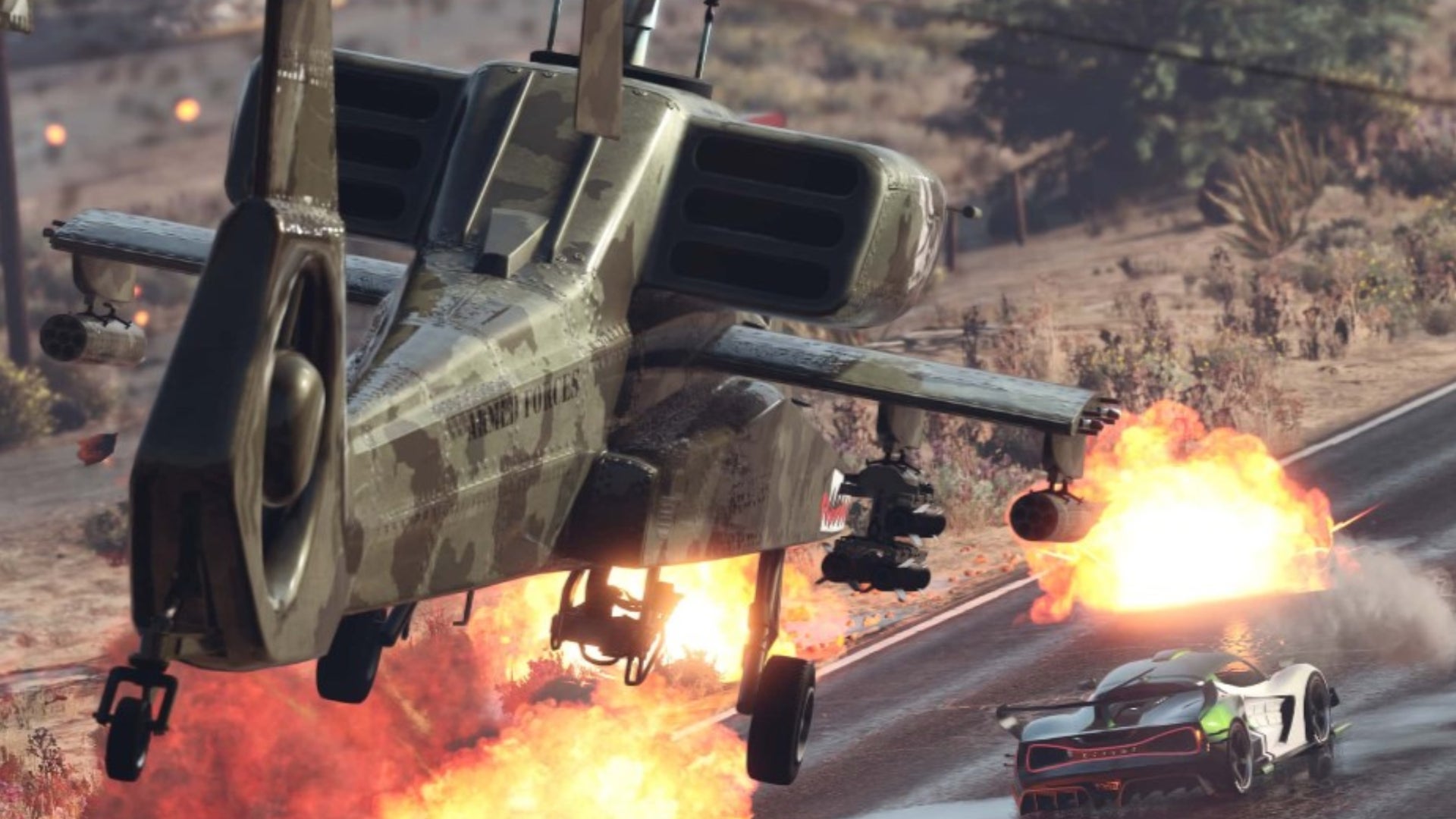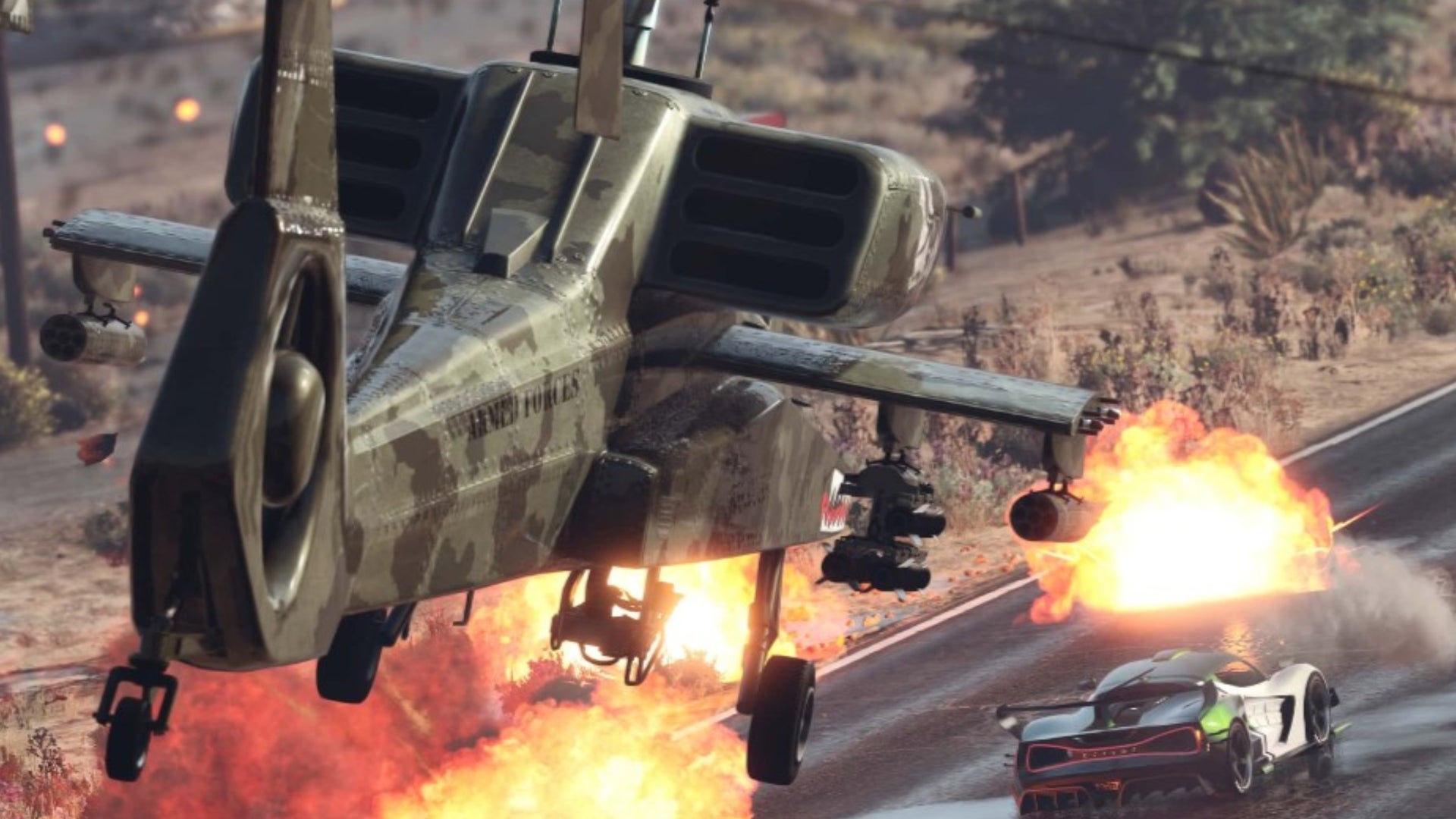 gun van
The Gun Van is a recent addition to GTA Online, and GTA+ members can always see the location of the Van each day. This way the Van is easier to identify when you need discounts.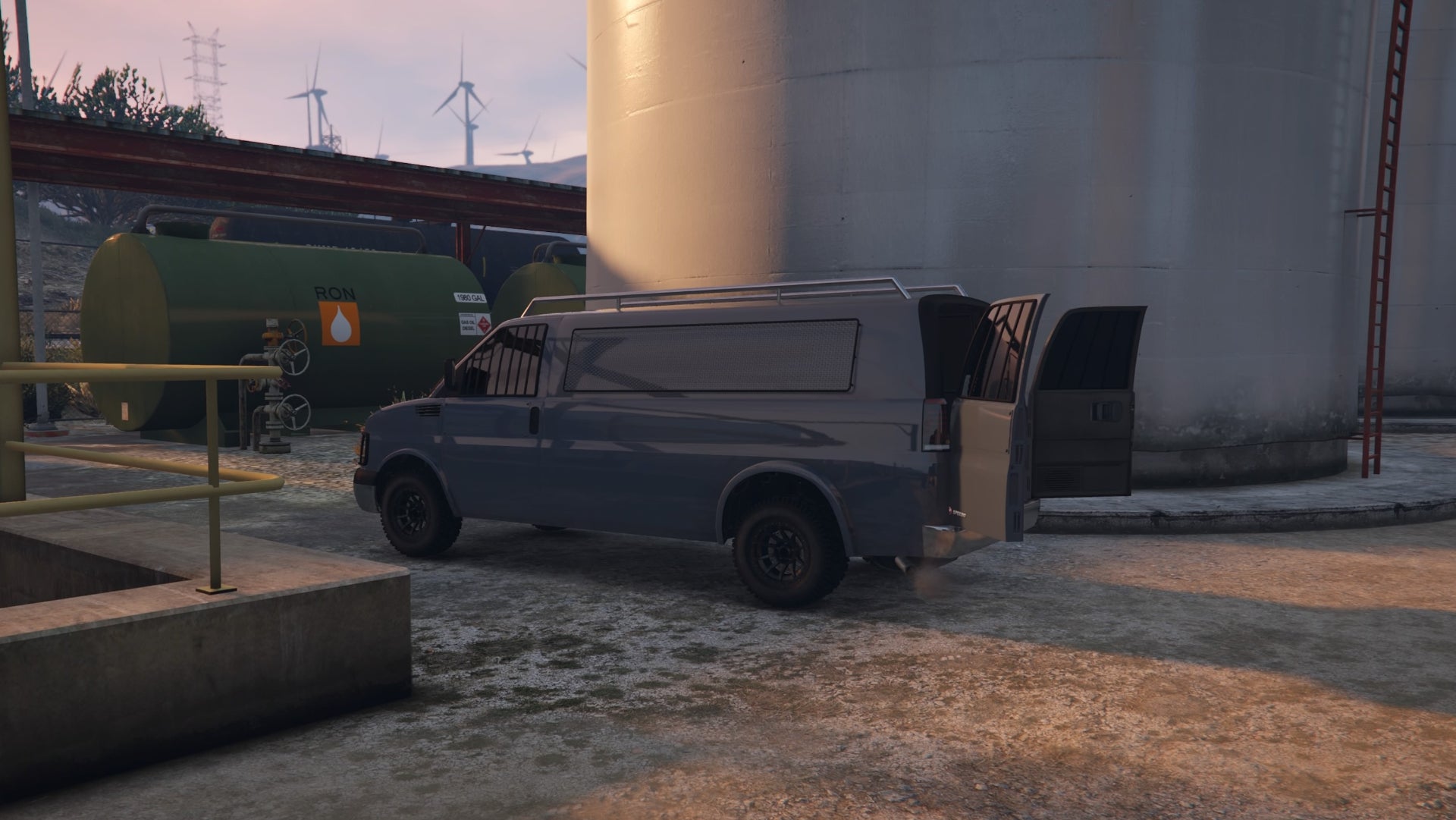 Also, members can get bigger discounts on weapons and the Lucha Libre Tint for a Knife And Baseball bat.
Downtown Cab Co bonus.
Taxi rides And jumping to destinations is free for all GTA+ members throughout this reward month. Also, there is now only 5 minutes of waiting between rides until you can use the "skip to destination" function again.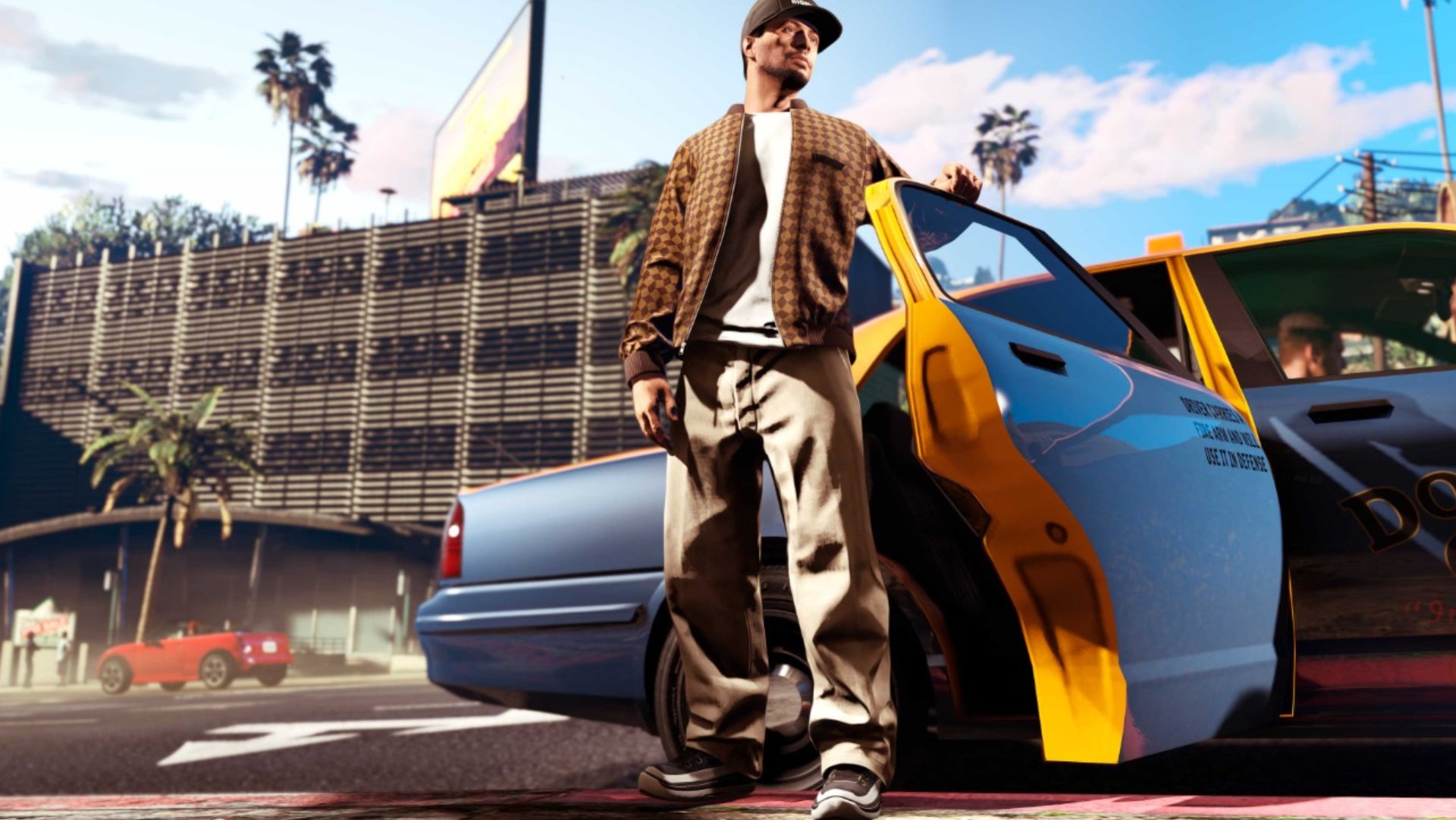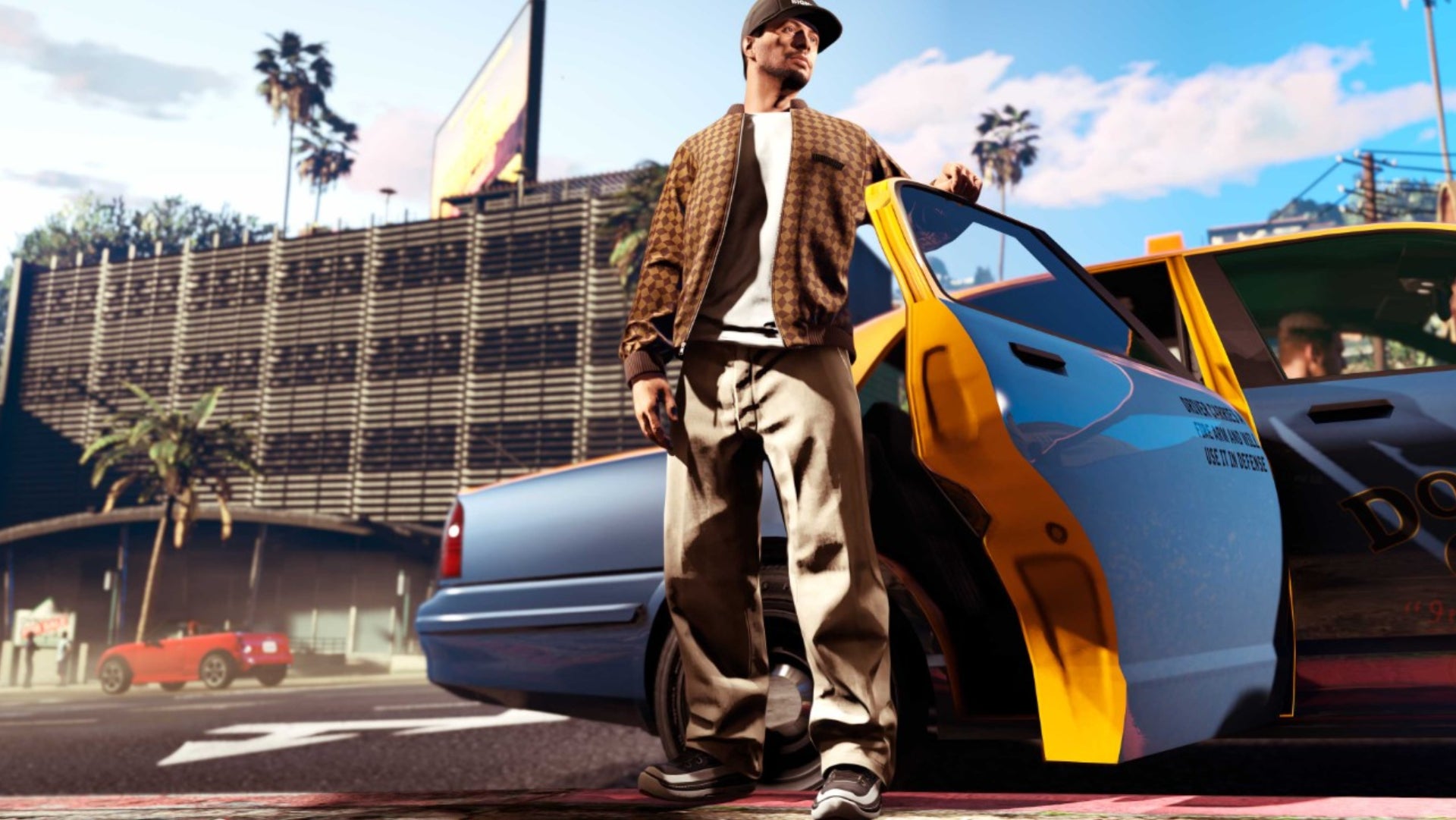 Free clothes
This month, GTA+ members can put together a great outfit with the free clothing items on offer:
Gray Yeti Combat Shirt
Gray Yeti Combat Pants
Pink floral tech demon Mask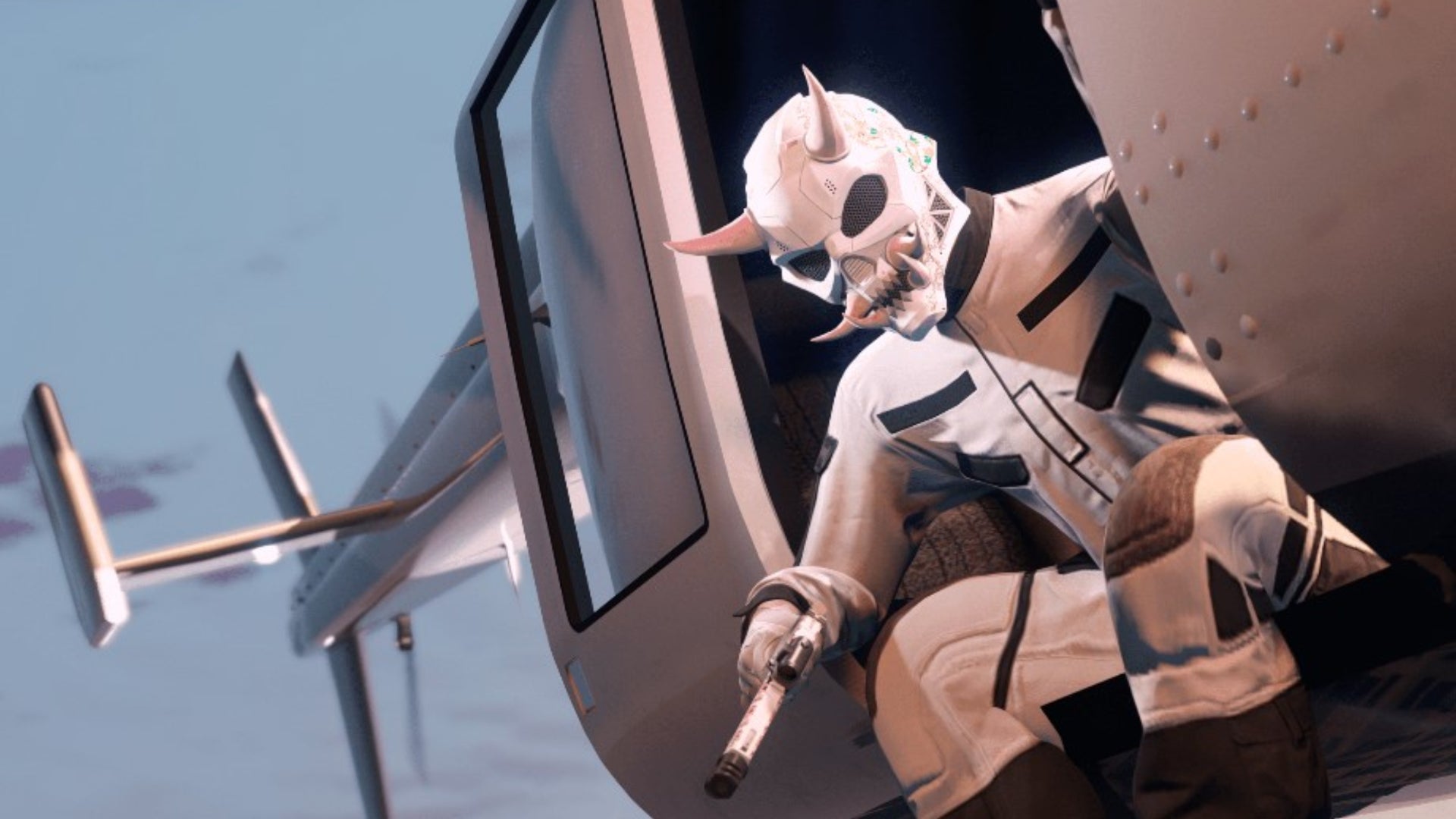 GTA$ and bonus RP
There is 3x GTA$ & RP on Hotring Races
for all GTA+ members for the remainder of the reward month.
Cash bonus
As mentioned earlier, GTA+ members are rewarded with $500,000 for connection each month. It's just a reward for being a member, so you don't have to do anything else to claim it. The reward will be deposited directly into your Maze Bank account.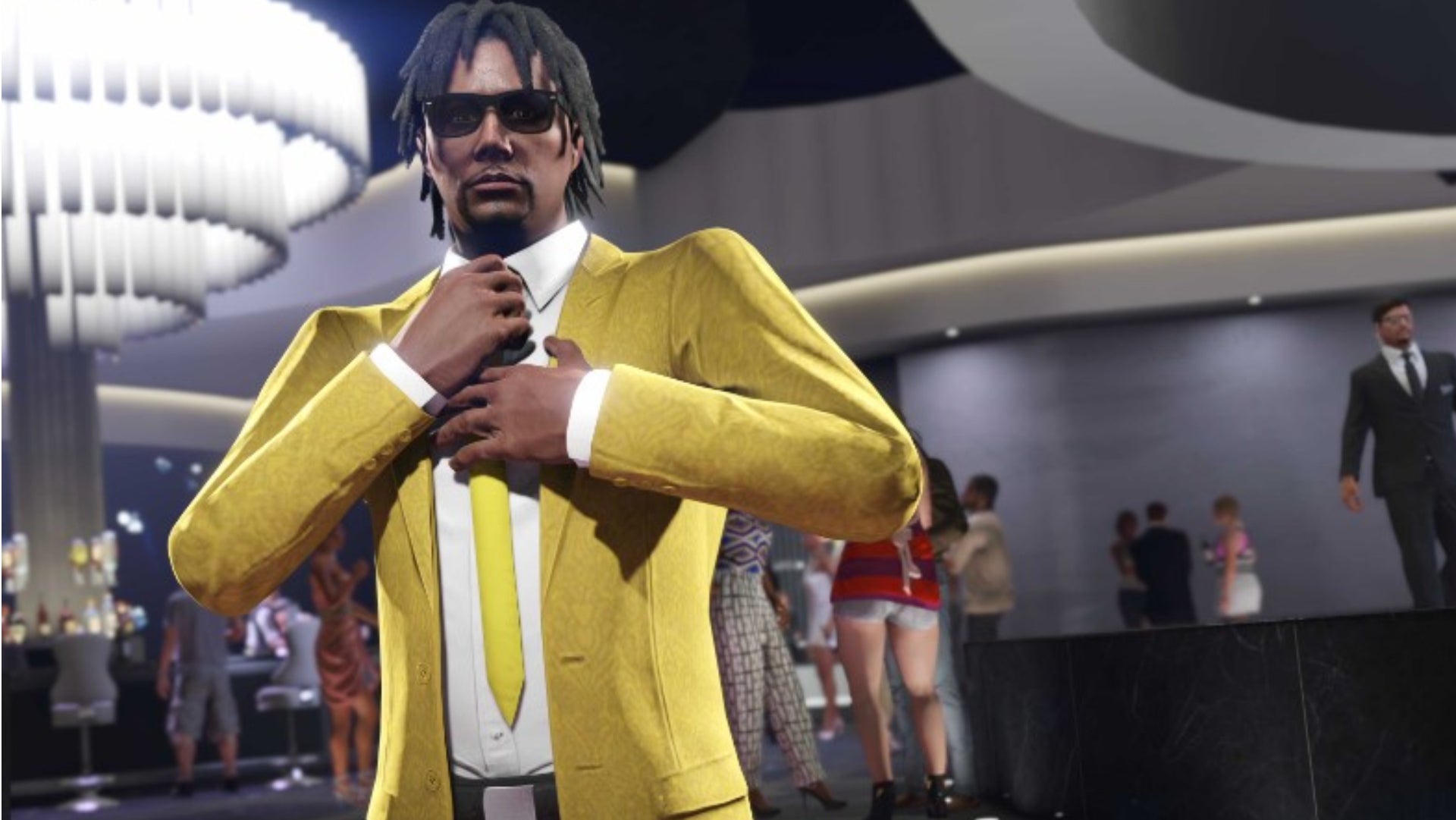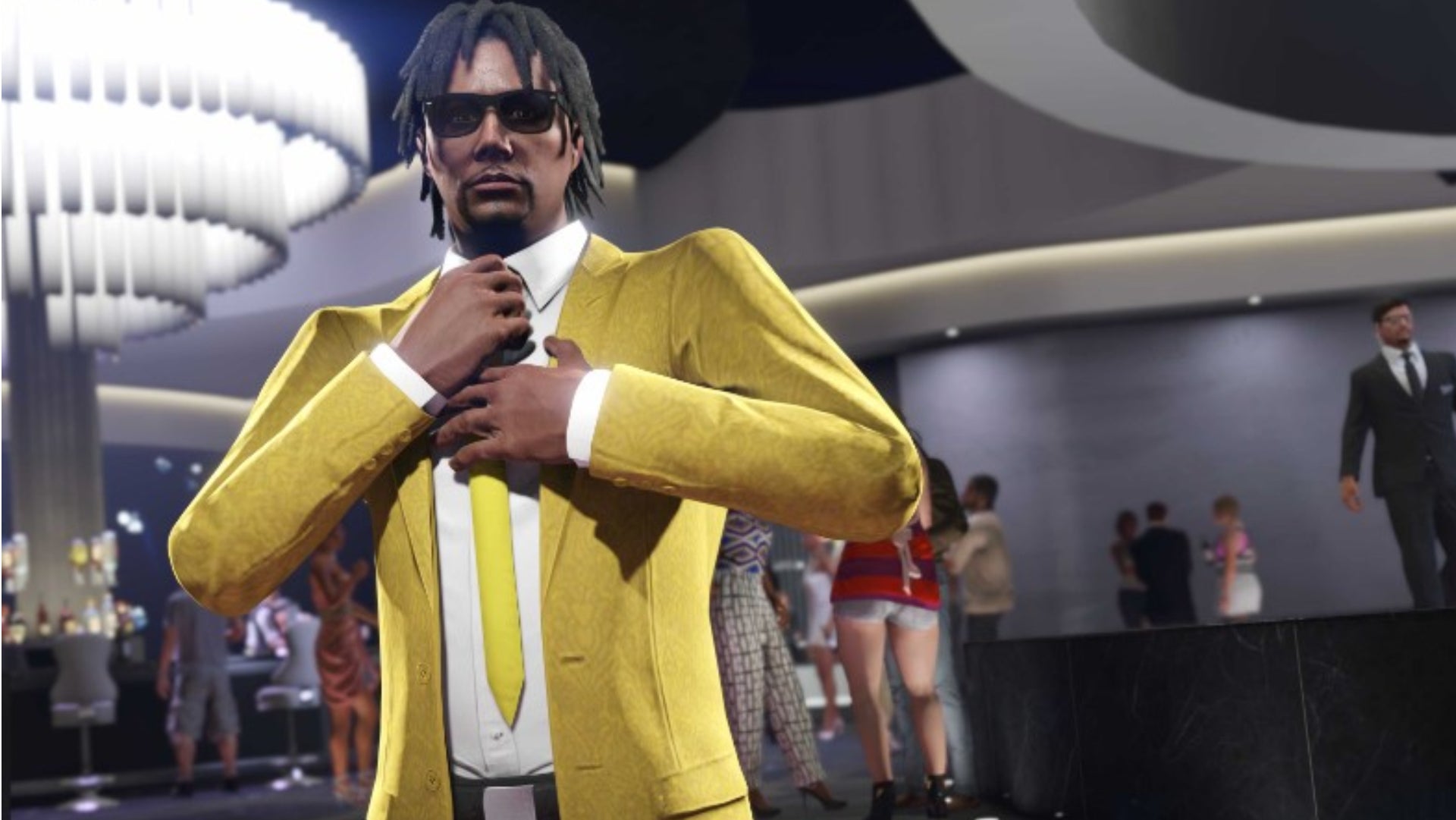 Shark Card Extras
Shark Cards can be purchased by anyone in GTA Online, but GTA+ members can earn extra 15% bonus GTA$ for any map they buy.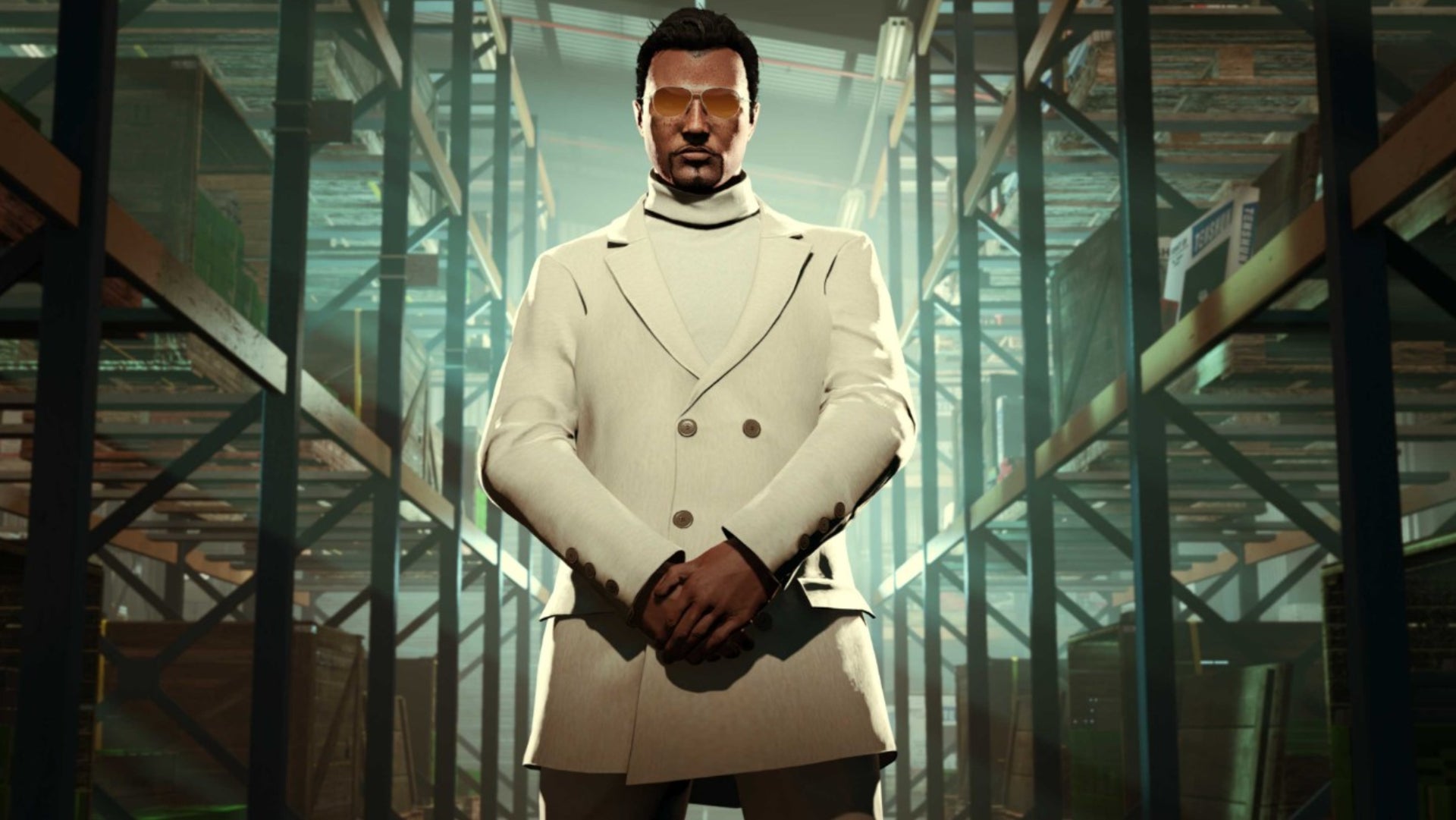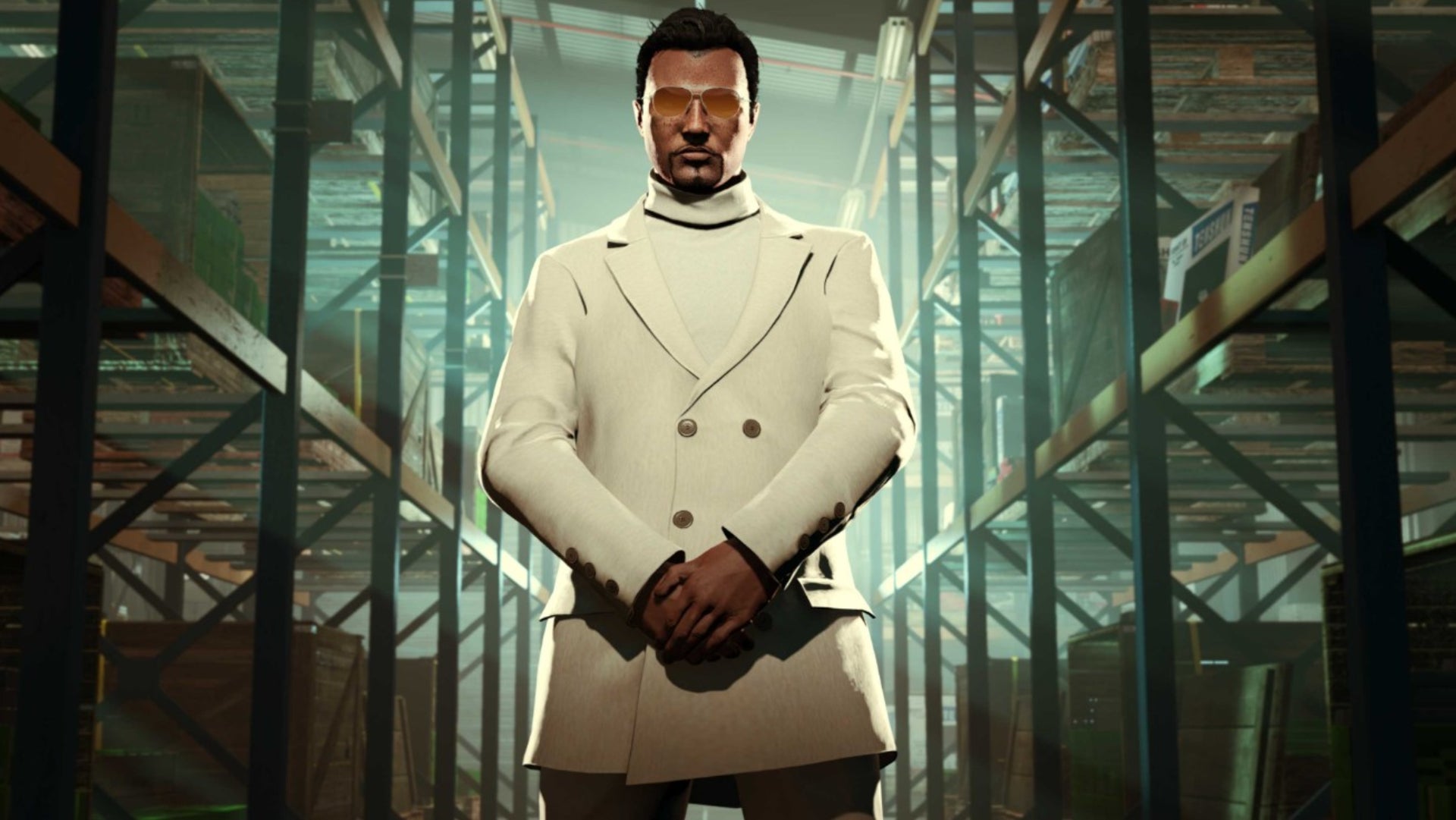 Free Services
Of course, being a member means the rewards and benefits continue. As a member you can bribe authorities Or activate a shadow organization for freewhich is great for getting yourself out of trouble or disappearing from an enemy's radar for a while.
Also, VIP and CEO vehicle requests are freeso you never run the risk of being stranded after someone destroys your personal vehicle.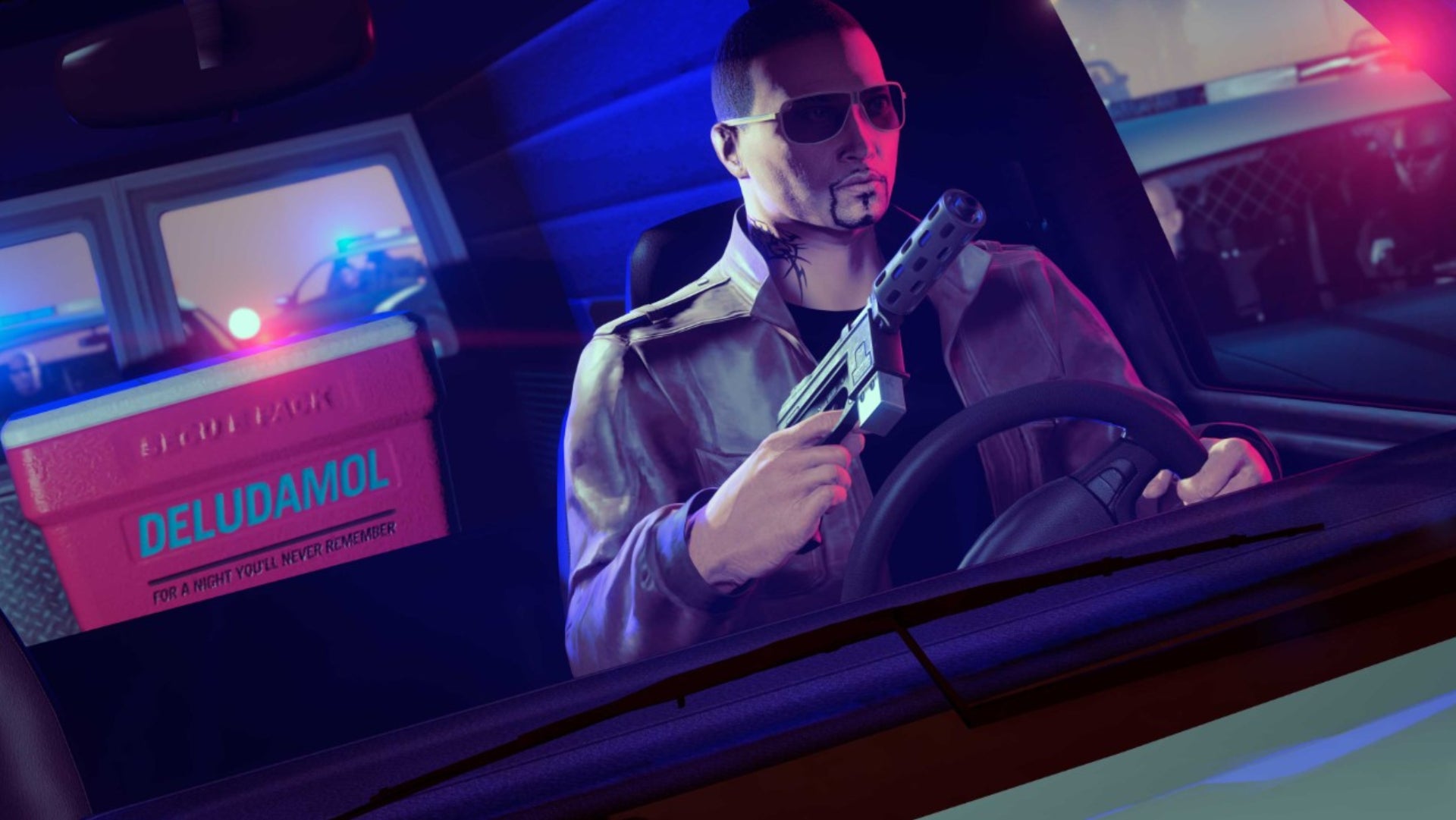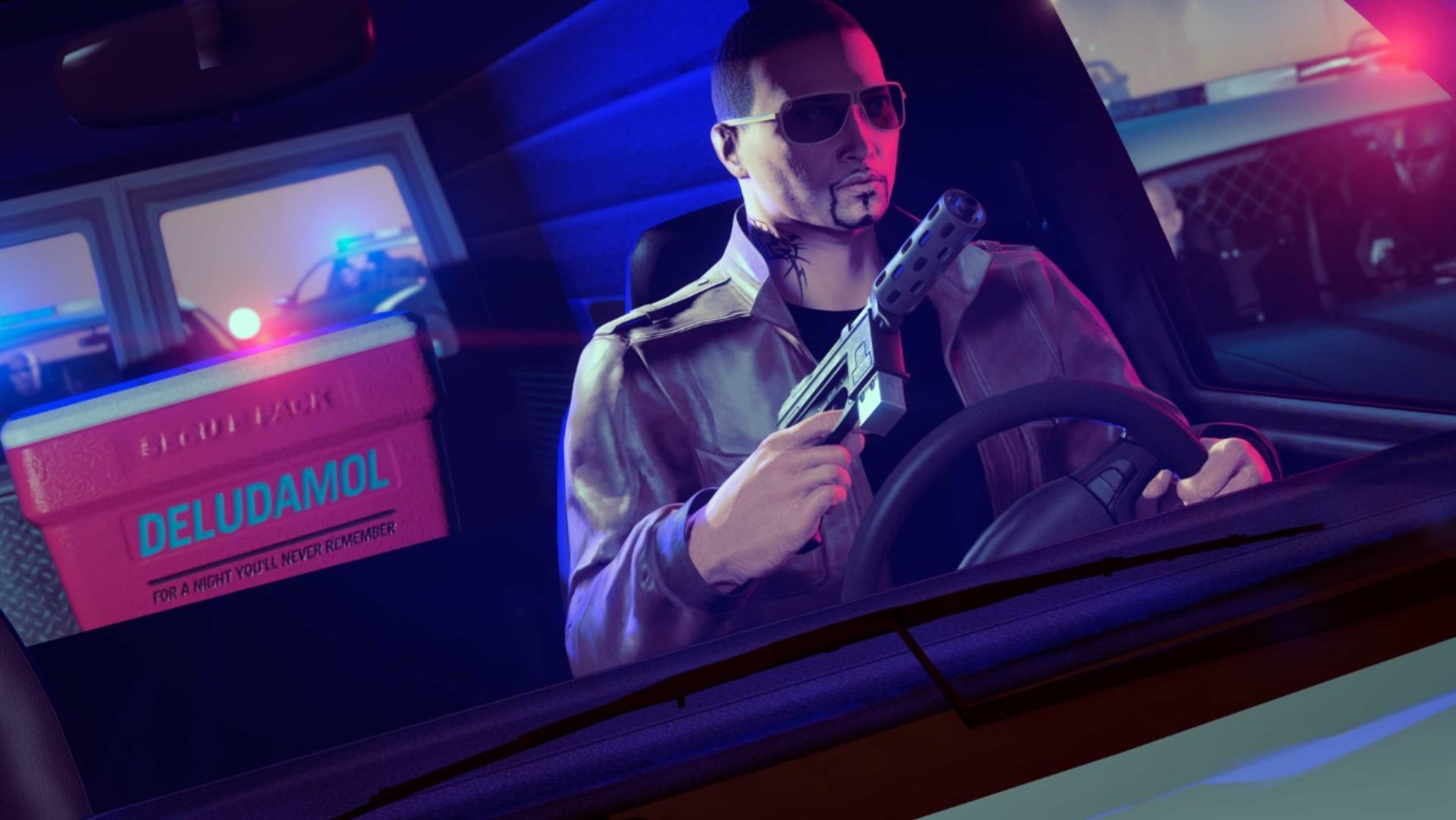 ---
Looking for more GTA Online content? Check out our weekly update guide which lists all the rewards and challenges added this week. If you're feeling lucky, also take a look at our Podium Vehicle page. You can also head over to the Gun Van page to find out where it is and what's in stock this week. If you want more, also check out our GTA+ Rewards page for this month.
---
GTA+ Pricing and How to Join Explained
GTA+ is pretty much $5.99/£4.99 per month. Once you subscribe, it automatically renews every month, but you can cancel your subscription at any time if you're not satisfied.
Purchase via the website
You can sign up for GTA+ in two ways. The first is to go to the GTA+ website and click on the "Subscribe" option at the very top of the homepage.
Next, you need to choose your platform. Currently, you only choose between Xbox Series X/S or PS5. After choosing your preferred platform, you will be redirected to that platform's digital game store and asked to purchase the GTA+ subscription as you would any other game.
Buy in game
If you're browsing around Los Santos and decide you want to get GTA+, you can buy through a screen in GTA Online. Please note this will still require real money, membership cannot be purchased with GTA$.
When you're in-game (and preferably in your property or in passive mode to avoid being killed doing this), head to your "Online" tab in the pause menu. Next, select the "GTA+ Membership" option.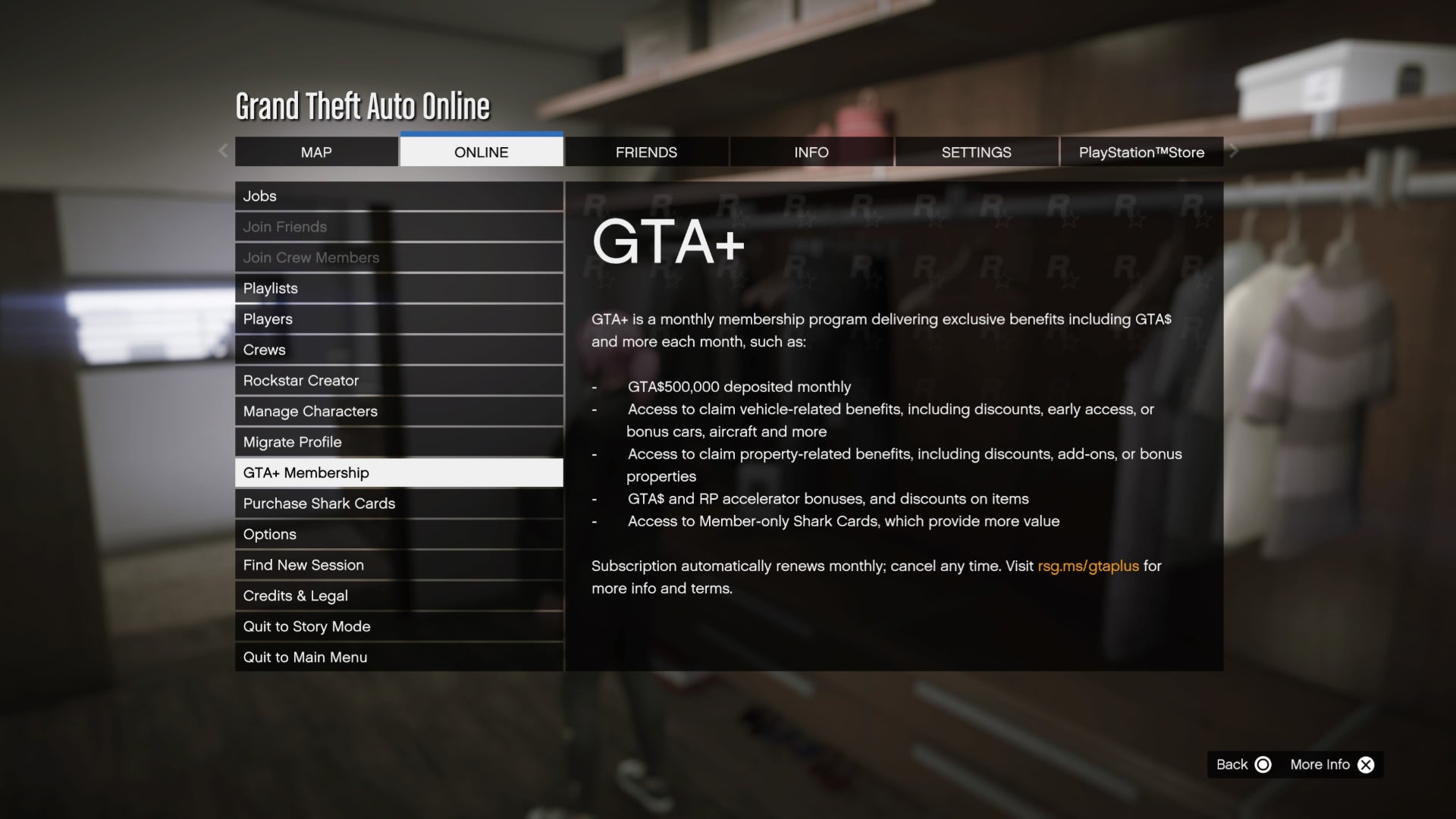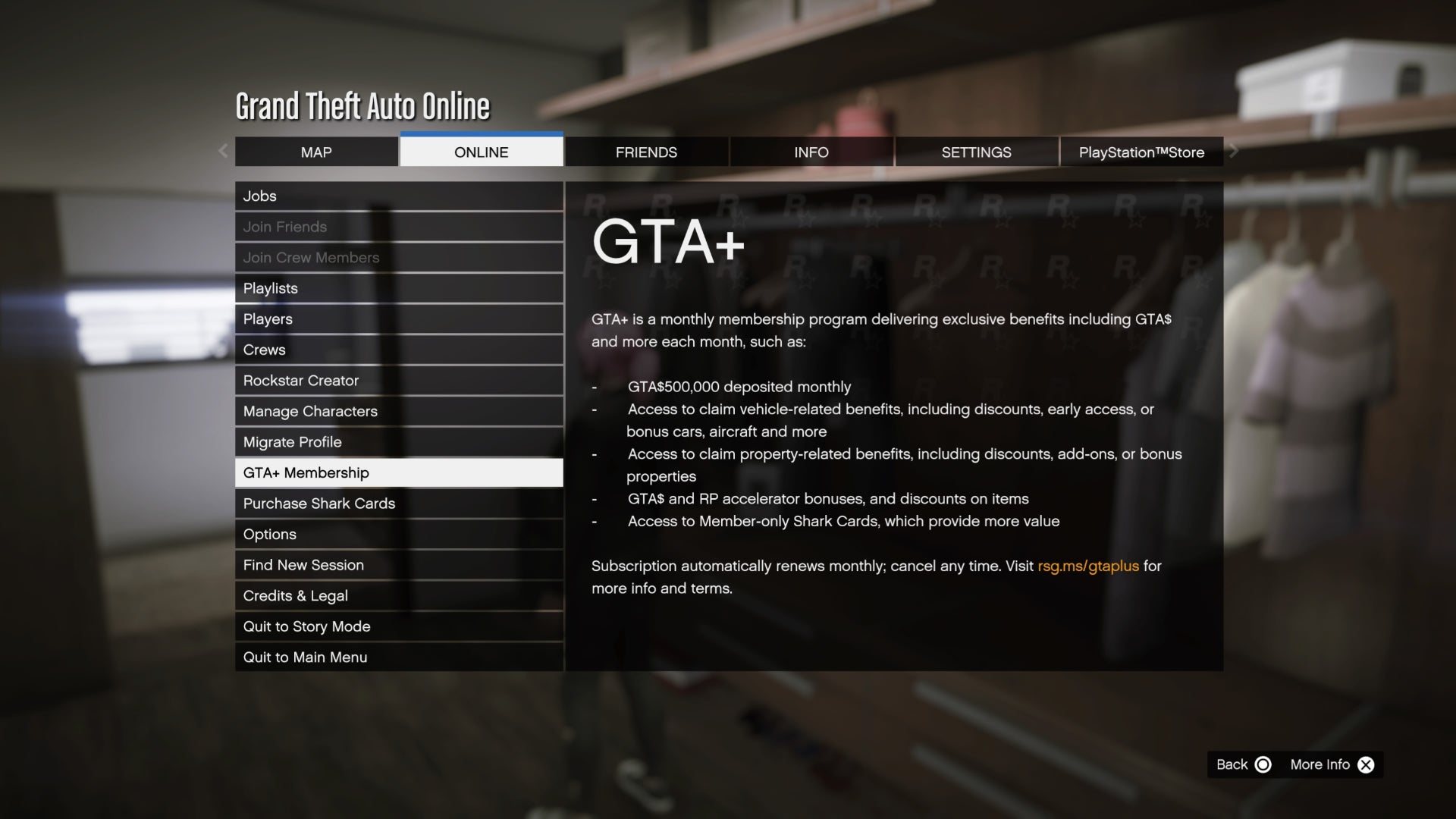 Then use your action or the "More Info" button. This will take you to a screen that looks like this: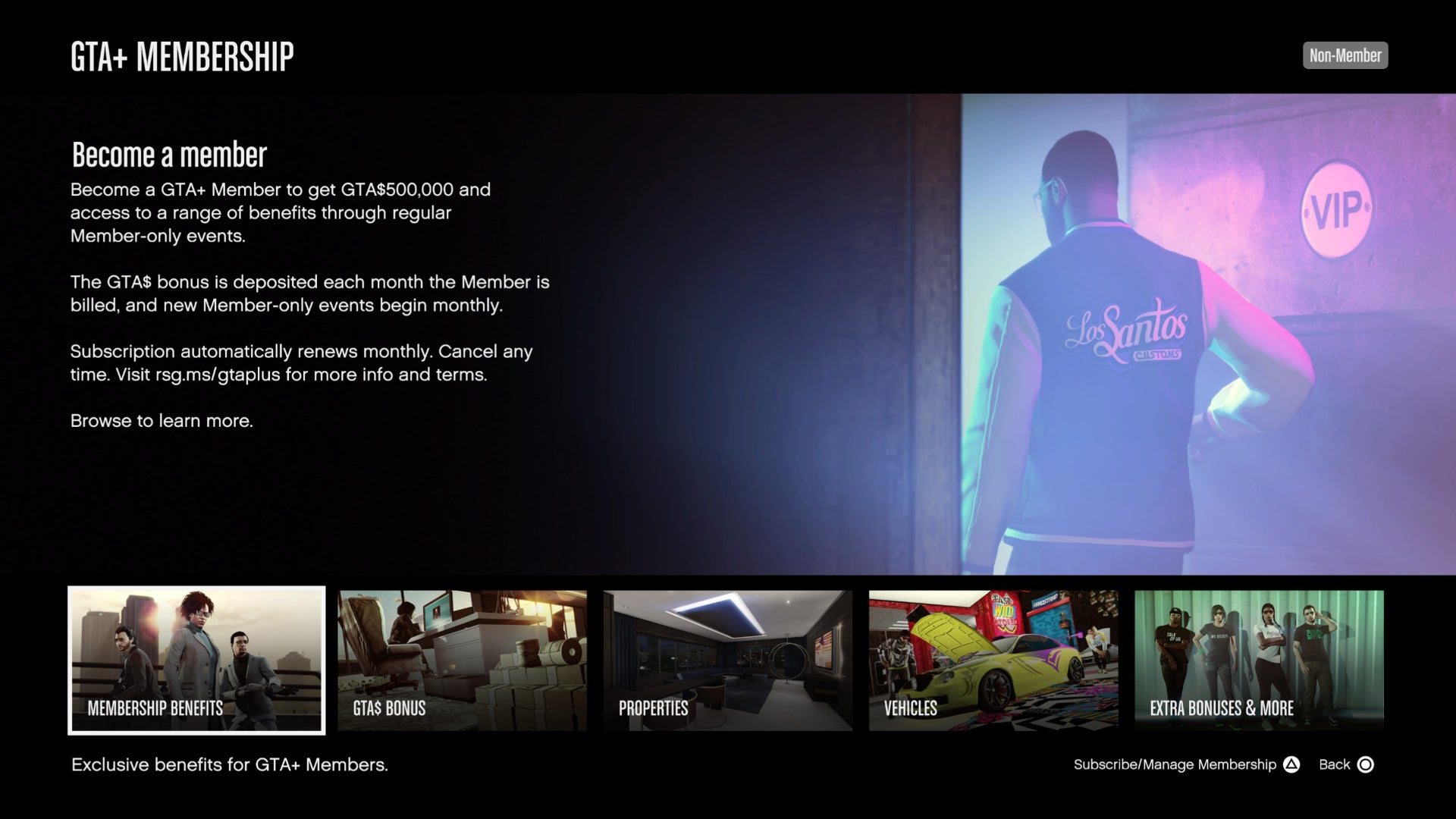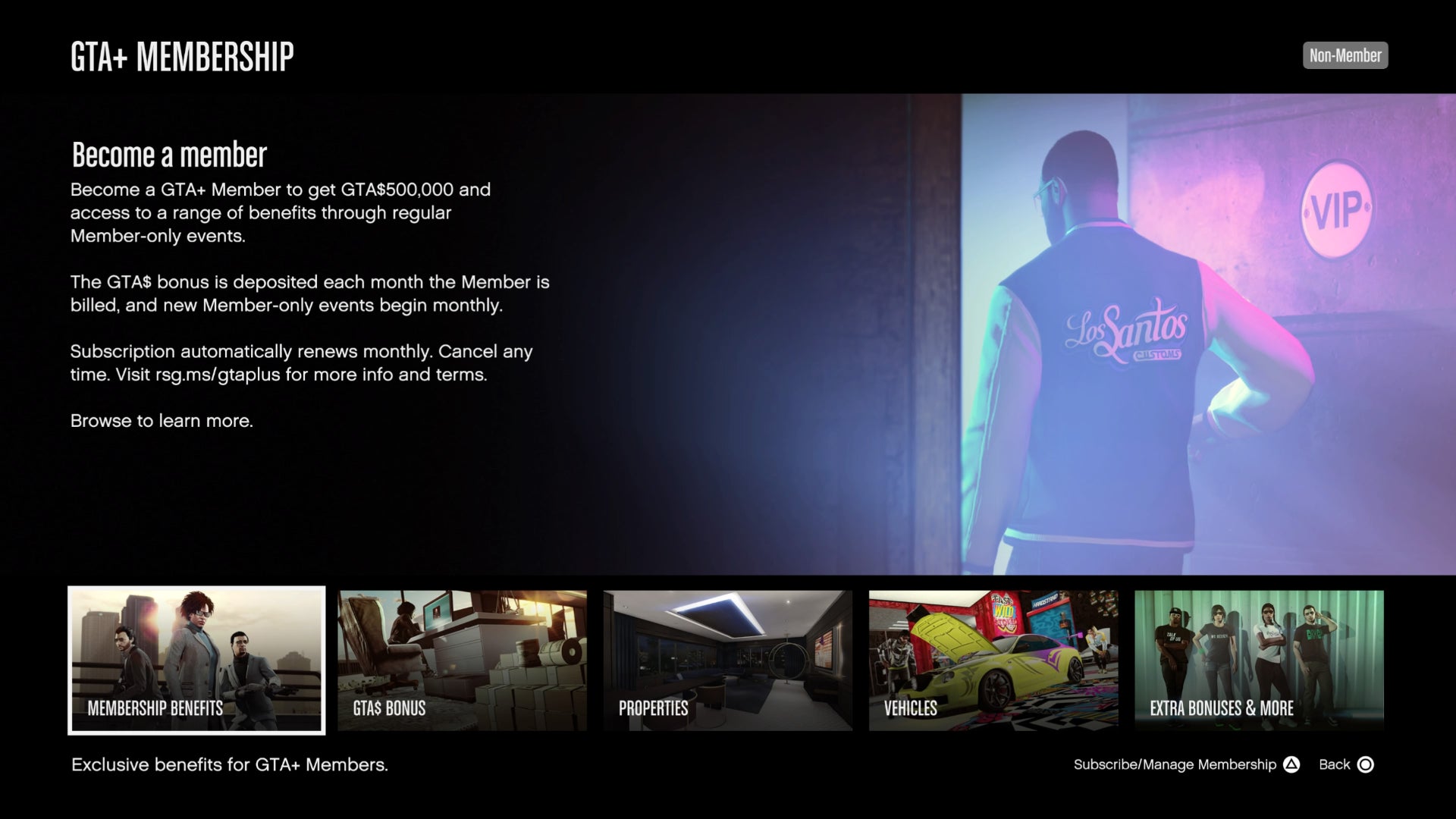 Here there should be an option at the bottom that says "Subscribe/Manage Membership". Select this option and you will then be informed of the cost of the subscription, and that it renews automatically.
If you are happy with this, you can select "Accept" to subscribe.
You might notice that there is also an option for GTA+ in the GTA Online main menu, this takes you directly to the screen we mentioned above.
Here are all the GTA+ rewards for this month! If you want to get your hands on more goodies, check out our weekly GTA Online update where we list the free rides, challenges and other bonuses released each week for everyone. Plus, if you're feeling lucky, check out what the GTA Online Podium vehicle is this week. Spinning the wheel at the Casino could get you a free luxury spin.

To view this content, please enable targeting cookies.

Manage cookie settings