It's time to put the suit back on and return to planet LV-895. Memories of the horrors we've been through come to mind, but we need to stay calm and focused. For some reason, the planet's xenomorphs are heading to an abandoned facility. We need to investigate why and what is going on there. But we are not prepared for what awaits us…
It's the start of the new Aliens: Fireteam Elite expansion. Named Pathogen, this DLC adds a lot of content to the base game, including a brand new campaign. In addition, it introduces a new type of enemy, more dangerous and deadly. Do you have what it takes to survive? Remember that in space no one hears your screams…
---
technical part
Pathogen follows in the footsteps of the base game. We met the same performance and visual quality as a few months ago and which we already loved then. In addition, the dark environments here give way to larger and brighter areas, at least in the first of the three new campaign missions that we can enjoy. That way, everything still looks pretty much the same, so our review remains the same as in the base game review.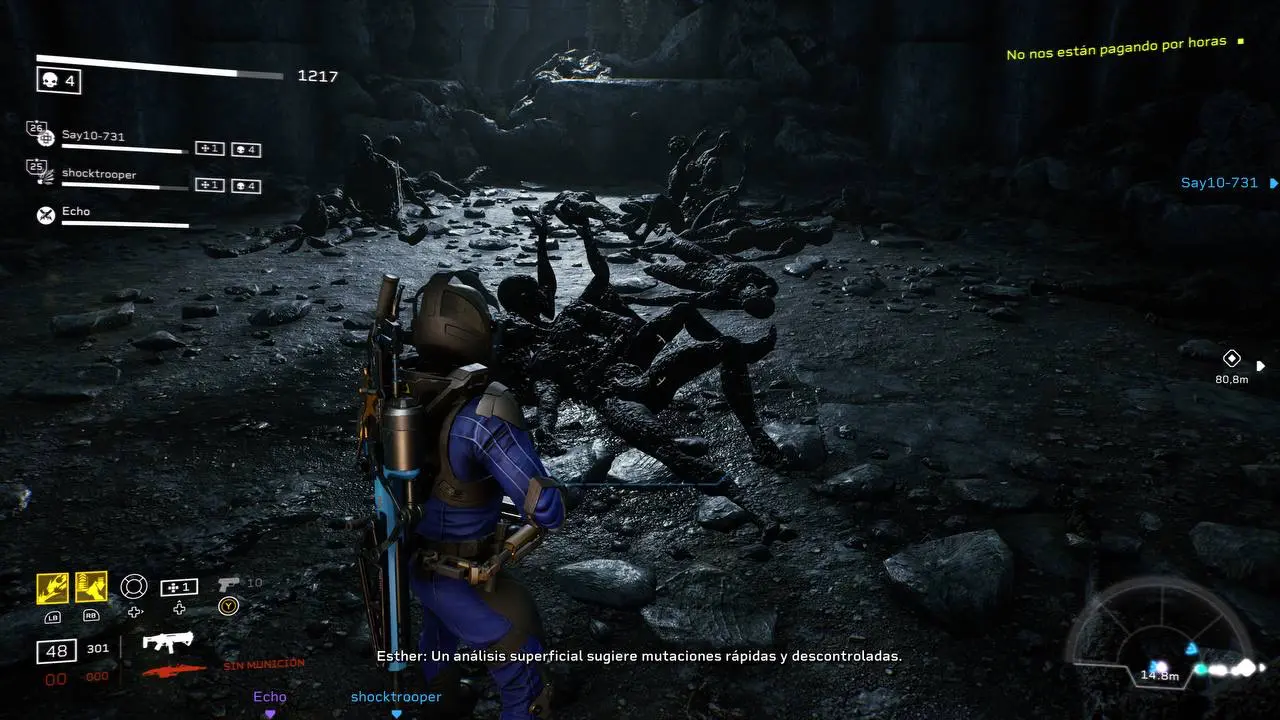 Of course, we can't ignore the fact that some bugs and glitches are still present a year after its launch. It's still incredible that the sound breaks and gets caught with a machine gun that goes off continuously, or that sometimes our character can't do anything but walk. Neither shoot nor run. Nothing, which breaks the rhythm of the game a lot, since it forces you to start the whole level again. To you and your colleagues, as we remember that the game is designed to be enjoyed cooperatively.
---
gameplay
If before we commented that little or nothing has changed in the technical section, in terms of gameplay, we can extrapolate it. It makes sense that nothing changes, after all it's an expansion that adds content to the base game. And he didn't need it, as we told you in the initial analysis, because as he was, he was perfect for what he offered. Third person point of view with camera on the shoulder, a good portion of utensils and an arsenal where we can choose our weapons.
Weapons that incorporate up to eight new members that allow us to further specialize our navy, such as an automatic aiming machine gun that will delight lovers of heavy weapons.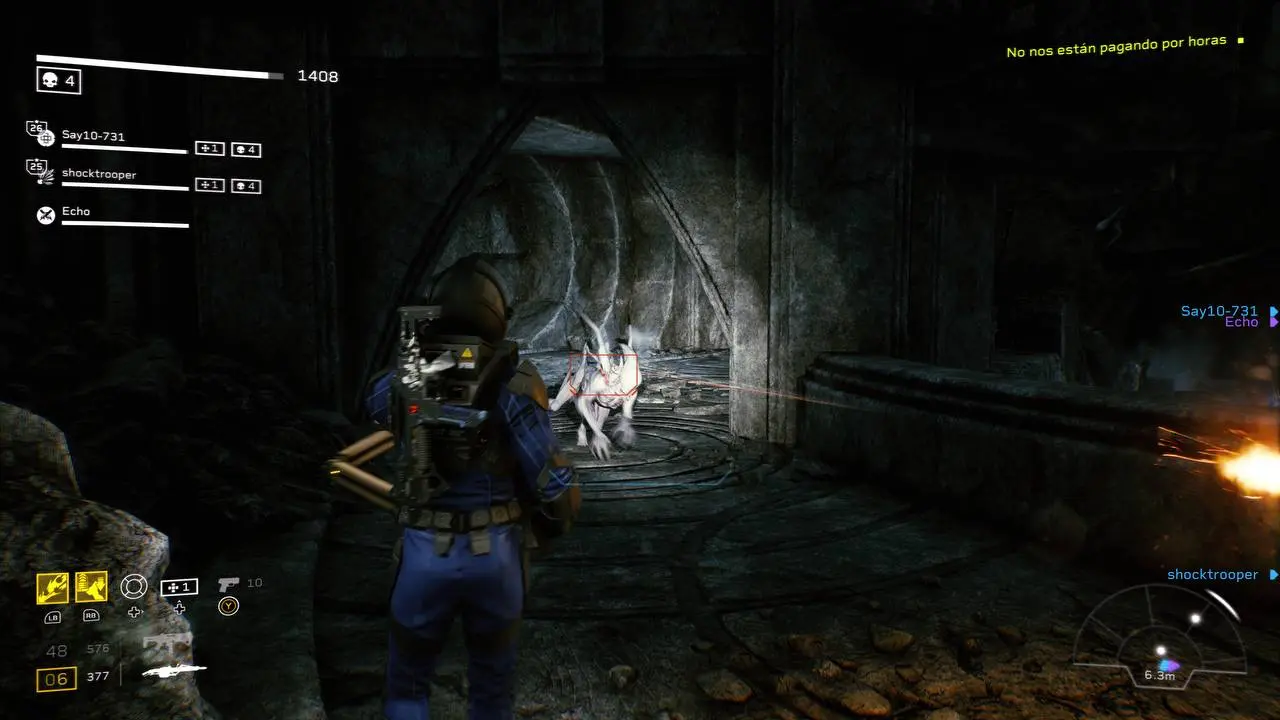 But without a doubt, the highlight is the new enemy types. New, more lethal, bloodthirsty, and more organized xenomorphs. The feeling of being alone in front of a swarm of aliens is constant in the new campaign and is taken a step beyond the base game. Now the enemies have new abilities and are more numerous, which means we have to adapt as well.
Of course, when talking about a new campaign, there is no rest or easier times. We've already passed all of the above (beating the base game is mandatory to play Pathogen), so we don't have a quarter. From the first moment we face hordes of xenomorphs in all their variants, including warriors and the most resistant versions.
And finally, we have one of the most spectacular fights. One of those who does justice and leaves us with great satisfaction. And that's one of the great benefits of Pathogen, which addresses the lack of flavor left by the end of the base game, where we didn't have a full-scale clash in its home stretch, but rather a series of waves in a rower to defeat the queen. Undoubtedly, one of his greatest successes, being able to deliver that final fight.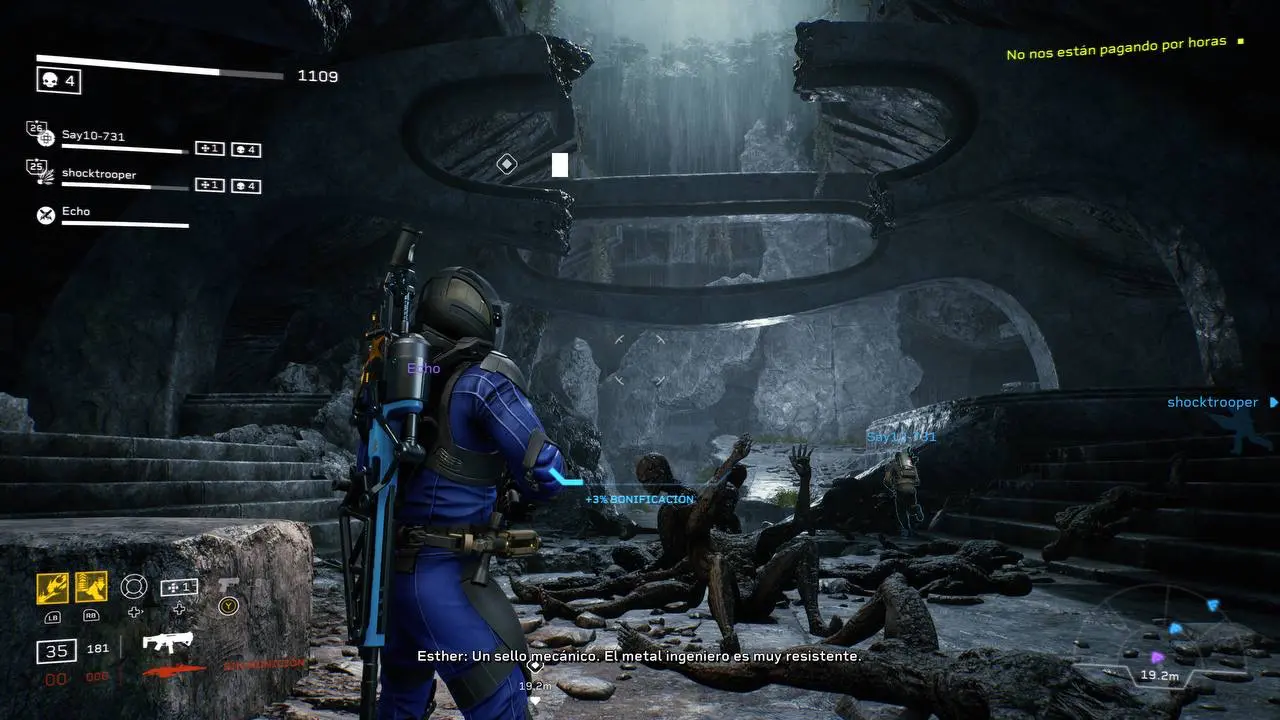 ---
duration
As we already mentioned, Pathogen includes a new campaign. This is made up of three completely new missions on different maps and areas. Completing each level will take us about twenty minutes, maybe thirty, although it will always depend on the level of difficulty we choose and whether we are fighting alone or accompanied.
In this way, passing the new campaign can take us about an hour. But we already know what Aliens: Fireteam Elite is like, which invites us to replay its missions and campaigns to continue obtaining weapons, upgrades and advantages. And this DLC comes with everything, which includes 8 new weapons, a perk for each class, thirteen new accessories and two new outfits. We can get them all in the hidden loot boxes of each mission which, remember, appear in random places each time we play.
So, even if not too much, Pathogen has a healthy dose of new content, including the new campaign which brings us to face enemies never seen before and has one of the most spectacular confrontations in the game. We will not say more about this confrontation so as not to fall into spoilers, but we will only add that it will acts as the final boss of the campaign and that it is a real treat.
---
conclusion
Aliens: Fireteam Elite Pathogen is a nice expansion to the base game. It adds a good amount of content, including a huge number of weapons and perks for our navy, as well as a new campaign. A new story that repeats the format of those already seen in the base game, with three missions full of dangers and tests.
Also, the ending gives us one of the most awesome moments in the game and leaves us with a very enjoyable finale, something the basic campaign failed in.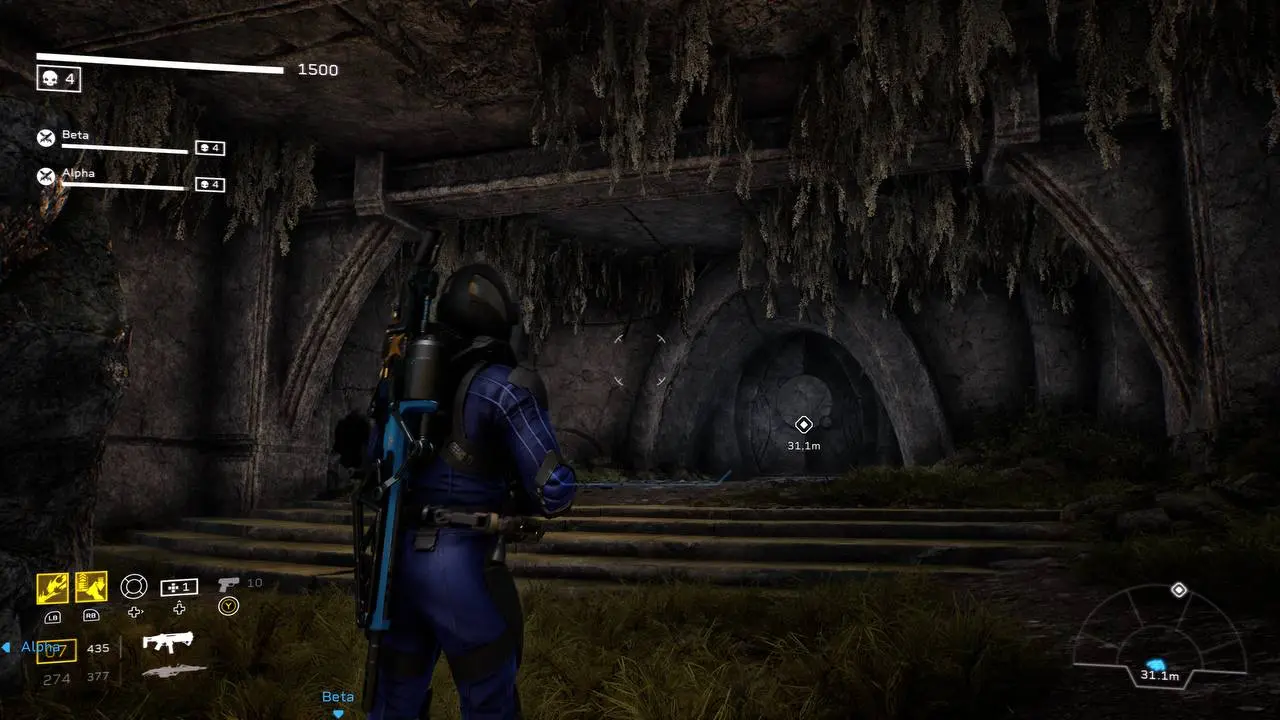 With all this, we are facing a good expansion but with incomprehensible decisions. The same errors and bugs are still present as at launch and after so much time, updates and new content arriving, these should be more than resolved. However, the reality is different and sound issues, gameplay crashes, etc. are still there. Errors that destroy the experience and that it is incomprehensible that they still exist.
For all these reasons, the final feeling left by Pathogen is bittersweet. Yes, it provides what a good extension should provide, but fails in what an updater should do well. It's an ideal addition to the content but should have fixed bugs in the base game.
Javier Bassols
Advantages
The new campaign is well thought out and adds a good variety of enemies.
Large number of new weapons that allow us to further customize our navy.
The final fight is one of the best in the game.
Contra
Incomprehensible that there are still bugs and errors that were already in the launch.