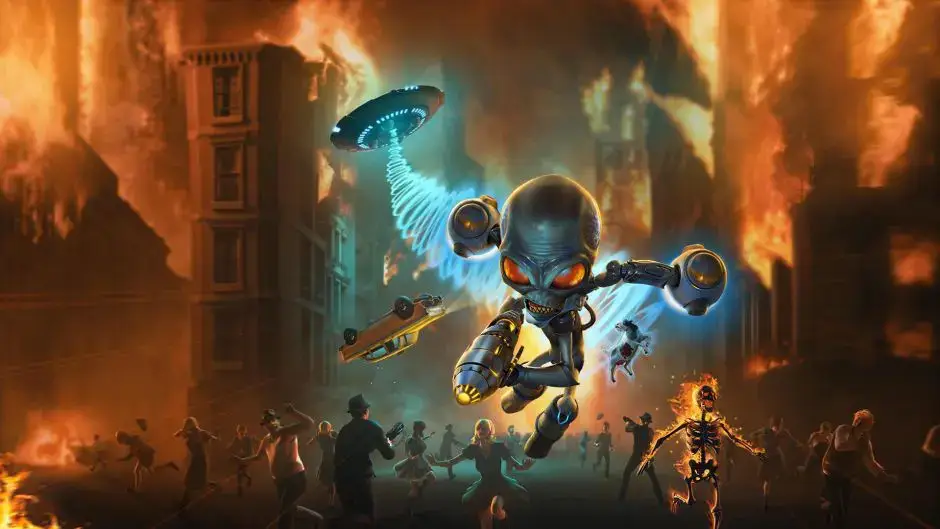 Destroy All Humans: Clone Carnage will be a kind of independent DLC of this well-known saga developed by the hand of THQ Nordic, as they let us know in their own Microsoft Store. In this well-known franchise, you play as an evil alien with one goal, to end humanity.
On this occasion, Destroy All Humans: Clone Carnage brings us a total of six playable maps and four game modes. In addition, it allows us a cooperative mode of up to four players through Xbox Live and also incorporates split screen, something that people always like.
Destroy All Humans: Clone Carnage is about to invade your Xbox
In addition to the multiplayer options and as I mentioned before, we will have four game modes which will be the following: Rampage, Armageddon, Race and Abduction. Unfortunately, we still don't have more details on this, but it looks like it will give us the pleasure that these deliveries always give us.
we will be very attentive to all the information that comes officially, whether it's new delivery details, a release date, or any news they offer us about Destroy All Humans: Clone Carnage. Are you a fan of these deliveries? If so, and you're looking forward to this new addition, leave it in the comments.
Also, don't forget that if you want to expand your toy library, here are all the new features for this week. Do not miss them and take a look, because there are some very interesting things.