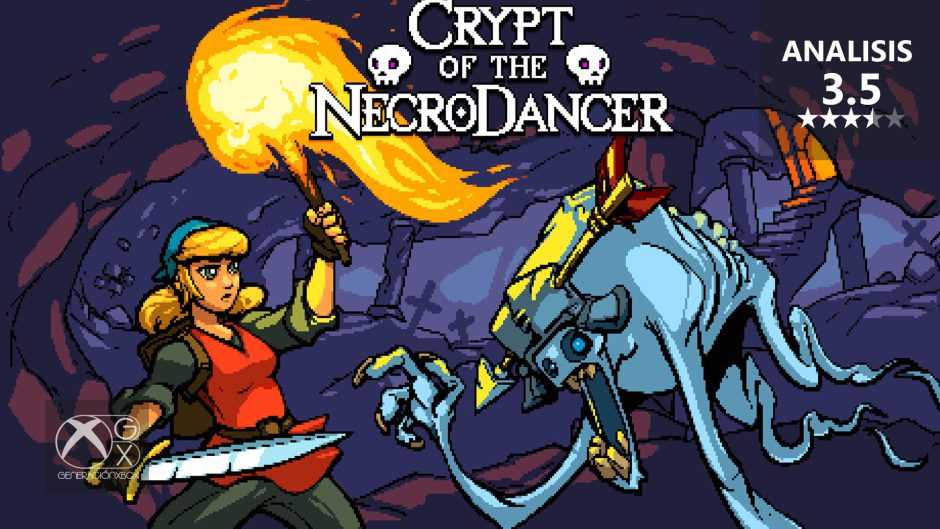 Crypt of the NecroDancer is one of those games that stands out for its bold and curious proposal. The one that allows you to gain a legion of years and get an egg from the scene's most beloved titles. And a good sign of that is not just the sales, but the way the game is developing. And in this case, we already know that there won't be just a sequel, of which we know very little.
Otherwise, it will also have a new DLC, called Synchrony, which will bring a large amount of content to the base game.
Synchrony adds three new characters to Crypt of the NecroDancer
To begin with, this new DLC will allow us to play with three new characters: Chaunter, Suzu and Klarineta. Both have unique abilities and weapons, such as Klarineta's massive two-handed sword or Chaunter's ability to summon enemies.
On the other hand, Synchrony will also add a multiplayer mode for up to 8 players to Crypt of the NecroDancer. In it we can play different modes, both cooperative and versus. Finally, this DLC also adds full mod support, new weapons, spells, and more.
At the moment Synchrony is already available in early access only for PC, on Steam, being exclusive to this platform for the time being. The base game, yes, is available on Xbox Series X | S, Xbox One and the rest of current platforms.