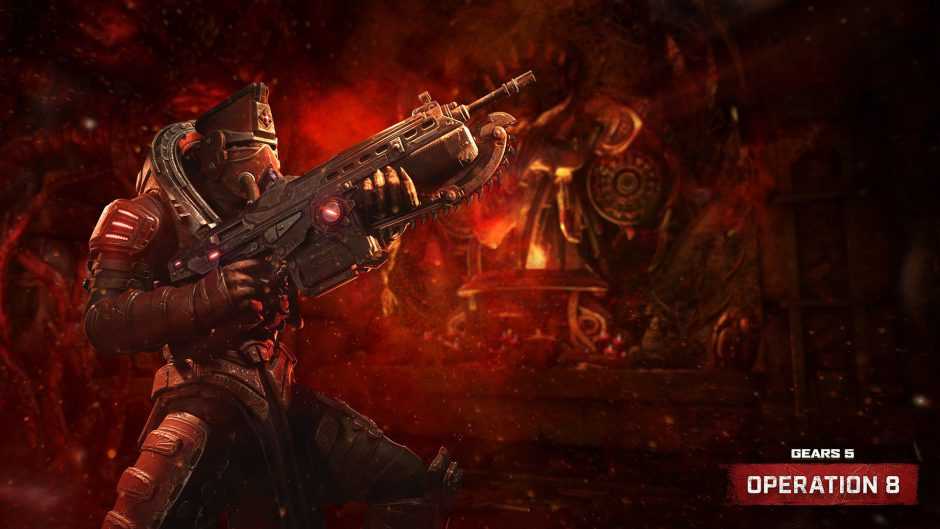 We continue to move forward this summer and get closer to the important news for the next generation of Xbox consoles that we saw last June with E3, with Halo Infinite being one of the most anticipated by the gaming community.
In the meantime, we can continue to devote hours to games that are always updated periodically, with Gears 5 being one of the best examples of which we can enjoy both on Xbox One and on the new Xbox Series X / S. .
Here are the rewards of "Operation 8" from Gears 5
The Coalition continues to add new features to multiplayer in the form of new seasons with lots of changes, additions and unlockable content, something that starts all over again with the arrival of "Operation 8" which was announced ago. a few days.
As usual we will have a lot of new content to get in this new season in Gears 5, much of it comes in the form of the "Tour of Duty" as in the previous ones and today you can see all that will be. to be unlocked in the coming weeks by completing multiplayer challenges, have lots of Skins, Sets, Iron and of course Gears Coins to spend in the store in exchange for more items.
Coalition It continues to move forward with Gears 5 and continues to add content, being already the most complete game in the saga, something that we will surely see overcome in the next installment that will be released in the years to come.